AutoMatters+: Orange County Auto Show & Innovative Thinium Charge
By Jan Wagner
As is the tradition here in sunny Southern California, the new auto show season recently kicked off with the Orange County International Auto Show.
Press day for this show has changed quite a bit since I first started covering it several years ago. Before the financial crisis hit, back in the seemingly free-spending days of auto companies, there were elaborate, staged, dramatic new vehicle reveals, free food and cool promotional giveaway items. The reasoning was, no doubt, to attract the attention of automotive journalists so that we'd be more likely to write about and show you their latest and greatest new vehicles, but that was then and this is now. Times have changed.
There can be no denying that recent shows are much more subdued. Truly new model introductions and new concept cars have become rare here, and the vehicles are pretty much displayed to stand on their own merits, without all the hoopla, smoke and mirrors. In this environment, the truly noteworthy vehicles emerge.
Such was the case at this year's show. Inside, the Anaheim Convention Center was packed full of new model year vehicles. Outside there were plenty of manufacturers' vehicles to test-drive on city streets. Combined, that enabled visitors to compare the vehicles that they may have been interested in buying – and perhaps some that they might not even have considered, without any high-pressure sales tactics.
The only cars you could actually buy there were diecast models. Thousands of them were carefully organized by make, and were available for sale at the Burning Rubber Toy Company's custom-designed truck/mobile showroom. Look for them again at the LA and San Diego Auto Shows.
The Kia GT4 Stinger Concept is a beautiful sports car along the lines of Scion's FR-S and Subaru's BRZ.
One that really caught my attention was the Fiat 500e (electric). The minder who rode shotgun with me gave a spot-on description of the interior and exterior color scheme when she suggested that the cute little, bright-orange car with its white and orange interior looked like a Creamsicle. An orange car in Orange County seemed quite fitting. It made me smile.
With an all-electric range of about 100 miles, this is a city car, but it has amazingly quick acceleration. The future for electric vehicles is indeed bright. This car proves that electric cars need not be boring to drive or to look at.
For me the shining star of the show, and most definitely on the other side of the fuel economy window, was the very special, soon-to-be-released, 2015 Dodge Charger Hellcat four-door sedan – a family car.
The Dodge Charger Hellcat rewrites the books on what an American four-door sedan can be – and soon you will actually be able to buy one from your local Dodge dealer. It has ultimate muscle car specifications: 707 horsepower and 650 pound-feet of torque (for reference, my powerful Mustang GT has 'only' 412 horsepower). Top speed? 204 miles per hour. NHRA-certified quarter mile in 11 seconds. Fuel economy has not yet been announced but the comparable Challenger Hellcat is rated at 22 MPG highway.
According to the Chrysler rep., the 2015 Charger Hellcat will be "the most powerful, the fastest, the quickest sedan in the world," and yet it will be just as capable of providing a comfortable, relaxed ride to get groceries. Pricing has not yet been announced but the Challenger Hellcat starts at under $60,000, so you can probably use that as an indication. Try to get on a waiting list now.
Thinium Charge
Recently, long after this year's International CES where I first became aware of it, I was sent a review sample of an innovative new docking cell phone charger. Never again will you have to leave your phone charging on the floor, at risk of being stepped on; and carry around a long cord with connectors on both ends, and a bulky charging block with a protruding wall plug. When not in use the Thinium Charge's wall plug folds fully and conveniently into its thin, almost credit card-like shell, as does a cradle with either a built-in Apple Lightning or micro-USB connector, which supports a cell phone at a good angle for viewing its screen. A short USB cable that enables charging from a USB port also folds into the shell. MSRP is $49.95. It is available in three colors at www.Thinium.com.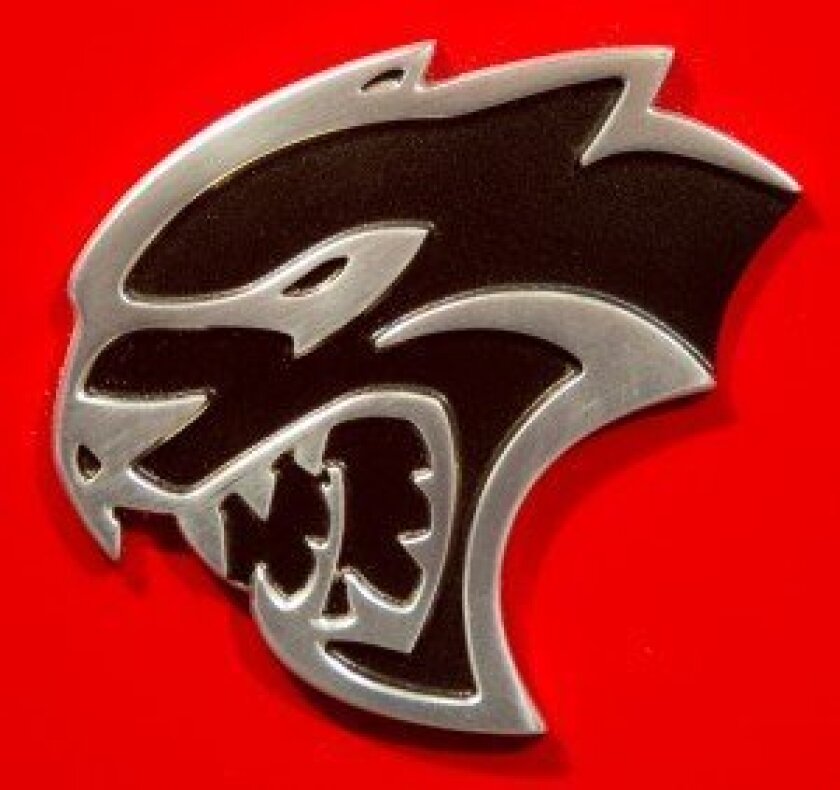 As always, please write to
with your comments and suggestions.
Copyright © 2014 by Jan Wagner –
Auto
Matters+
354
---