AutoMatters: Orange County International Auto Show
By Jan Wagner
Orange County in California represents a major and important market for new automobiles. There was a time, not so long ago, when the Orange County International Auto Show came close to rivalling the LA Auto Show with exciting new vehicle introductions, elaborate displays and everything else that you'd expect from a major automobile show. It was much more than what some call a dealer show, with mostly a selection of new vehicles that you could already see in your local car dealers' showrooms, along with a smattering of concept cars that had, for the most part, already made the rounds at first tier auto shows months before. Then our economy went sour, and along with it went the auto industry.
This year's Orange County show returned to its status as one of the top auto shows in North America. Once again it filled the Anaheim Convention Center with stylish, spacious displays that featured more than 500 of the latest new domestic and foreign models from more than 35 major manufacturers: cars, trucks, hybrid and plug-in electric vehicles, luxurious exotics and sport/utility vehicles, along with privately owned classics, sports cars, specialty vehicles and more that you'd see at an enthusiast show.
Outside the convention center, test-drives were offered of more than 100 new model vehicles, along with incentives to get behind the wheel. The show was also family-friendly, with fun activities to entertain the kids.
Camp Jeep was back, where professional 4x4 drivers thrilled visitors by giving them rides in new Jeeps through challenging obstacles on simulated off-road courses, all within the safety and security of the Anaheim Convention Center.
As in years past, visitors could sign up for a free, one-year subscription (online or paper) to Motor Trend Magazine. I get my subscription there every year and enjoy reading the magazine.
Diesels, long popular in Europe, are making a comback here with new entries from BMW and Audi. They offer high fuel mileage, excellent performance and, thanks to modern technology, no more of that black smoke you might remember from diesels of long ago! The new 328d is powered by a 180-horsepower, four-cylinder turbo diesel engine, and is rated at 45 MPG highway.
There were interactive exhibits and innovative, convenient features on display, such as a built-in vacuum cleaner with attachments on the 2014 Honda Odyssey.
One of the featured stars took center stage in the media preview, just before the show opened to the public. Making its North American debut was the BMW i3. Complete with futuristic styling, the i3 is an all-new, electric BMW that is on the very leading edge of automotive technology and environmentally conscious sustainability. "The entire i production process runs off of four wind turbines."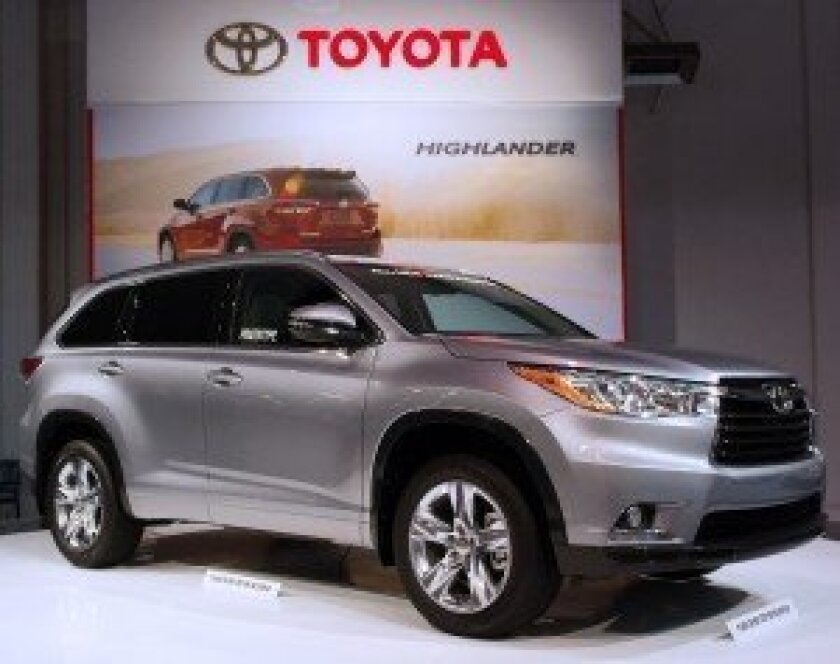 Utilizing strong, yet lightweight carbon fiber reinforced plastic and producing 170 horsepower, the all-electric i3 will accelerate from 0-60 in approximately 7 seconds and go 80-100 miles per charge. An available, 220-volt home charging station will fully recharge the i3 in about three hours and, according to BMW, the "SAE DC Combo fast charger charges the i3 up to 80% full in 20 minutes and 100% in 30 minutes." An optional range extender, gas-fueled engine produces additional electricity and increases the driving range up to about 180 miles, so that you don't risk running out of charge and getting stranded. That's a game changer.
This little car is going to be big. It's small and light, but step inside and you'll be amazed by how much usable room there is, with passenger volume comparable to a BMW 3 Series. The coach doors make access easy.
The starting price will be $41,350 ($45,200 for the range extender), before any federal or state incentives that could amount to a savings of up to $10,000. Standard features include LED lights, navigation system and more.
The public will be able to test-drive the i3 in November, at the LA Auto Show. BMW will start taking orders in November, with deliveries beginning in the spring. I look forward to reviewing this amazing car in the near future and reporting my findings to you.
This is just the beginning of auto show season. Coming up in the next few months, AutoMatters will bring you coverage of the annual SEMA Show in Las Vegas, followed by the Los Angeles and San Diego International Auto Shows.
As always, please write to me at
with your comments and suggestions.
Copyright © 2013 by Jan Wagner – #303
Auto
Matters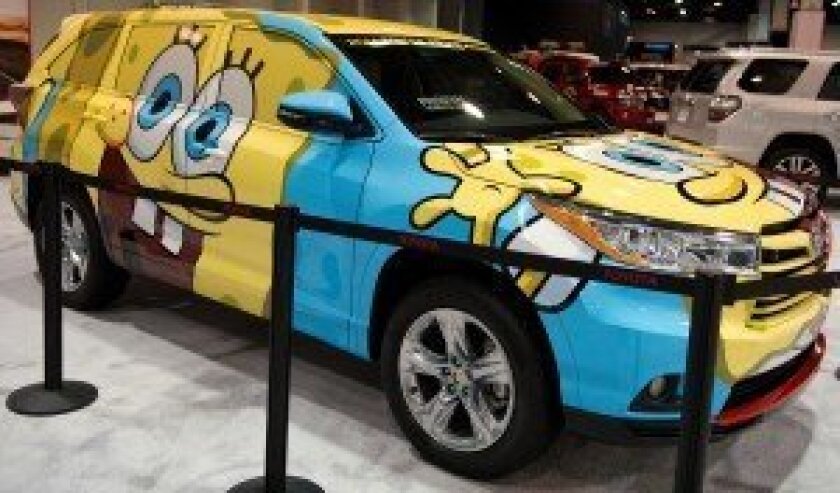 ---