AutoMatters+: Perception & Illusion at the Reuben H. Fleet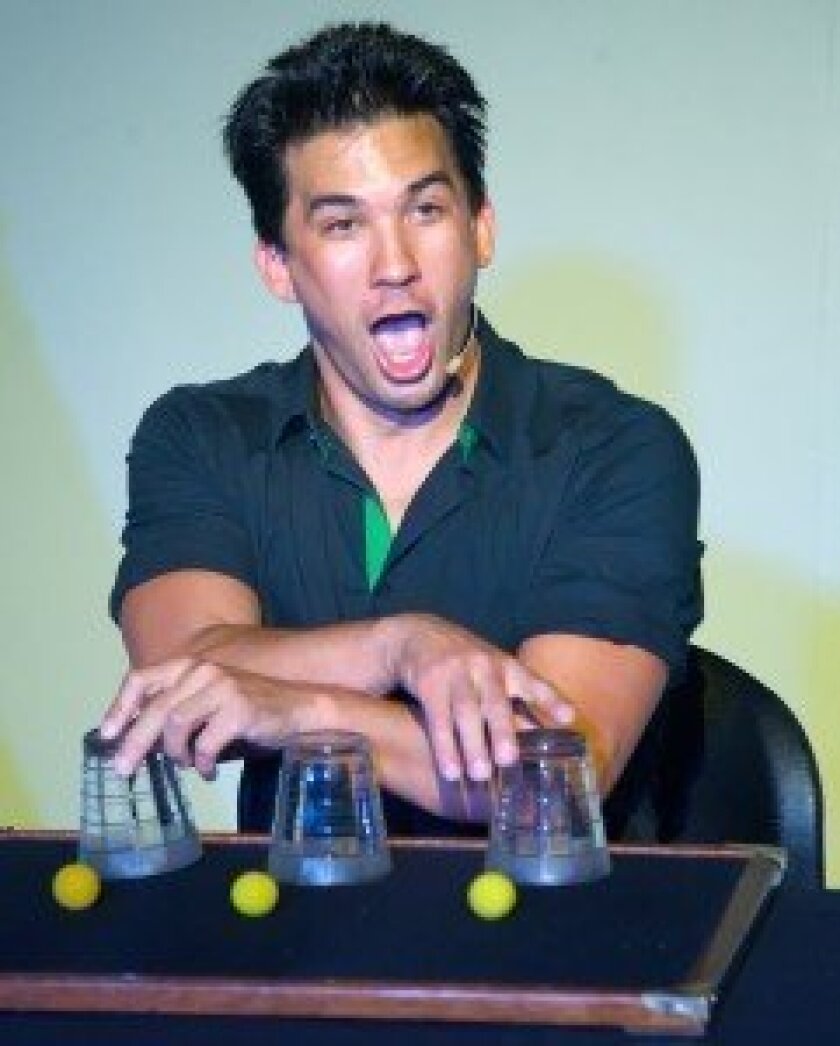 By Jan Wagner
Lately the Reuben H. Fleet Science Center in San Diego's Balboa Park has been experimenting with new types of exhibits and shows. That's appropriate, since experimentation is an important part of the scientific method. Prepare to be amazed by an audience participation magic show.
Jason Latimer is the world-famous magician who performed a seemingly impossible magic trick: a "Star Trek"-like "teleportation" of five randomly selected people from one open-sided, moving semi-trailer truck to another, while a second group of people witnessed this from a third truck that was driving alongside (for the BBC One video, go to
https://www.jasonlatimer.com/media.html
and click on the Amazing Truck Teleportation! – " Truck to Truck").
We are very fortunate to have such a world-class magician performing here, but for a very limited time. Jason specially designed his show, titled "Perception: See Beyond the Illusion," to make interactive use of the Fleet's large IMAX dome, resulting in a stunning, large-scale, audio-visual treat for the senses.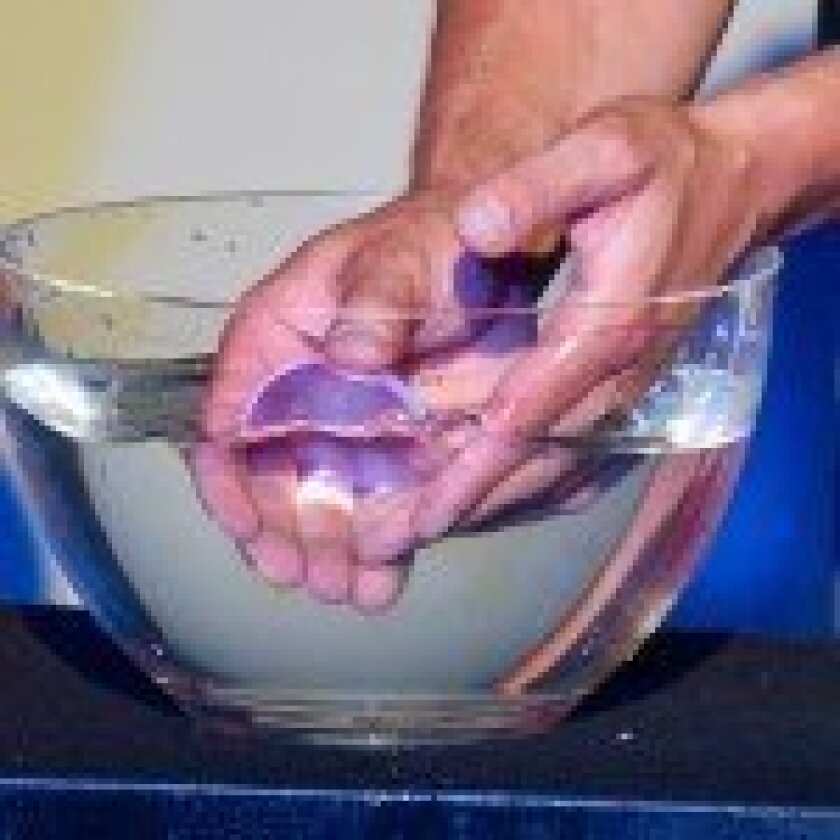 Jason has a strong connection with the audience and great comedic timing. In his show he performs some amazing feats of magic, including walking through a solid mirror, shaping water from a bowl into a sphere and then letting a member of the audience touch it to verify that it is real and, in the finale, not only bending beams of laser-light but also managing to somehow hang objects from them.
Jason is not your typical magician. Billed as "The World Champion of Magic," he was one of the youngest individuals to ever headline at the world-famous Magic Castle in Hollywood. Having grown tired of working in casinos and putting on theatrical shows, he stars — with Penn and Teller — as a judge on the Syfy channel's new TV show titled "Wizard Wars," where teams of magicians compete to see who can create the most captivating tricks using common, everyday items. The magic is incredible. What they did with a rocking chair absolutely blew him away.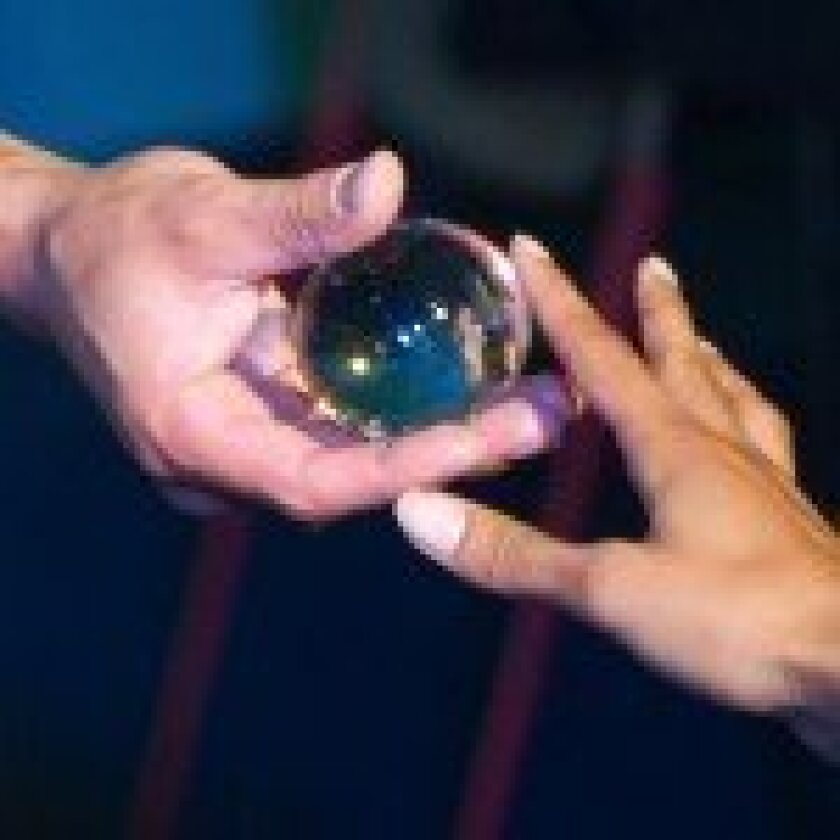 Asked how much formal education he has, Jason replied "a lot." His college studies have included the fields of economics, mathematics, applied physics and perceptual psychology. He lectures at UCLA and elsewhere. He quickly added that he never confuses education with intelligence, just as he jokingly pointed out that we should not automatically confuse advanced age with maturity. He said that he sees science and magic as the same thing.
He regards magic as a way to inspire creativity and promote a sense of wonder, encouraging audiences to think about how the magic might be done. As with so many other things in life, there is often more than one way to accomplish something. If he told us how he does his magic tricks, we might be less inclined to think about new, different and perhaps much better ways to not only accomplish them but go well beyond them and create new things.
To illustrate how "wonder can change everything," he told us the story of how his "totally fake" magic trick was transformed by others into something very real. Researchers, after seeing Jason's bending laser-light trick and wondering about it, devised a radical new metamaterial to bend certain frequencies of light around solid objects.
What does Jason enjoy the most — and find the most difficult? "If something were to go wrong, that's when you've got to turn it on. Every year of experience, every show you've ever done, is now working with you and you have to process what's the fastest, most effective way to fix this problem." He experienced that in today's show — and when a piece of equipment failed to work as expected, he did not skip a beat.
According to Jason's mentor, "Good magicians don't make mistakes: great magicians can get through every mistake." Think about that. It is one thing to be so well-practiced at doing certain things that mistakes are not made; it is quite another to be able to improvise and grow — on stage, in front of a live audience.
"Perception: See Beyond the Illusion" runs through Aug. 31, 2014.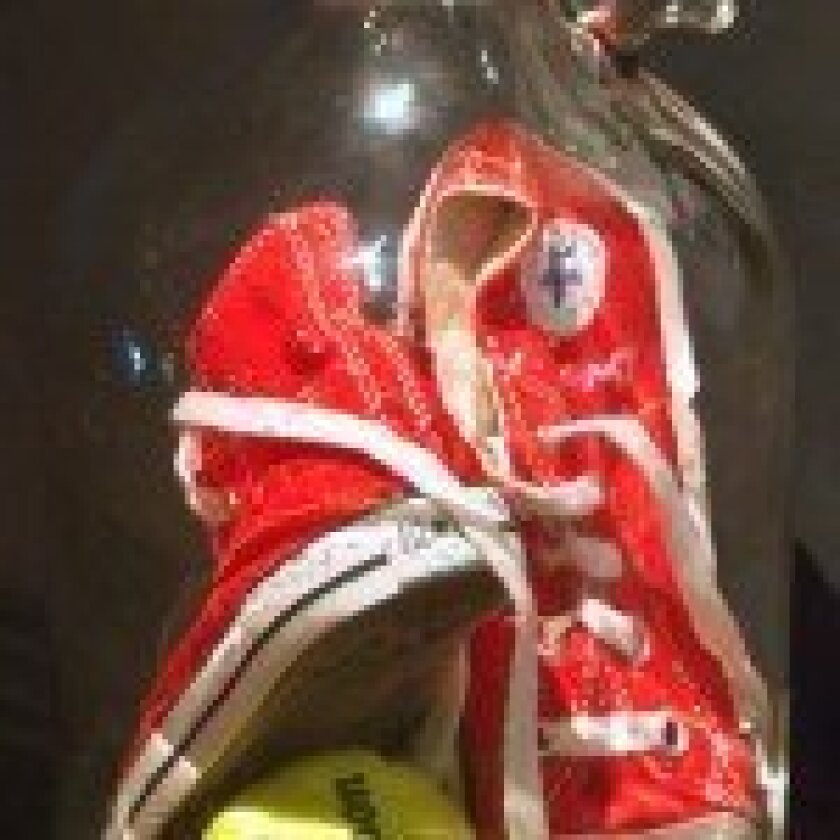 Also not to be missed is the North American premiere of "Illusion: Nothing Is As It Seems." That is an appropriate name for the more than 20 exhibits on display, which combine magic, psychology, optical illusions and scientific reasoning. This runs through Jan. 1, 2015.
For information and showtimes, go to
.
As always, please write to AutoMatters@gmail.com with your comments and suggestions.
Copyright © 2014 by Jan Wagner –
A
uto
M
atters+
346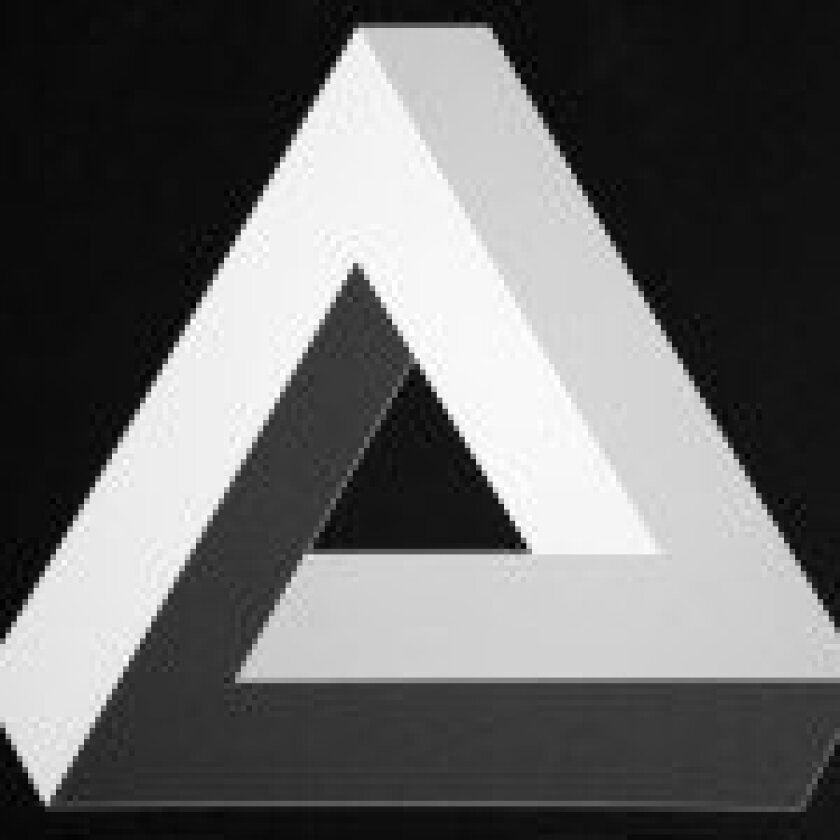 ---