AutoMatters+: San Diego Comic-Con & 'Lucy'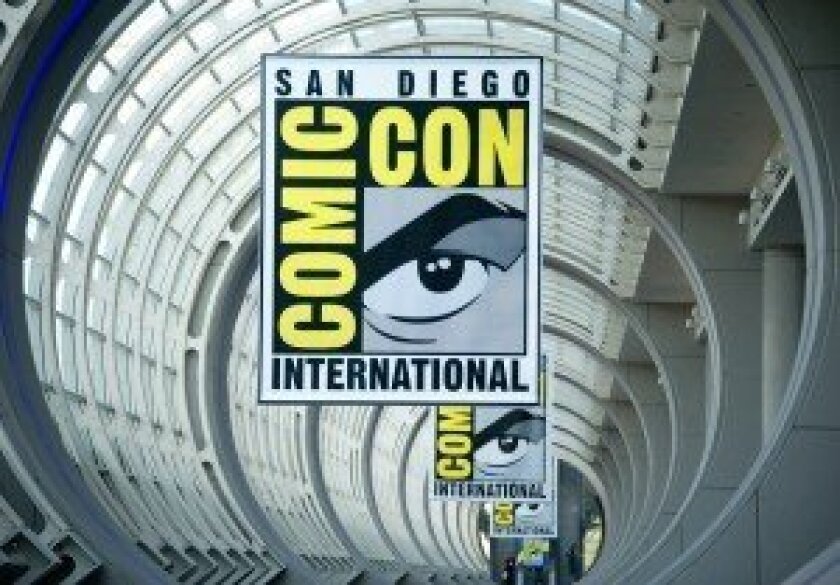 By Jan Wagner
Comic-Con has grown into a pop culture extravaganza, celebrating not only comic books but also film, TV, collectables, toys, games and more. From July 23 to 27 I was on my feet much of the time, from when I left my car at Qualcomm Stadium and took the trolley to the Convention Center (to avoid paying as much as $50 for an evening's parking downtown), to when I returned late at night. There were not enough hours to see and do everything because multiple things took place at the same or overlapping times.
Vendor booths were filled with comic books and collectables. Each day booths quickly sold out of their daily allotments of limited edition Comic-Con exclusive merchandise, as people carried away cartons full of items. I scored some free STAR TREK novels and a hardcover Klingon book from the Simon & Schuster booth (fans – check out www.startrek.com).
Major studios erected huge exhibits and distributed exclusive Comic-Con giveaways to promote their upcoming movie releases and TV programs.
Shows were previewed at panels and the casts discussed their characters and plot twists, and answered questions from the audiences. Other panels ranged from Buzz Aldrin speaking on the future of NASA (Mars) to skills instruction for pop culture-related topics. My favorite giveaways from the panels are a detailed replica of the USS Enterprise NCC-1701-D (www.startrek-starships.com) and several art markers and art sticks (www.Prismacolor.com) that we got to keep after we were taught how to use them.
Many people were walking around, inside and out, in fantastic costumes, and they gladly stopped to pose when asked for photos.
There was much to see and do, free for all, along the streets outside the Convention Center. At the Assassin's Creed Experience, contestants ran and swung through a challenging obstacle course.
On the large lawn in front of the Hilton, I received a very cool Simpson's survival kit (which included Homer's Dome bottled water, a Simpson's space blanket, a Slim Jim and more), won an inflatable pink Simpson's donut at the squirt gun arcade challenge and watched clips from hundreds of Simpson's TV episodes inside Homer's Dome. Others, more daring than I, rode a zip line high through "Gotham" (on Fox this fall).
Outside Petco Park were all sorts of free activities, including a fun house, a makeup tent, a pizza tossing vehicle (plus free Pizza Hut pizza), drone flying, an Amazon Locker demonstration where I saw a few lucky visitors win Amazon gift certificates, a "Sleepy Hollow" attraction and a rather interesting food truck experience. Cooked bugs were used to promote the upcoming "Boxtrolls" movie, as a famous chef and author of a bug cookbook talked about the virtues of eating bugs. He told us that people around the world do that. I witnessed people breaking off and eating legs from a tarantula! I stuck to the chicken tacos – with no added bugs, thank you.
In the evenings, after the exhibits closed, there were major events around the Convention Center. On Thursday evening, crowds lined up all around Petco Park for free food, live music and giveaways at the MTV Fan Fest.
On Friday evening, I went to the CraveOnline and TNT party for "The Last Ship" aboard the USS Midway, where there were more live bands, free food and giveaways. The evening concluded with fireworks.
On Saturday evening, I skipped a favorite event (the annual Comic-Con Masquerade) to attend a screening of "Prelude to Axanar," a professionally-made STAR TREK 'fan film.' Presented as a historical documentary from the United Federation of Planets Historical Society, it begins to tell the story of the war with the Klingons, twenty years before the time of James T. Kirk's famous five-year mission. "Star Trek: Axanar" will follow (funding at www.Kickstarter.com).
As things were winding down on Sunday, I discovered the nearby Gaslamp farmers' market. I bought a refreshing coconut beverage and "Miss Mousie" – a locally handmade (by Honeymoon Homestead), adorable, stuffed woolen mouse.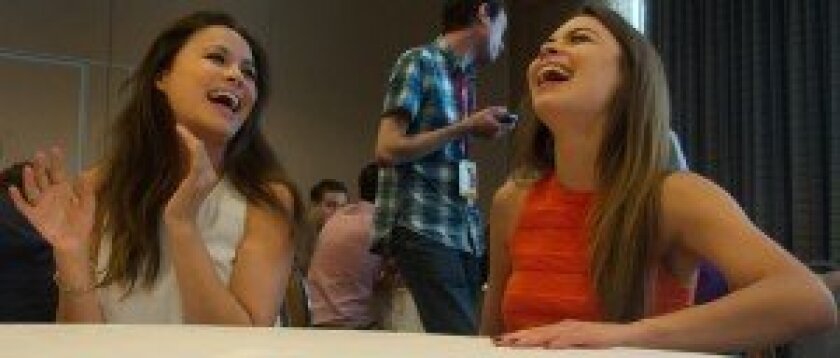 At the movies, "Lucy" absolutely blew me away. The exciting car chase alone is worth the price of admission.
"Lucy" asserts that we use a very small percentage of our brain, and then keeps us on the edge of our seats as we see what happens to Lucy when her brain-use percentage progressively and dramatically increases. The visual effects are astounding. The violence makes the movie seem real and, dare I say, within the realm of possibility.
As always, please write to
with your comments and suggestions.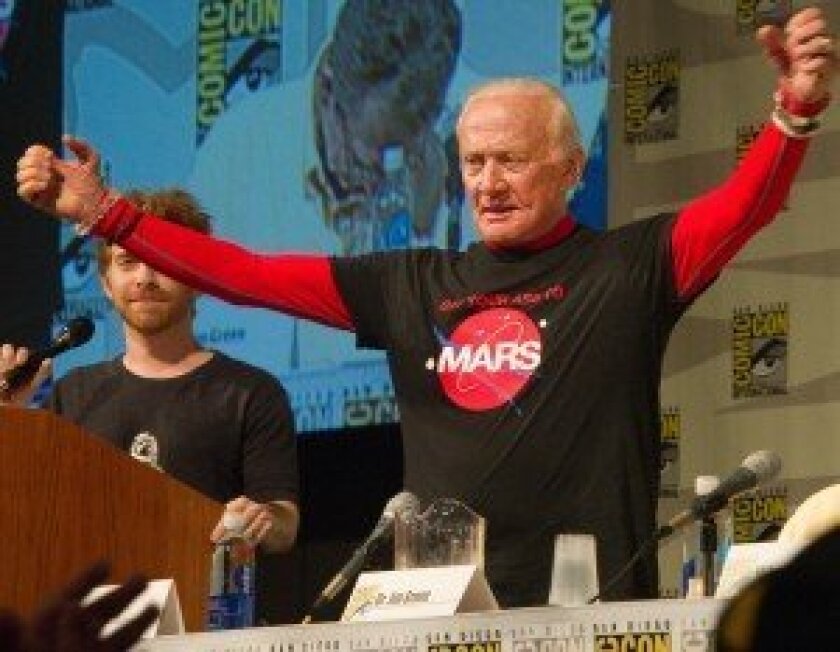 Copyright © 2014 by Jan Wagner –
Auto
Matters+
343r1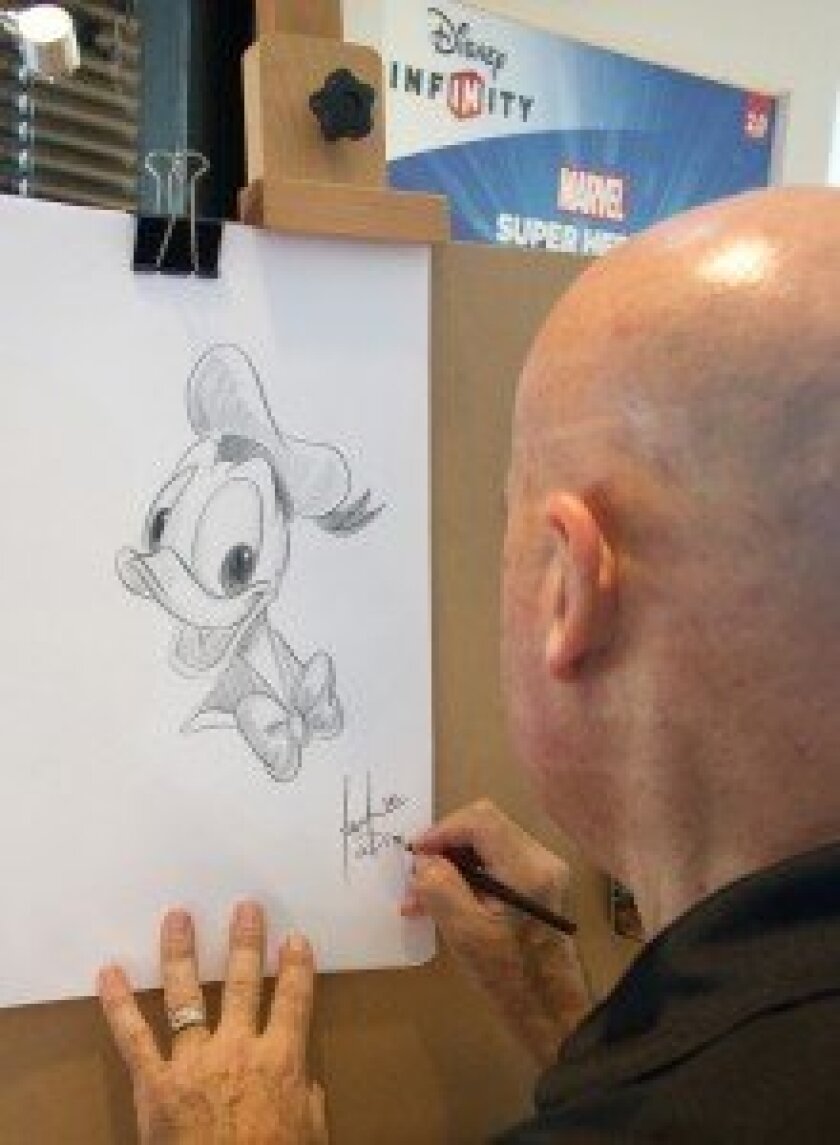 CAPTION 11 - NO CAPTION - LUCY MOVIE POSTER
---