AutoMatters+: The 2014 Miramar Air Show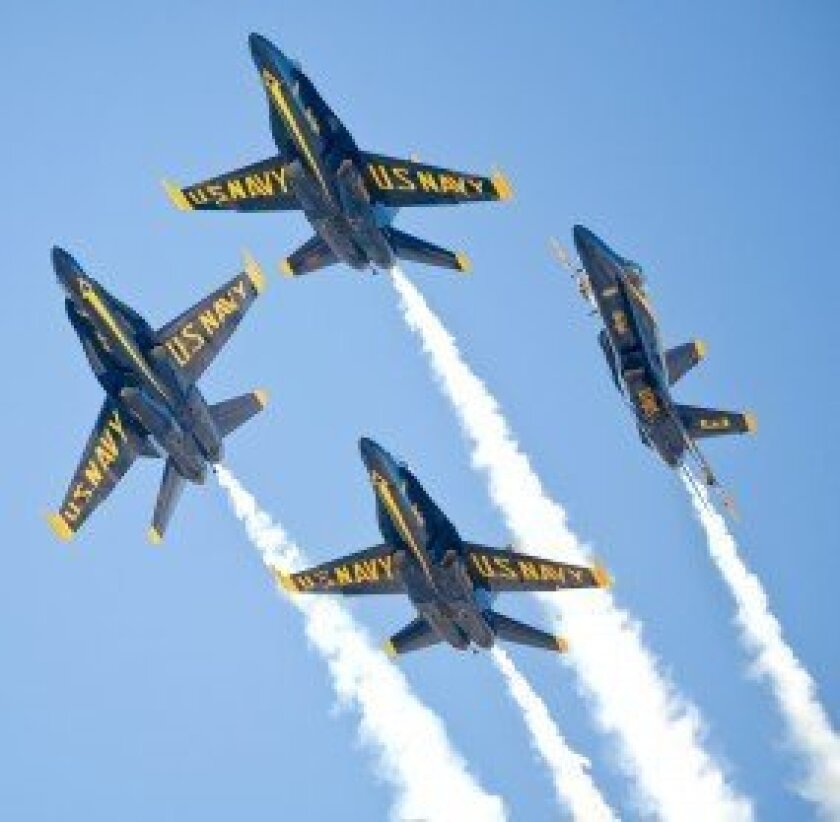 By Jan Wagner
Last year, due to a major federal budget crisis, a ban was placed on military aircraft performing in air shows. In response, MCAS Miramar drastically scaled back the scope of the Miramar Air Show so that it would not have to be canceled. Arrangements were made for civilian aviators to perform. Tickets were sold. Vendors purchased their inventory – including perishable food, souvenirs and merchandise — for the large number of spectators that were expected. The hospitality chalets and grandstands were set up. Everything was good to go.
Proceeds from the Miramar Air Show are used to fund important community programs for our troops. They justifiably take great pride in putting on the show for all to enjoy. It is a great morale booster.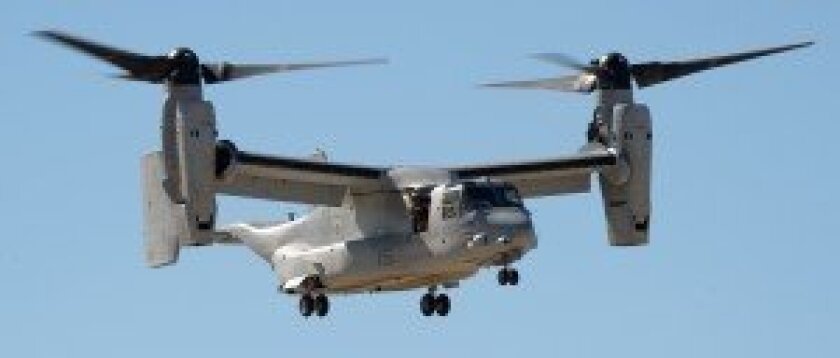 Nevertheless, literally just one day before the Miramar Air Show was scheduled to begin, came the announcement that because of the federal government's shutdown, the show was canceled. As a result, rather than make money to fund its programs, the show lost about $700,000.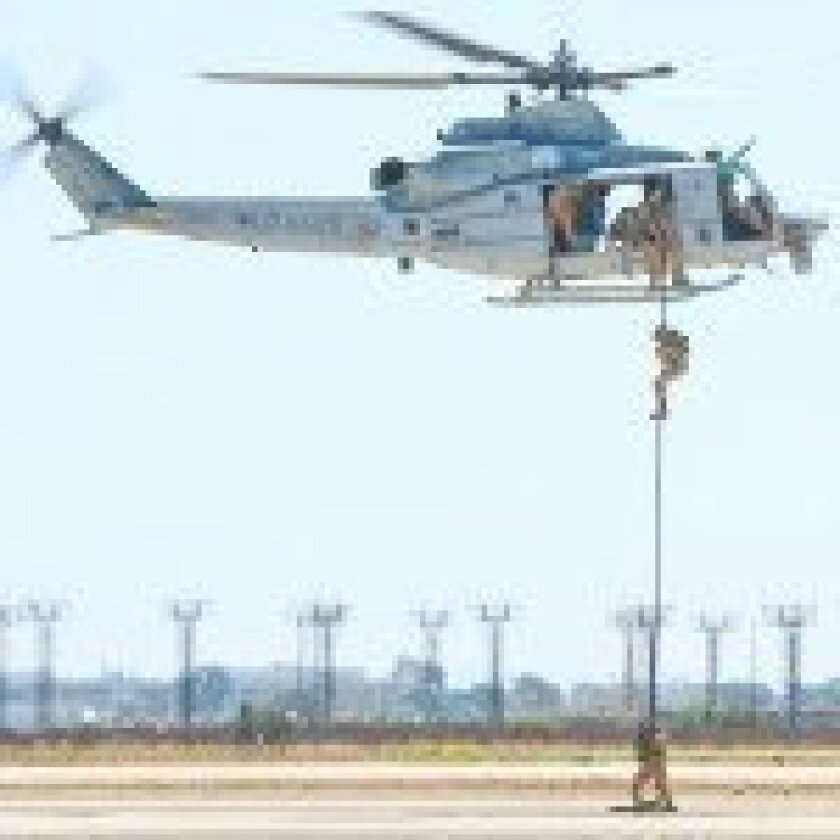 Thankfully, that situation is behind us now and the 2014 edition of the Miramar Air Show was a resounding success. The weather was great, the show was wonderful and very well attended, and our hosts in the military did an incredible job — as always, and with plenty of smiles to go around.
Saturday began with an orderly, efficient drive onto the base, where we were directed to park. Pilots were already performing aerobatics by mid-morning, including Sean Tucker. In his bright red "Oracle Challenger" bi-plane, he performed unbelievable feats of bravery: flying upside down near the ground, on knife-edge through ribbons at 220 mph, and straight up into a stall, falling backwards and then turning into the direction of the fall to recover his airspeed and fly safely away.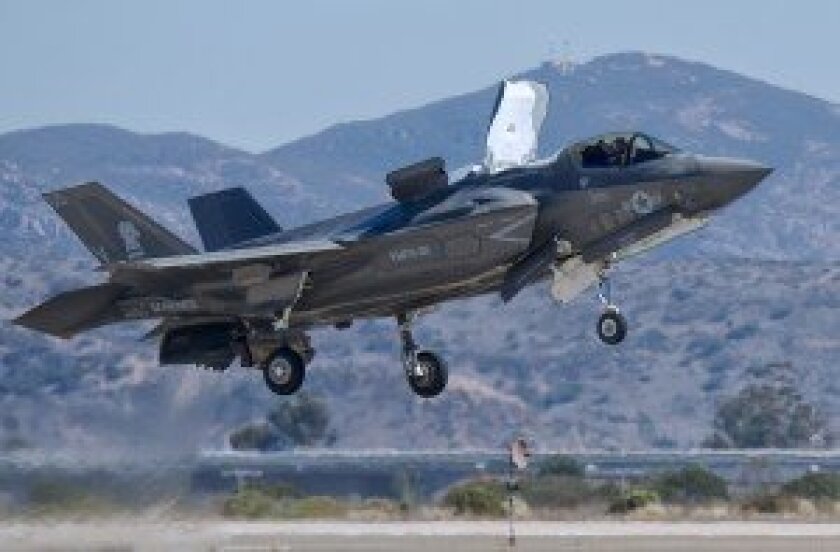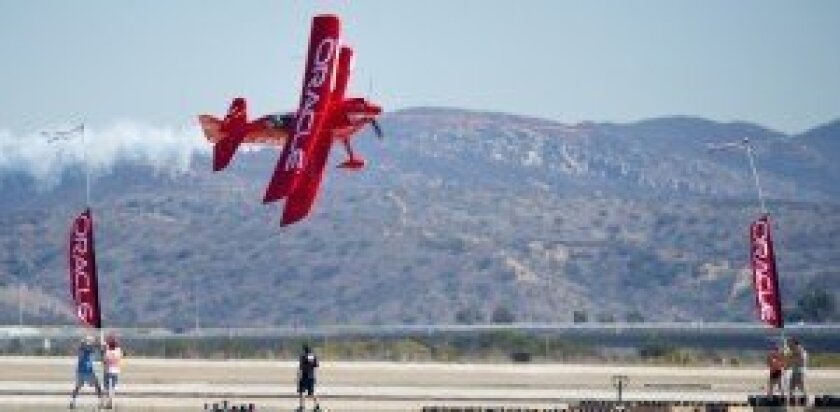 Military aviation was well represented. There was a demonstration of the state-of-the-art F-35B Lightning, which combines supersonic speed, radar-evading stealth, extreme agility and short takeoff/vertical landing capability.
The versatile MV-22 Osprey combines greater cargo and troop-carrying capabilities than a CH-46 helicopter, with the high speed of a fixed-wing airplane.
We enjoyed not one but two parachute teams: the Navy's "Leap Frogs" and the Army's "Golden Knights," who lit up the night sky with a dazzling display of sparklers.
We were thrilled by the high-speed, flaming action of the "Smoke-N-Thunder" Jet Car and the "Shockwave" Jet Truck. As exciting as they were by day, seeing that jet truck make a high-speed pass at night was especially breathtaking.
There were many static military displays of airplanes and more, which were enjoyed by young and old alike. At the Air Show Expo, I had the exceptional honor of meeting Lt. Col. Robert "Bob" Friend: a Tuskegee airman ("Red Tail") from WWII and a recipient of the Congressional Medal of Honor.
This year the Miramar Air Show celebrated MAGTF — the Marine Air-Ground Task Force, with a simulation of an all-out ground and air assault. Armed Marines and their vehicles were lowered from helicopters; powerful, flaming explosions followed as jets flew overhead; and tanks rolled across the battlefield.
There were two flight demonstration teams this year: the civilian Patriots Jet Team (flying L-39 jets) and the Navy's Blue Angels. The Patriots put on a fantastic demonstration — not at all surprising, considering that they include former pilots from the Blue Angels, Thunderbirds and (Canadian) Snowbirds.
The Blue Angels' performance began with a demonstration of their C-130, which goes by the name "Fat Albert." Next up were the Blue Angels in their F/A-18 Hornets. They flew in tight formations — as close as 18 inches apart in their Diamond 360 maneuver — and surprised the crowd as a single Blue Angel came silently from behind and flew at high speed over the grandstands.
The day ended with a spectacular fireworks show — which easily rivaled that of a major Fourth of July display — followed by the "Wall of Fire." For any of you who have seen "World of Color" at Disney California Adventure, you know about the tall flames that accompany the Jack Sparrow ("Pirates of the Caribbean") segment. While those flames are pretty warm, and generate loud oohs and aahs from the crowd, they do not compare to the Miramar Air Show's "Wall of Fire." The heat was absolutely intense. It was a fitting finale to the show, and gave us something unforgettable to remember until next year.

As always, please write to AutoMatters@gmail.com with your comments and suggestions.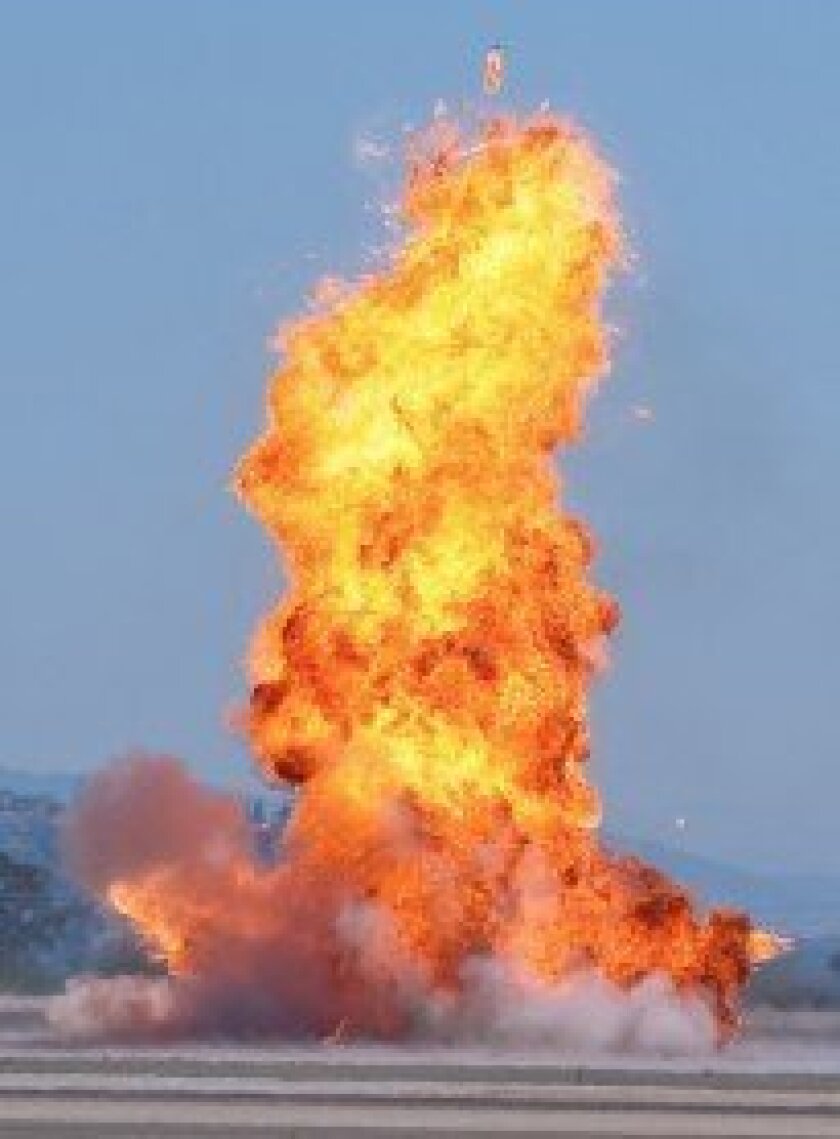 Copyright © 2014 by Jan Wagner – A
uto
M
atters+
353r1
---