AutoMatters: WonderCon Anaheim 2013 - The Future in Motion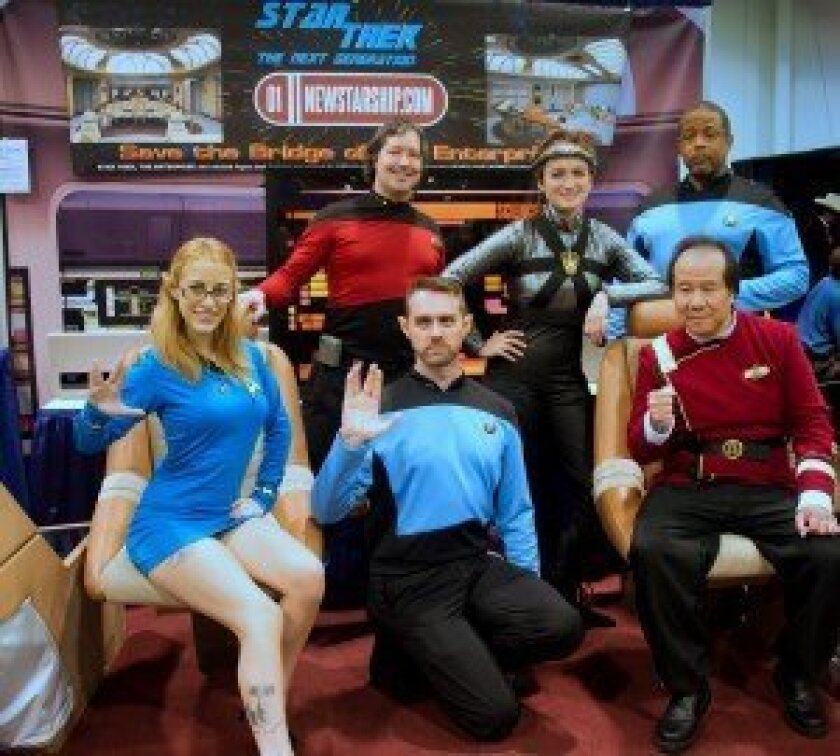 By Jan. R. Wagner
AutoMatters #84 was about the Mars Exploration Rover. Now, thanks to a chance encounter at WonderCon Anaheim, we turn to science fiction as AutoMatters brings you some great news about Star Trek: specifically the Starship Enterprise (D).
I've been a huge fan of Star Trek since the very beginning, in the mid-1960s. I watched and enjoyed every single episode of all the versions of Star Trek when they were first shown on television, and I saw all the movies in theaters. Perhaps some of you have, too. I'm very much looking forward to seeing the new Star Trek movie.
The various versions of the USS Enterprise (NCC-1701) enabled us to boldly go explore places that could only be imagined: fantastic, exciting worlds; new civilizations and beings; and daunting challenges and adventures every week. Sadly, the succession of Star Trek TV series ended several years ago with "Enterprise."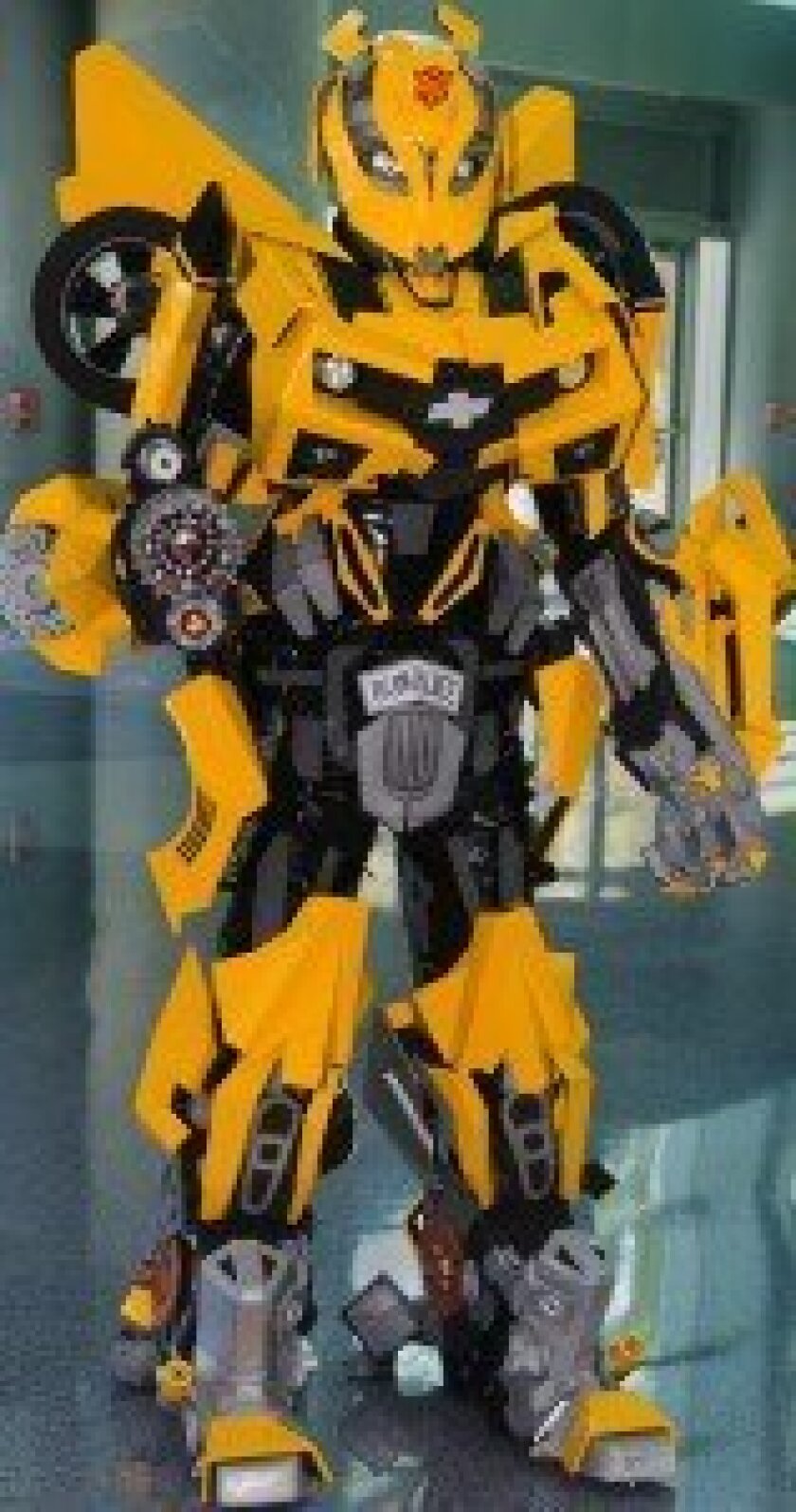 With the TV series gone and the movies few and far between, I needed something else to keep the dream of space exploration, and all that goes with it, alive in my imagination. That void was somewhat filled by regular visits to "Star Trek: The Experience" at the Las Vegas Hilton. It was just what I needed to take me back in time to the realm of Star Trek, made easy due to my two trips to Las Vegas every year to cover the SEMA Show and the Consumer Electronics Show for AutoMatters.
But then the attraction closed. What were we, the loyal fans of Star Trek, supposed to do?
Yes, the Star Trek movies help ease the pain, but no matter how well done they are, they cannot replace the weekly dose of Star Trek that the TV series provided.
Now fans of Star Trek can rejoice, thanks to what was revealed in a panel and at an exhibit at WonderCon Anaheim. A non-profit, educational group made up of Star Trek enthusiasts has saved from destruction the parts and pieces of a replica of the bridge from the Enterprise D. Helped by a group of the original Star Trek designers, artists, cast and crew, that bridge is not only being restored, but vastly improved to make it interactive and educational, with programmed, touch screen computers and controls that activate actions and sounds. This updated Enterprise D bridge is scheduled to launch in 2014. Better yet, plans are in the works to hopefully bring that interactive exhibit to the San Diego Air and Space Museum, in Balboa Park, for an extended stay.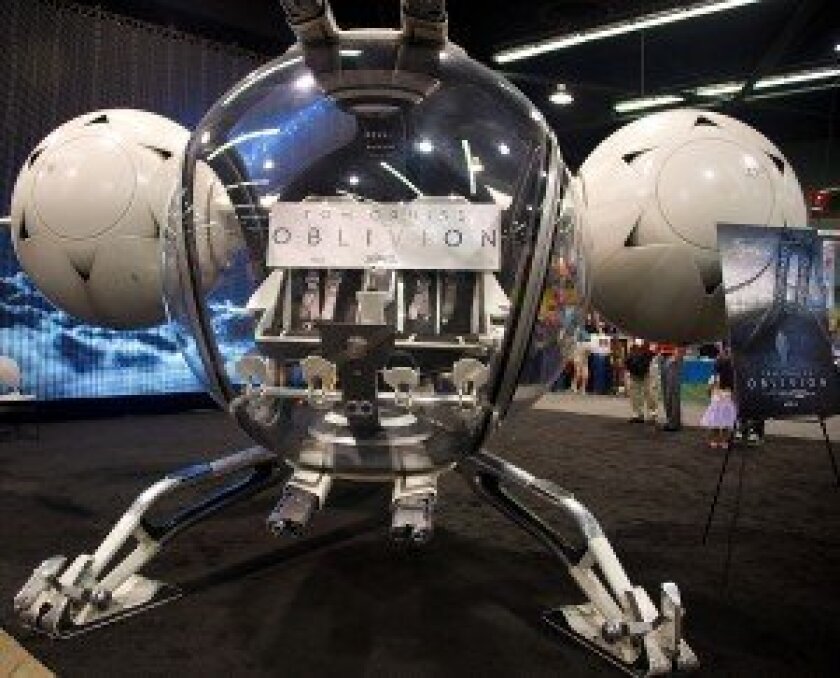 It gets even better. Also at WonderCon, that same group announced plans for the creation, by 2015-16, of a "Sci-Fi, educational, interactive museum" that will not only include Star Trek, but other science fiction franchises as well.
This is exciting news. Soon I will travel to where they are working on this bridge of the Enterprise, take some pictures and conduct an interview. Then I'll be able to give you much more information. In the meantime, check out their website:
On it you'll find a video that explains what they are doing and tells about some of the people who are involved in the efforts.
There were also other vehicles on display at WonderCon Anaheim, including a futuristic vehicle from the new science fiction disaster movie entitled "Oblivion," which stars Tom Cruise and Morgan Freeman (in US theaters on April 19
th
). The "Bumblebee" Transformer (a Chevy) was there too.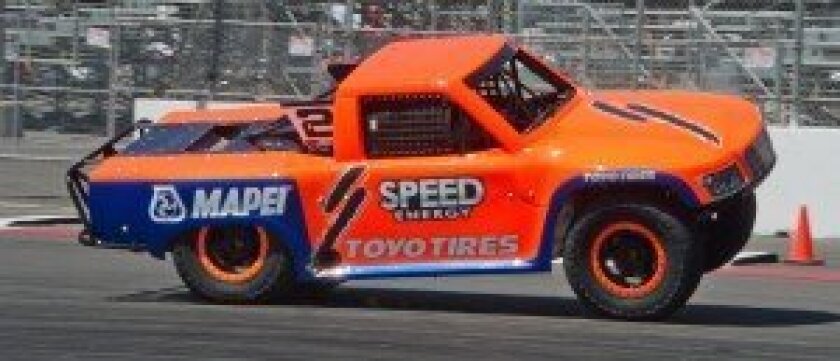 Coming up on April 19 – 21 will be the 2013 Toyota Grand Prix of Long Beach. The track was open for racing on Press Day and the drivers practiced for the always-exciting Pro/Celebrity race, each in a specially prepared Scion FR-S. Also on track were hard charging Formula Drift cars, a few of which grazed the wall. Robby Gordon thrilled the Press in attendance by putting a race truck from his new Stadium SUPER Trucks Series up on two wheels, as he drove between the concrete barriers.
On race weekend, in addition to live entertainment and the Lifestyle Expo, thrill to the Toyota Pro/Celebrity race, Pirelli World Challenge, Tequila Patrón American Le Mans Series, Firestone Indy Lights, drifting at night in the Motegi Racing Super Drift Challenge (a first for Long Beach) and, of course, the feature IZOD IndyCar Series race. For more information, visit
.
As always, I would like to hear from you with your comments and suggestions. Please write to
.
Copyright © 2013 Jan R. Wagner – #275
Auto
Matters
---