Bad boys (and girls) – 'Whacha gonna do?'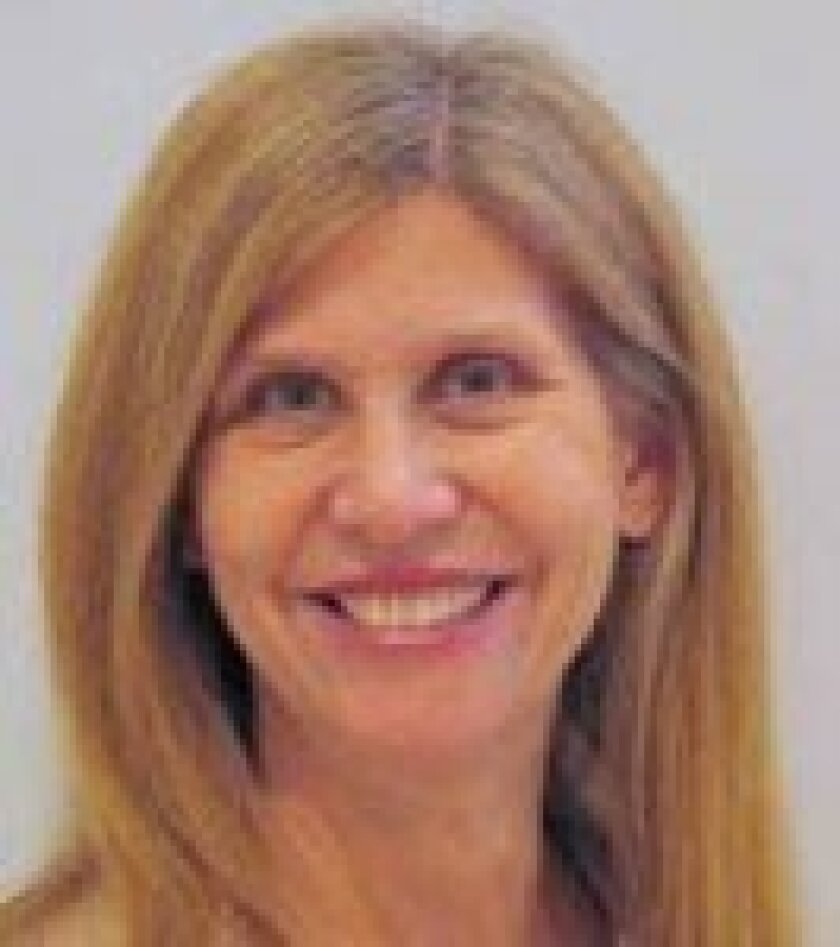 By Marsha Sutton
Two recent policy changes at the San Dieguito Union High School District caught my attention – "Discipline" and "Questioning by Law Enforcement."
The board packet describes the revisions as recommendations from the California School Boards Association, and SDUHSD's Rick Ayala said what was being changed was primarily just the wording.
"There's a lot of redundant stuff in there," he said. "The policies themselves are the same."
But to my eye, it looked like a bit more than cleaning up the wording.
The discipline policy (#5144) has just been updated to reflect a new law (AB 1729) "which provides alternative methods of discipline that should be considered before suspension is imposed," reads the board packet.
It suggests preventative and conflict resolution strategies such as conferences with students and their parents or guardians, social behavior or anger management programs, intervention, and restorative justice programs.
Ayala, who is SDUHSD's director of pupil services and alternative programs, said San Dieguito is implementing new strategies to identify students by changes in their behavior before an incident occurs.
He said staff is being trained on options open to the school when a student exhibits altered attitudes, behavior, academic performance, attendance or other warning signs. The idea is to intervene before having to resort to suspension or expulsion.
Current law states that a first offense by a student can result in severe discipline if the pupil's presence on campus is judged a danger to others or threatens to disrupt the instructional process.
AB 1729 authorizes school districts to document other means of correction that were tried before suspending or expelling the student, and to place that documentation in the pupil's record.
The bill's genesis stems from a perceived overuse of suspensions and expulsions which, according to legislative information on the bill, is "highly punitive [and] exclusionary," "does not result in safer school environments or improved pupil behavior," is associated with "lower academic achievement, lower graduation rates and a worse overall school climate," and is "disproportionately imposed" on pupils of color, the disabled, the LGBT community, and "other vulnerable pupil populations."
The bill calls on school districts to better teach and develop social and behavior skills, stating that non-punitive discipline and in-school strategies "are more effective and efficient than suspension and expulsion for addressing the majority of pupil misconduct."
Rather than automatic suspension or expulsion for certain types of misconduct, the bill urges the use of discretion by school authorities.
SDUHSD's policy change on discipline lines up with the new law.
"We've come up with a multi-level plan, so hopefully you're getting to the kid before he's doing things serious enough to warrant a suspension or an expulsion," Ayala said.
Level One, he said, provides school staff access to a list of possible actions to take to alleviate potential problems after noticing signs of trouble looming. An action can be something as simple as a seating change in a classroom.
It contains steps the school can take to head off an escalation of problems and behavior that could lead to an expulsion or suspension, he explained.
"It's so we don't have a kid who's slipped through the cracks and later on people say why wasn't anything done before," Ayala said.
Worse problems might be avoided if someone can recognize signs of distress when early indications are observed. "That's essentially what we're trying to do," he said.
"Maybe all of a sudden the kid's acting up in class and that's unusual," he said. "Maybe a kid was a straight A or B student and now they're getting Cs and Ds. That should be a red flag."
In creative writing, for example, teachers sometimes intervene if they read stories kids write that reveal disturbing thoughts, overly dark imagery, or feel the writers may become a danger to themselves or others.
If the writing is deemed a legitimate cry for help, Ayala said principals get involved, and the school does "a threat assessment" which includes bringing in a psychologist and others to determine next steps.
If the Level One solutions don't work, "then you can bring a team together to come up with a game plan with goals for the kid," Ayala said.
Some offenses still require automatic expulsion recommendations, such as bringing a weapon to school, selling drugs, or assaulting a school official, he said. The school board hears the case and then decides.
If there's a track record of problematic activity and if other means of correction have been attempted and nothing has helped, then the next offense may also be grounds for expulsion.
But other lesser offenses are gray areas that school officials have more discretion over. And now the district has more tools to help staff identify early the potential for future violations based upon observations of unusual behavior that may be out of character.
The data
How many incidents occur at San Dieguito and what kinds of problems are there?
The California Department of Education compiles data on suspension, expulsion and truancy rates for all school districts throughout the state [https://data1.cde.ca.gov/dataquest/].
According to the Dataquest report for 2011-2012, San Dieguito, with a cumulative enrollment of 12,918, suspended 279 students and expelled 13. That's a suspension rate of 2.2 percent, compared to 4.1 percent for the county of San Diego and 5.7 percent for the state. The expulsion rate for all three groups is 0.1 percent.
The total number of offenses involved in expulsions for 2011-2012 was 18, and the total number of offenses involved in suspensions was 439.
The offenses committed most frequently that involved suspensions were: disruption and defiance (144), caused, attempted or threatened physical injury (95), property theft (31), possession of a controlled substance (27), and possession, use, sale or furnishing of a controlled substance, alcohol or intoxicant (26).
Offenses involving expulsions were mostly for offering, arranging or negotiating the sale of controlled substances, alcohol or intoxicants.
During this period of time, Canyon Crest Academy expelled no students and suspended 14. Torrey Pines High School expelled six and suspended 52. Carmel Valley Middle School expelled zero and suspended 38, and Earl Warren Middle School expelled zero and suspended 13.
The complete, and chilling, list of offenses includes: Caused, Attempted, or Threatened Physical Injury; Used Force or Violence; Possession, Use, Sale, or Furnishing a Controlled Substance, Alcohol, Intoxicant; Offering, Arranging, or Negotiating Sale of Controlled Substances, Alcohol, Intoxicants; Property Damage; Property Theft; Possession or Use of Tobacco Products; Obscene Acts, Profanity, and Vulgarity; Offering, Arranging, or Negotiating Sale of Drug Paraphernalia; Disruption, Defiance; Received Stolen Property; Sexual Harassment; Committed an Act of Hate Violence; Harassment or Intimidation; Possession of a Knife or Dangerous Object; Possession of Controlled Substance; Robbery or Extortion; Sexual Assault; Sexual Battery; and Possession of an Explosive.
Anyone interested in further dissection of the data should visit the CDE Dataquest site. It's quite fascinating.
Next week's column will discuss the second board policy change, "Questioning by Law Enforcement."
Marsha Sutton can be reached at SuttComm@san.rr.com.
---