Benefit dinner to be held in Solana Beach in honor of Avielle Foundation
By Karen Billing
Six-year-old Avielle Rose Richman loved going barefoot. Born in San Diego in 2006, she loved to sing and dance, to tell stories and act them out, she loved to ride horses and, like her parents Jennifer Hensel and Jeremy Richman, she had developed a love for Kung Fu.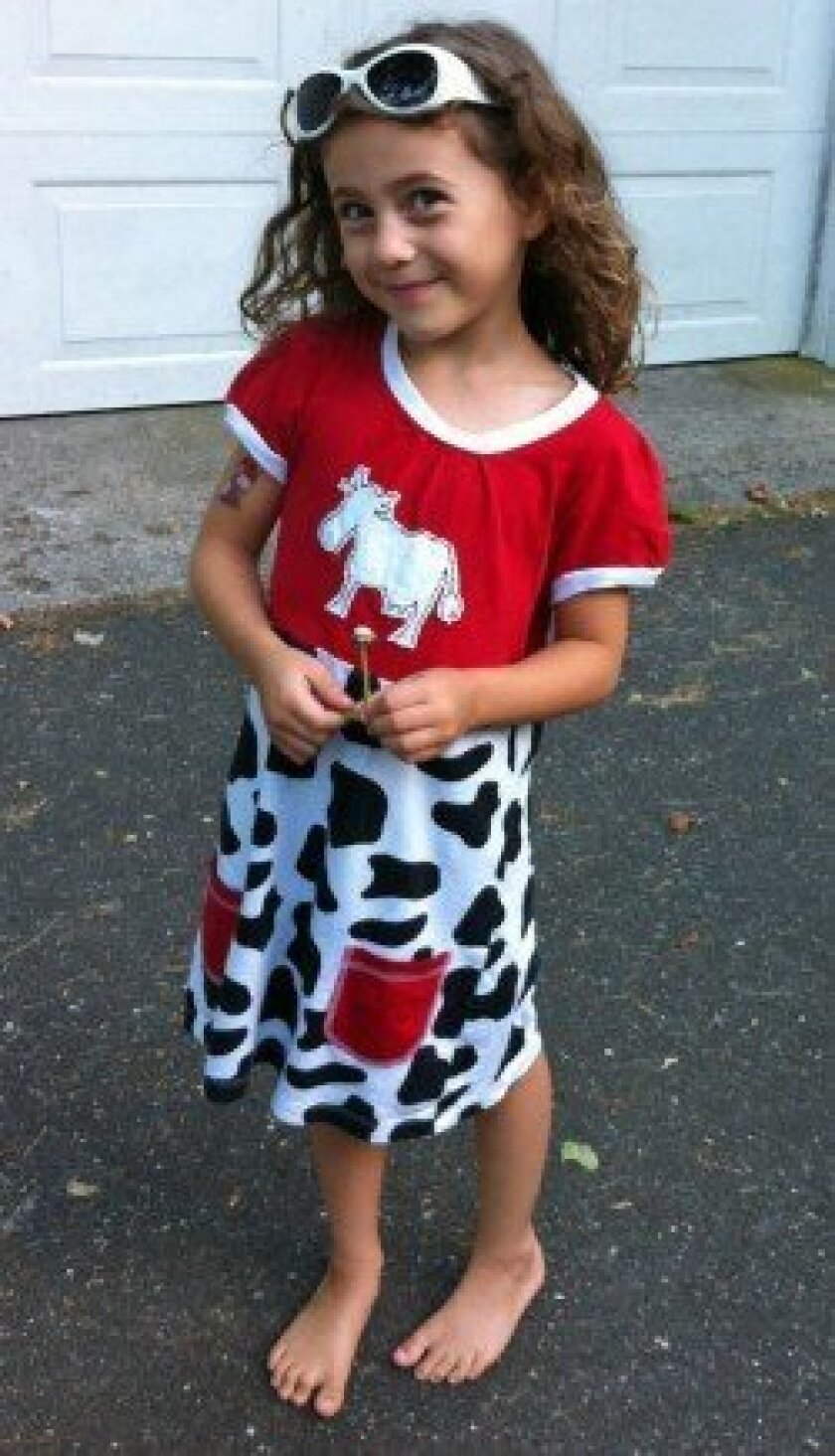 She had a spitfire personality and a contagious smile that many said could get her out of anything. Many people knew her as "Avie."
Two years ago, Avielle and her family moved from San Diego to Connecticut. Avie was one of the 26 children and educators who were killed at Sandy Hook Elementary School on Dec. 14, 2012.
To try and make sense of the senseless and unimaginable, her parents founded the Avielle Foundation to prevent violence by fostering brain health research, education and policy through community development, engagement and responsibility.
To help support the Avielle Foundation, close family friend and Carmel Valley resident Kimberly Fultz has organized a benefit dinner on Friday, May 3, at 6:30 p.m., at the Beach Grass Café in Solana Beach. The owners of the restaurant, Carmel Valley residents Cindy and Kevin Nelson, will donate 100 percent of the proceeds. There is room for 40 people for the five-course meal and seats are halfway full so far.
"San Diego is where Avielle was born and lived for four of the six years of her happy life, mostly barefoot," said Jenn and Jeremy. "San Diego still feels like home to us. We thank San Diego and its outlying communities for the outpouring of love and support during our darkest hours. With the Avielle Foundation, we aim to answer the question 'Why?'"
The "Why?" in this tragedy is hard for everyone to grasp, especially Fultz, who shared an office with Jenn for five years — their daughters were born just three months apart. Her daughter is a also first grader, like Avie was, at Solana Highlands Elementary School. It's hard to comprehend how something like the Sandy Hook tragedy can happen, Fultz said.
"We ask 'Why?' over and over again. How could somebody do something so horrific?" Fultz said.
Through their foundation, Avie's parents are hoping to reach the root of the "Why" issue, to get a better understanding of brain health as too little is known about what drives these violent behaviors.
The scientific and research approach of the foundation makes sense as both Avie's parents come from science backgrounds — Hensel has her master's degree in pathobiology and Richman has his Ph.D. in pharmacology, studying how different chemicals interact with the body, with an emphasis on neurosciences and the heart.
"Once a deeper understanding of the mechanisms leading to violent behaviors has been established we need to educate ourselves and others with respect to how to identify and responsibly advocate for those at risk of violent behaviors," the parents wrote on the foundation website.
Hensel and Richman were able to represent the foundation in March at the announcement of the Sandy Hook Promise Innovation Initiative, a technology initiative that will target brain health, school safety and gun safety. They were able to speak on the importance of developing a technology that can measure brain functions in an affordable, accurate and accessible manner.
Beyond science and figuring out how to identify and intervene when it comes to brain health, with the Avielle Foundation, they also stress building community-based programs to strengthen connectivity, empathy and understanding.
"It's important to make everyone feel like they're a part of the community, that they're worth something and not ostracized or bullied," Fultz said. "That's where it begins."
The open-minded and open-heart approach is how Jenn and Jeremy live their everyday lives, according to Fultz.
"They're just the type of people who are so welcoming of everybody, it doesn't matter who you are, when you're with them you feel like you're their best friend," Fultz said.
To register for the May 3 dinner email aviellefoundationsupport@aol.com. If you would like to make a donation, visit aviellefoundation.org.
---