Bike or spin at the Del Mar Fairgrounds Nov. 3 to fight ALS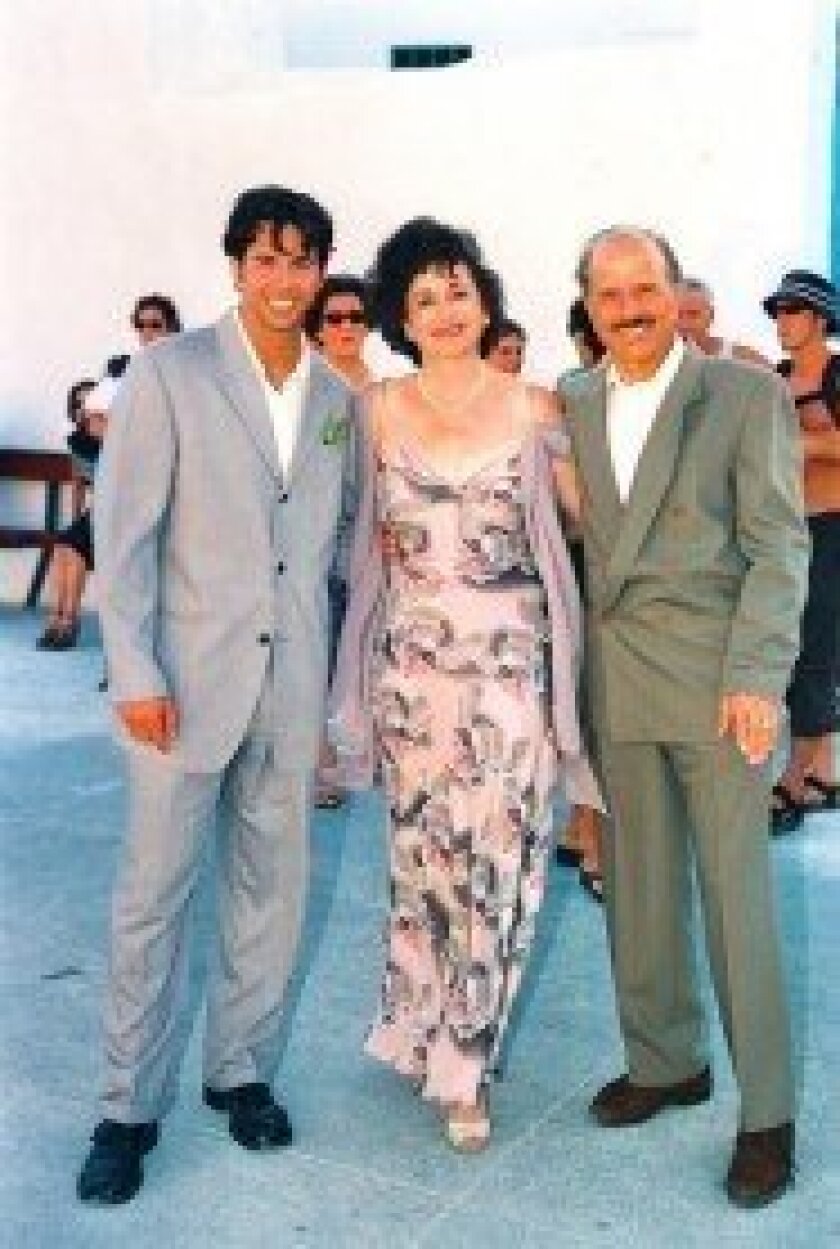 By Kristina Houck
In honor of his father who is battling amyotrophic lateral sclerosis (ALS), local resident and Core40 owner Dean Grafos will spin for a cure on a stationary bike during the second annual "Bike 4 Mike" fundraiser on Sunday, Nov. 3, at the Paddock Arena in the Del Mar Fairgrounds.
Launched last year, the event continues the mission of Team Godfather and honors the organization's founder, Mike Ramirez, who died from the disease at age 56 in April 2012. Team Godfather is devoted to finding treatment and a cure for ALS (also known as Lou Gehrig's disease).
In addition to spin classes on stationary bikes, the event will feature 10-, 25- and 50-mile distance rides that begin and end at the fairgrounds.
"How many times are you going to get a chance to ride a spin bike at the Paddock Arena in the Del Mar Fairgrounds?" said Grafos, who owns Core40 fitness studios in Solana Beach, Carmel Valley and Little Italy, as well as two locations in San Francisco. "It's a fun, unique event with great people. You'll have a great time!"
Having held several fundraisers at his studios, Grafos has been active in the fight against ALS since his father, Steven Grafos, was diagnosed with the disease more than two years ago. He donated 42 stationery bikes and led spinning classes in the inaugural Bike 4 Mike, and will be doing the same this year.
"We decided last year it would be good to team up with a larger group to help raise even more money and do all we could do," Grafos said. "We're going to try and make this event more and more successful every year."
ALS is a progressive neurodegenerative disease that affects nerve cells in the brain and the spinal cord. As many as 20,000 to 30,000 people in the United States have ALS, and approximately 5,000 people in the U.S. are diagnosed with the disease each year, according to the National Institute of Neurological Disorders and Stroke. There is currently no treatment or cure.
At 78 years old, Grafos' father began to have difficulty swallowing and experienced muscle weakness. Now 81, he has a feeding tube and 24-hour live-in care.
"He's at the point where he can't get up by himself anymore. He can't walk," Grafos said. "If my mom didn't have 24-hour care, my father would not be in his home. He would be in a hospital. I don't even know if he would still be with us."
An Army veteran, Grafos' father is fortunate to have health benefits to help cover the cost of at-home care. His benefits also covered the cost of a high-tech wheelchair, Grafos said.
"Fundraising, for me, is so important because others don't have that," said Grafos, who noted his father and mother, Thean, have been married for 60 years. "[Other people are] struggling and struggling to maintain a life together. [Other people] just don't have what my mom has. My mom is able to keep him home.
"People want to just maintain their lives together and keep going for as long as they have left. Most people can't. It's really sad."
Bike 4 Mike will feature vendor booths, music and a post-ride Mexican fiesta and beer garden at the finish line in the Paddock Arena. All proceeds will go directly to raise awareness, pioneer research and develop innovative treatments for ALS.
The 50-mile ride begins at 7:30 a.m., the 25-mile ride begins at 8 a.m. and the 10 –mile ride begins at 8:30 a.m. Spin classes take place at 8:45, 9:45 and 10:45 a.m. Registration fees vary.
"The atmosphere is not a downer at all. It's actually uplifting," Grafos said. "There will be people there who have ALS, and we can uplift their spirits. It's a way to come out to support one another."
For more information, and to donate or register, visit www.teamgodfather.org/bike4mike.
---