Bishop's School hires Carmel Valley resident as new coach for boys baseball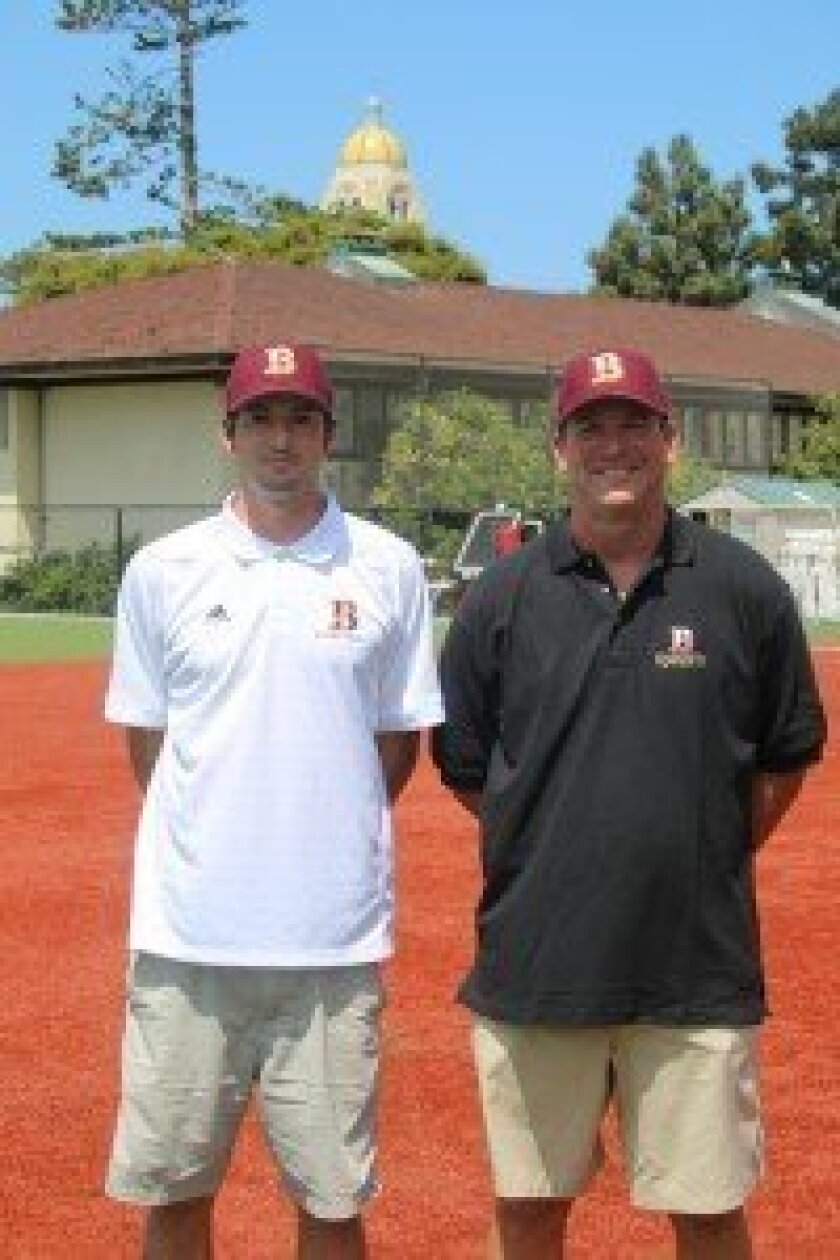 The 2014-2015 school year will see two experienced coaches joining the roster at The Bishop's School.
Ron Witmeyer will replace Joey Centanni as the head varsity baseball coach. Centanni has moved on to the University of Pacific.
Witmeyer, a Carmel Valley resident, attended Stanford University where he was a three-year starter on the baseball team and a team leader on back-to-back NCAA National Championship teams (1987, 1988). After his junior year, he was drafted in the seventh round by the Oakland A's and went on to play six years in their organization, highlighted by his time in the Major Leagues during the 1991 season. Upon completion of his professional career, he returned to Stanford to complete his undergraduate degree in sociology while also serving as an assistant coach for the school's baseball team.
Witmeyer earned a master's degree in health and physical education from St. Mary's College while coaching and teaching at City College of San Francisco. He joined the Division I UC Berkeley baseball staff and served as assistant coach for six years. During his time coaching in the collegiate ranks, he helped to develop more than 70 future professional players, including 13 who went on to play in the Major Leagues.
Nick Levine will join Bishop's as the head coach of boys' varsity basketball, taking over from Matt Niehues, who relocated to the Bay Area. A native of Philadelphia, Levine attended high school at Chestnut Hill Academy, where he became one of its all-time leading scorers in the sport, surpassing the 1,000-point career mark. He is a 2006 graduate of Ohio Wesleyan University, where he competed for the "Battling Bishops" in the North Coast Athletic Conference.
Levine comes to Bishop's from the Pacific Ridge School in Carlsbad. In 2014, he earned a master's degree in coaching and athletic administration from Concordia University in Irvine.
"We were very lucky to find great coaches like Levine and Witmeyer, as their collective experience and know-how are a perfect fit for our school," says Joel Allen, Bishop's director of athletics. "We look forward to benefiting from their experience in developing successful and full basketball and baseball programs for the Knights."
---