Black Attack wins 2012 Division 5 (U10) Girls Championship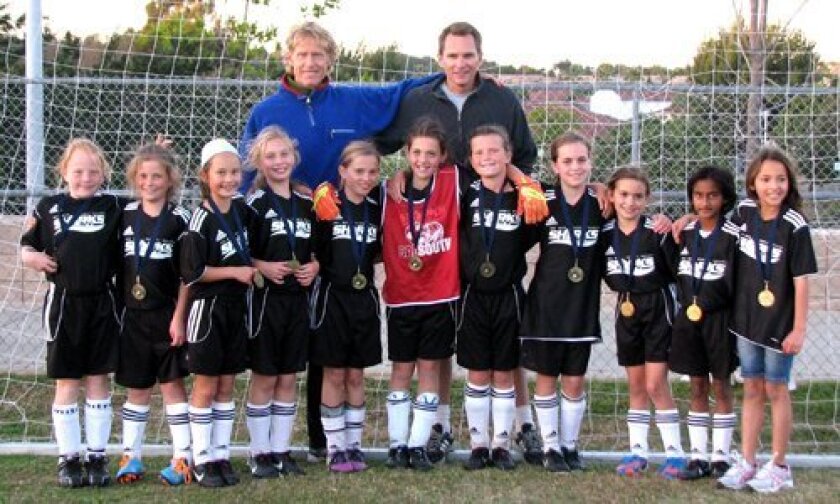 Black Attack, coached by Richard Milner and Paul Ang, won the 2012 Division 5 (U10) Girls Championship (out of 20 teams) on Nov. 11 at the Del Mar Carmel Valley Sharks end-of-season Recreational League tournament.
The team won all its games in the regular season, and all of the girls improved dramatically during the season — everyone had a great experience. In the end of season tournament, the team won all three of its pool play games and the quarter and semi-finals, to advance to the final to meet the Red Firecrackers. At full time, the score was 0-0. So it went to penalty kicks to determine the winner. Black Attack's goalie, Tzipporah Moehringer saved three of the five penalty shots in the final. The three penalty goals were scored by Renza Milner, Sydney Ang and the final game-winning goal was scored by Katie Nichols (a first- year player). The experience was extraordinary for the entire team, but especially for Tzipporah who saved the penalties in goal and Katie who scored the winning penalty.
---