Black OP Pandas take first place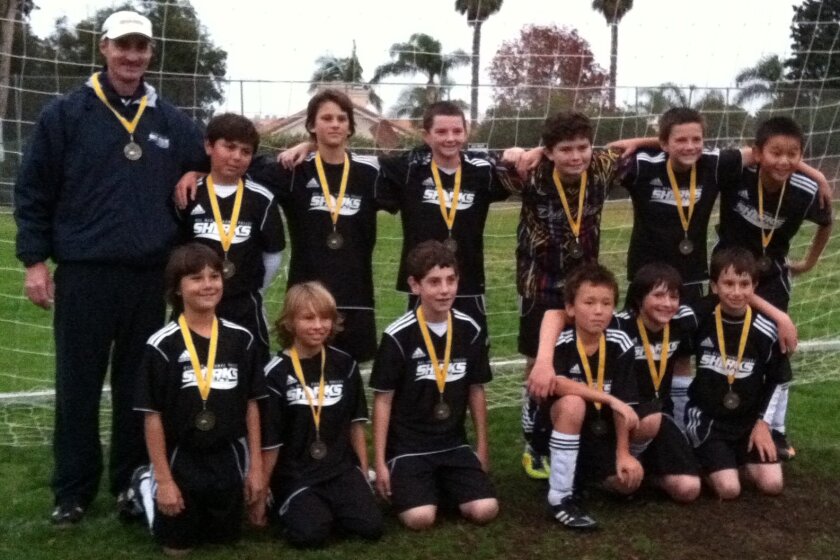 The Black Op Pandas participated in the Del Mar/Carmel Valley Rec. Tournament and played like they were on a mission…an undercover, covert mission…(wait for it)…a BLACK OPS mission…and eureka…they're CHAMPIONS, winning 6-1 over Coach Garnet's Yellow Bruins.
The goal scoring was fast and furious with some outstanding contributions, like Ben's hat trick in the finals, to Hunter's hat trick in pool play, to Ryan's five goal weekend which would not be possible without Tyler's awesome crosses and corners. Defensively, they were impenetrable…period. From Matthew's spectacular saves, to Bradley, Bobby, Chris and Michael's (their iron curtain) relentlessly attacking whoever had the ball, and covering for each other. And the mid-fielders Noah, Max and Marc, who not only had to work the hardest and cover the most ground, but who had to control the transitional part of the game.
"What a truly amazing experience to watch the team work as a team all weekend, taking on great teams and never giving up or backing down. Every member of the team stepped up and played the best they've played all season long. This is what the season is supposed to be about, working hard, learning, developing as players, becoming a team, and most importantly having fun," said Coach Rick Sanborn.
---