Boardroom bondage: School districts wrestle with new regulations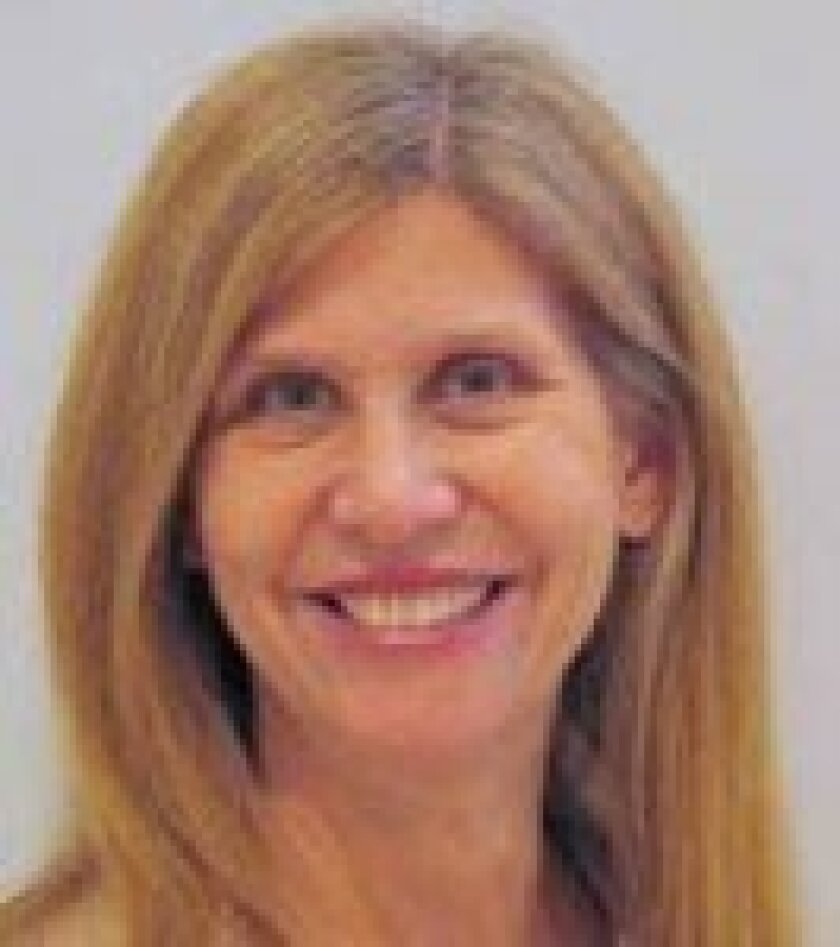 By Marsha Sutton
New rules and restrictions make school district finance options for bonds seem more like bondage.
Not the Shades of Grey bondage (naughty readers) but bond reform that tightens the ropes in four, not 50, ways.
Assembly Bill 182, sponsored by state legislators Ben Hueso and Joan Buchanan, has garnered bipartisan support in Sacramento and would impose limitations on how school districts can structure their bonds.
Operating within defined boundaries of appropriate conduct can be as foreign to school districts as Christian Grey's concept of normal interpersonal relations. But many districts see the writing on the wall and are prepared to submit, so to speak, to the greater will of the people.
At a "Debt Financing 101" seminar held March 12 hosted by San Diego County Treasurer-Tax Collector Dan McAllister, San Diego County school district trustees and officials learned about the proposed regulations aimed at controlling "outrageous bond financing schemes that put unwarranted tax burdens on taxpayers," as McAllister put it in a press release.
The keynote speaker at the symposium was California state treasurer Bill Lockyer who delineated the four main provisions of AB-182, although he said some details are still under discussion:
A debt ratio of no more than 4 to 1, ensuring that the total cost cannot be more than four times the amount of the principal
A maximum maturity of 25 years
Bonds with maturities over 10 years must be callable, to refinance
Transparency
Lockyer anticipates that AB-182 will be "the new rules enacted" and said the legislation was precipitated by the sense that the debt load is often too large for the amount borrowed. The question, he said, is how to define "too large."
In a private interview, Lockyer said the "construction folks" are trying to figure out "how to put the brakes on the legislation."
When I asked why proposed legislation limiting bonds to a 25-year maximum is only targeting school districts and not other public agencies, Lockyer said, "Abuses are almost always uniquely [by] school districts."
First elected as California's 32nd state treasurer in 2006 and again in 2010, Lockyer is a credentialed teacher and served for years on a school board before becoming the state's banker.
The county treasurer's office paid for the symposium, which included dinner for about 100 school board members and district officials who stayed for three hours to listen to speeches and panel discussions on the proposed legislation and how it will affect them.
[No, I didn't eat dinner on the county's nickel. I didn't even drink their water, although I do confess to finding a chair to sit on after my feet began to ache from standing in the back leaning against the wall for an hour. Talk about the red room of pain …]
In attendance from the San Dieguito Union High School District, which just received voter approval in November for a $449 million bond measure, were Eric Dill, SDUHSD's associate superintendent of business services, and school board member John Salazar.
In his keynote address, Lockyer said there is momentum in Sacramento lately to tighten bond financing rules despite vendors "worried about adverse impacts on their business."
Concerns are that some bond deals are financially unsound due to the high debt ratio and the length of time to pay them off. A movement across the state has taken hold to strengthen applicable provisions of the California Education Code and make the Ed. Code, rather than the more lenient government code, the final authority.
Lockyer supports the reforms and said, "Current Interest Bonds would be the prudent way to finance," instead of districts relying on Capital Appreciation Bonds, or CABs.
Current Interest Bonds pay semi-annual interest payments to bond holders, while CABs accrue interest over time but don't pay out until final maturity, explained a panelist later that evening.
Just discussing CABs, given the current climate, can cause a near riot. But the audience was reminded that some CABs like U.S. Savings Bonds are acceptable.
Getting around the bill
A panel discussion on "Alternative Bond Financing Strategies" was led by Grossmont Union High School District's assistant superintendent of business services Scott Patterson.
This was when it got slightly interesting, if bonds and school finance issues turn you on.
After Lockyer presented the basic background in school bond finance and how potential legislation may change the game, panelists provided what sounded like ways to get around the new order.
Panelist Katherine Perkins, vice president at De La Rosa & Co. investment bankers (and the underwriter for San Dieguito's bond), spoke about the difference between Proposition 46 which passed in 1986 and requires two-thirds voter approval, and Proposition 39 which passed in 2000 and requires 55 percent of voter support.
"Until 2000, Proposition 46 was the only way to pass a bond," Perkins said.
Unlike Prop. 46, Prop. 39 places a legal cap on tax rates, setting a maximum of $60 per $100,000 in assessed property value for K-12 unified school districts and $30 per $100,000 for all other, non-unified districts like Del Mar and Solana Beach which serve grades K-6 and San Dieguito which serves grades 7-12.
Perkins offered alternative ways for districts to get more taxpayer money, one of which sent shivers down the spines of ethical attendees – or should have.
She suggested that school districts can acquire more money by going up to the maximum allowed by law under Prop. 39, regardless of what the voters think they approved.
Eric Dill at San Dieguito, where voters okayed $25 per $100,000 in value, confirmed that Perkins was correct that voter approval is not required to increase the tax rate up to the maximum legal limit of $30 per $100,000.
"However, we have every intention of moving forward with a long-term financing plan that satisfies the estimate we provided to the voters," he said in an email. "Both the board and staff are keenly aware of the reliance our voters placed on this [ballot] statement, and we have worked to create a funding plan that works within our estimated limits."
Gary Hall, an executive director in J.P. Morgan's public finance group, said Proposition 13 created what he called "stored value" in homes.
Because of the difference in assessed value (the value of a home when it was purchased) and market value (the value of the home at current prices), properties held over time have "a false value until they are resold," he said. "As homes sell, it should aid school districts."
Hall also suggested a way to get around the 4 to 1 debt ratio for bonds, describing a scenario where a CAB might have a debt ratio as high as 9 to 1 but the rest of the draw may be much less, bringing the average of the entire package down below the 4 to 1 maximum limit.
McAllister, however, in a conversation about the new bond legislation a few weeks earlier, told me to be alert to this tactic, and not to look at the average but review the CAB ratio separately. Districts, he said, should not let the CAB ratio alone exceed 4 to 1.
McAllister said the primary provision of the bill is the 4 to 1 debt ratio, which he said came from taxpayers who felt that was reasonable.
A great beginning
"I think what County Treasurer Dan McAllister is doing by informing all school districts about pending legislation which would restrict school bond financing is wonderful," said SDUHSD trustee John Salazar after the symposium, in an email.
"The pending legislation (AB 182) is necessary and important. It will ultimately save California taxpayers hundreds of millions, and possibly billions of dollars," he said. "As a school board member I believe the public needs to hear more and more about the complexities of school bond financing."
SDUHSD's Eric Dill said Lockyer and McAllister "have been very outspoken in their support of AB 182, so I appreciated the opportunity to listen to their opinions of the bill first-hand as well their insights as to why they feel this legislation is necessary."
"Mr. McAllister and his team have been instrumental in helping the district construct our first issuance. We're grateful for his assistance," he said.
Both Salazar and Dill said the material covered at the symposium was fairly basic and familiar, but both felt it was useful for districts considering a future bond measure.
"If the Treasurer-Tax Collector's office holds future workshops that delve deeper into the issues, SDUHSD will certainly participate," Dill said.
Of the March 12 symposium, McAllister said, "It's a great beginning, but more needs to be done."
If AB-182 passes both houses and is signed by the governor, it would take effect Jan. 1, 2014 and is not retroactive so it would only apply to bonds issued after that date, according to School Services of Calif., a business, financial, management and advocacy resource for California school districts.
San Dieguito has been praised, deservedly so, for reworking its bond to comply with all the provisions of AB-182 before the bill has passed. Not such painful bondage after all.
— Marsha Sutton can be reached at SuttComm@san.rr.com.
---