Boys and Girls Clubs honors Del Mar resident Jim Watkins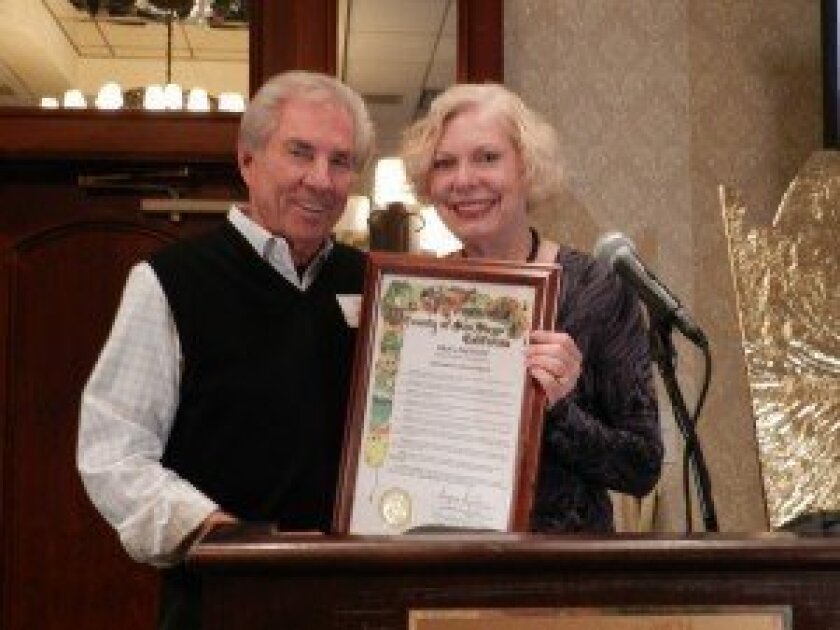 Del Mar resident and local developer Jim Watkins was honored by the Boys & Girls Clubs of San Dieguito at the Del Mar Hilton on March 7.
The dinner featured guest emcee Joe Harper, president & CEO of the Del Mar Thoroughbred Club. In addition, numerous community members and Watkins' friends "roasted" him throughout the evening.
Watkins has been a major supporter of the local organization for 35 years. He currently serves on the Foundation Board of Trustees as well as the Chairman's Council of the Clubs' operating board.
"Jim's involvement, generosity and friendship over the years have contributed greatly to the success of the organization," said Doug Hall, president of the Boys & Girls Clubs of San Dieguito Foundation. "His commitment to the Club and the community of Del Mar is greatly appreciated by all."
Watkins was the first major developer of timeshare resort properties in Southern California. He is the founder and president of Winners Circle Resorts International Inc., a company headquartered in Del Mar that specializes in the development, sales, marketing and management of vacation timeshares.
For more information on the Boys & Girls Clubs of San Dieguito, visit PositivePlaceSD.org
---