Canyon Crest Academy Envision Dance presents 'The Echo of Dracula'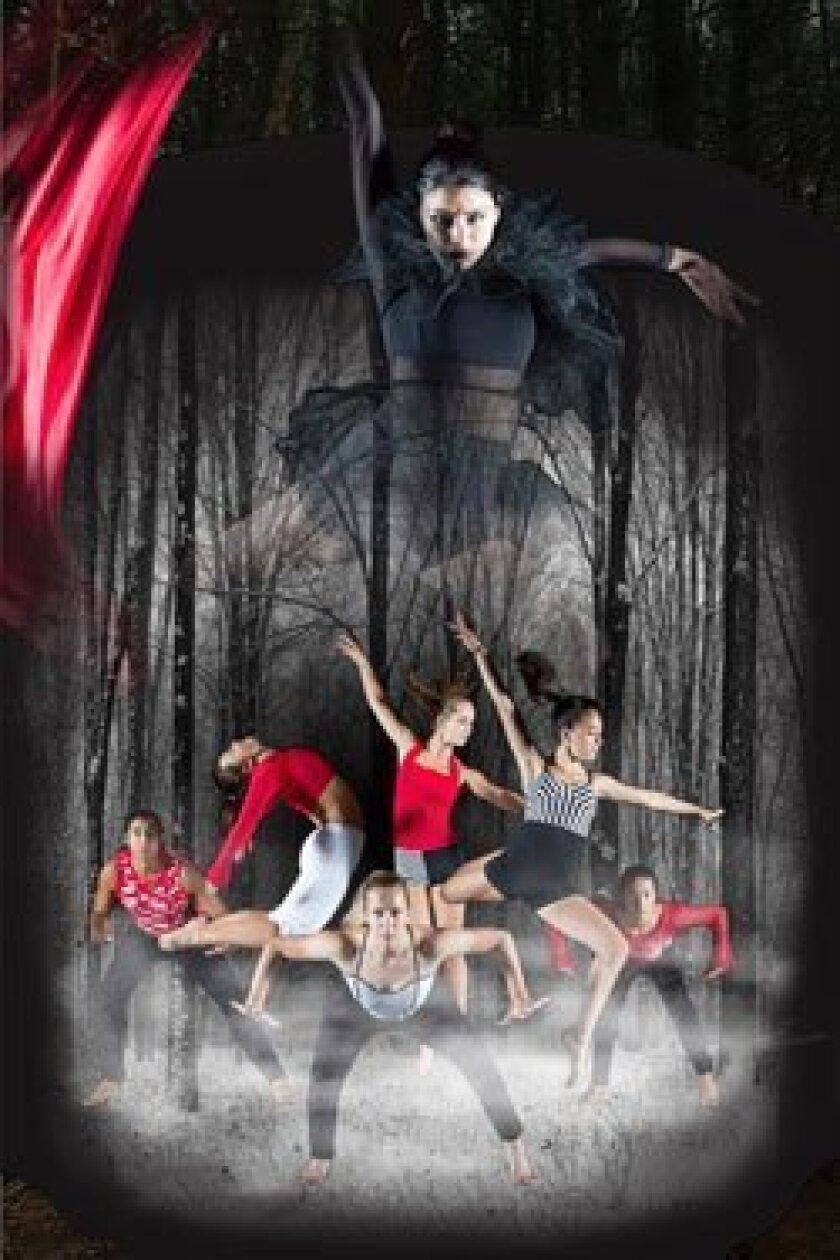 CCA_Dracula_pressrelease_1210-2The Canyon Crest Academy Envision Dance Conservatory will present "The Echo of Dracula" for two weeks in December. Show dates and times are;
Thursday, Dec. 13 at 4 p.m.,
Friday, Dec. 14, at 4 & 7 p.m.,
Thursday, Dec. 20, at 4 and 7 p.m., and
Friday, Dec. 21, at 4 & 7 p.m.
All shows will take place in Canyon Crest Academy's Proscenium Theater located at 5951 Village Center Loop Road in Carmel Valley. The community is invited to attend.
Tickets can be purchased online at https://www.cca-envision.org/events.html.
"The Echo of Dracula," an original story co-written by Dance Director Rayna Stohl and Ryan Tobin, explores our perceptions of good and evil, our fears of the unknown, and the struggle to overcome these fears to behave in ways that align with our own true character and values.
In addition to the many original characters from Bram Stoker's 1897 novel — Mina, Jonathan, Lucy, Van Helsing, and Dr. Seward — "The Echo of Dracula" adds an all-knowing Bat, fairies (both dark and light), a kidnapped child, and a hip-hopping crew of humans. This show is appropriate for an audience of all ages and the runtime is approximately one hour and 30 minutes.
The show's cast includes 14 Conservatory Dancers and an additional 13 dancers Stohl selected through open auditions. Stohl is thrilled to have San Diego dance community members Ericka Moore, Annie Boyer, and Jessica Rabanzo-Flores creating choreography for this show. Moore and Boyer are both longstanding Guest Artists in the dance department at CCA, and this is Jessica's first year with our staff. The cast has been rehearsing Tuesdays through Thursdays (and some Saturdays) since mid-September. According to Stohl, "By the time this show hits the stage in December, everything will be clean, polished, and we will be ready to leave our impression on our own version of the supernatural and human interaction." Visit www.canyoncrestfoundation.org.
---