Canyon Crest Academy Foundation Legacy Wall dedication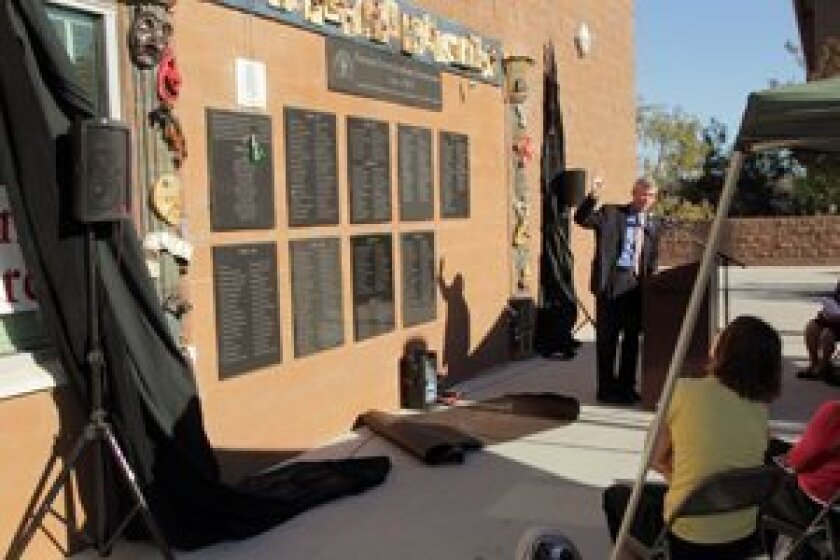 The Canyon Crest Academy Foundation (CCAF) unveiled the CCA Foundation Legacy Wall, which honors the most generous donors, on Oct. 25 at the CCA school campus. In addition to the donors, invited guests included San Diego city and school officials, the professional artist Dee McMillen, who guided students through the process of creating the art for the wall, as well as the parents of the students who created the art. The Foundation also formally dedicated the artwork to the Canyon Crest Academy. View the entire photo gallery online:
https://www.ranchosantafereview.com/?p=15376
.
Photos/Jon Clark
---