Canyon Crest girls crack top three at Arcadia, set new school record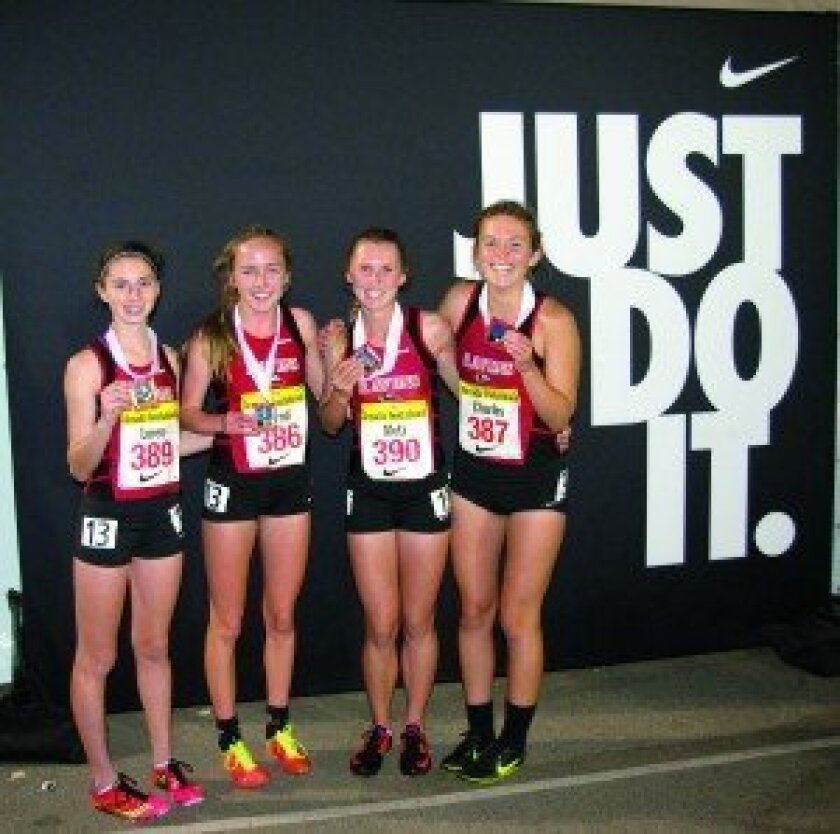 Several young women runners from Carmel Valley high schools raced well in the Arcadia Invitational on April 11-12 in Los Angeles. Arcadia is considered to be one of the most competitive high school track and field meets in the country, drawing both national and international athletes to compete.
The Canyon Crest Academy girls placed third in the Women's Distance Medley, finishing in a new school record of 12:10:82. The team members included senior Anne Charles, freshmen Kira Loren and Kragen Metz, and sophomore Kelly Bernd.
Cathedral Catholic junior Hannah Labrie-Smith also performed well at the competitive meet. Labrie-Smith placed second in the 300 meter hurdles invitational division and seventh in the seeded 100 meter hurdles.
---