Carmel Valley author shares 'tough love' advice in book 'Life is a Blender'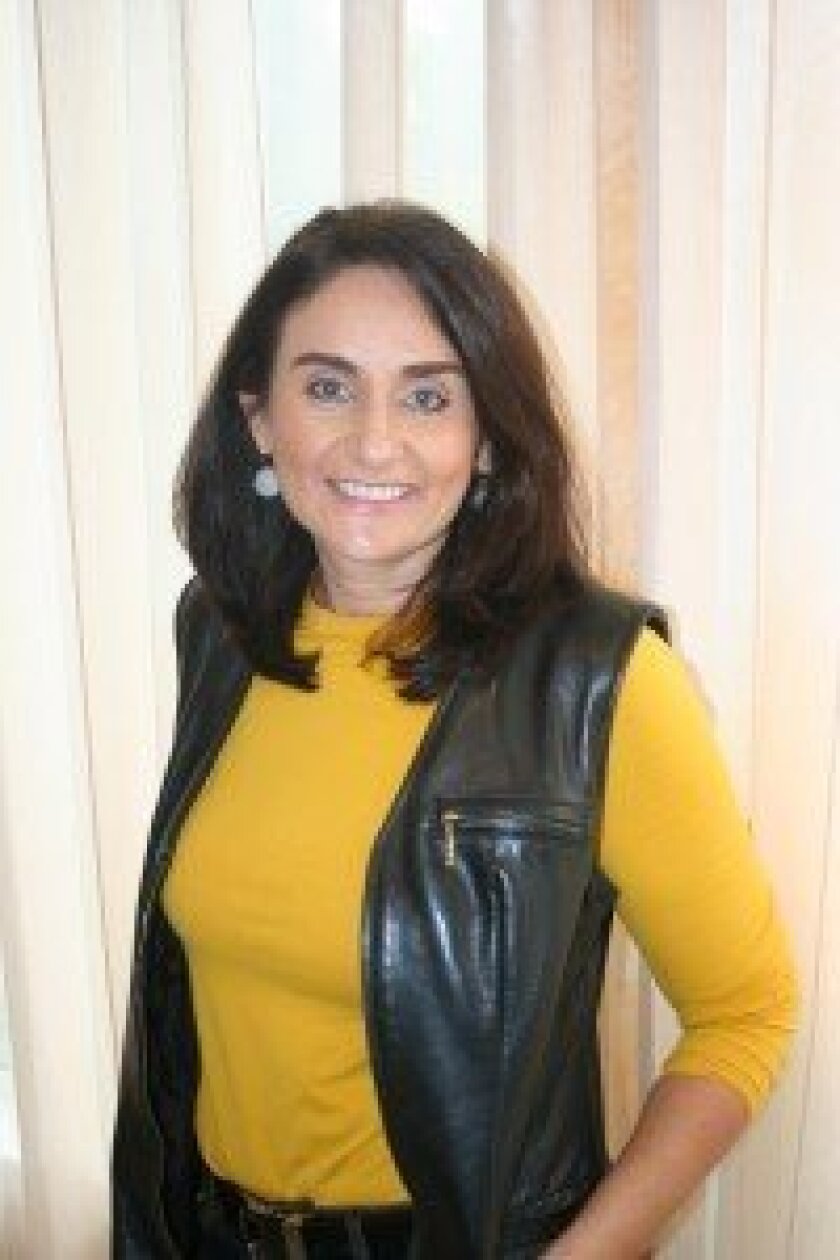 By Karen Billing
Carmel Valley's Yana Berlin is a strict parent and she's not ashamed to admit it.
With her new book, "Life is a Blender: Radical Parenting Tips That Will Save Your Sanity," she is candid and honest about the struggles of parenthood and offers up some of her very best tough love and advice.
The e-book, Berlin's first, is now available on Amazon.com.
"I'm fed up with the 'I want to be your friend' parenting. My husband and I are very close with our kids but we're parents first," Berlin said. "I don't believe I love my kids any more than any other mother — we all love our kids — but at the same time you have to give them the tools for life to be able to out there and survive. If I dropped my kids off in the middle of Manhattan with no money, they would find the means."
Her biggest stressors in the book are that it's OK to parent, to discipline and to say "no."
"They will hate you and that's OK...They need guidance, they need parameters, they need to know some of the things they do are not OK," Berlin said.
She would like to bring back that strong sense of family that she feels has been diminished in today's society. Early Amazon reviews are that her effort is appreciated.
"Yana shows you how to be a consistent, disciplined, firm, loving and caring mother and how to raise responsible, honest insightful kids," wrote reviewer Samira Saadat.
The idea for the book came three years ago after Berlin was diagnosed with breast cancer.
With Berlin going through treatment and her oldest daughter about to get married, Berlin's family was in a state of reflection and they spoke about how she should put pen to paper on her parenting tradition.
"You never know what's going to happen so I promised as soon as I finished treatment and felt well enough I would start writing," Berlin said.
She started writing in April 2011 and it took her three years to write the book, in bits and pieces when the inspiration would strike her.
Her book details her humble roots in the Soviet Union. Her parents did not want to live in a Communist country and when Leonid Brezhnev opened the doors for Jews to leave, they decided to emigrate.
The family arrived in Los Angeles in 1977 and she experienced the "life of an immigrant." Her parents worked two jobs and she herself worked to help support the family and buy their first home.
"I don't know if any house that we saw in the years to come impressed us as much as that little shack we could call our own. Life was tough but life was beautiful; we were living the American dream," Berlin wrote.
Her parents were strict but the lessons were invaluable when she became a mom at 22 years old.
Berlin has been married to her husband for 20 years and they are a blended family, both bringing children to the family from previous relationships.
"We never had the word 'step' in our vocabulary," Berlin said, noting that for several years many people didn't even realize their family was blended. "We always thought of ourselves as a unit, a whole family."
Berlin raised her three daughters and a son and, throughout the years, three other children also came to live with her and came to know her as their mother. They all had to follow the same strict rules whether they were biological children or not.
No tattoos unless the first one is "I'm An Idiot" across their forehead. When one daughter said she was going to sleep over at a friend's house and went to a party instead, that was the end of sleepovers for all of her children. When one daughter acted rude, she was not allowed to get her driver's license.
When her daughter slammed her bedroom door at age 9, she didn't get that door back until she was 12. To this day, no door is ever slammed in the Berlin house.
Stephanie and Sasha, Berlin's oldest and youngest children, reflected on some of her parent rules in the book.
"No boys in your room. No freak dancing. You want to drink, you drink with us. Drop the attitude. Be polite. Smile. You have a beautiful life with limitless opportunities but if you break the rules, any rule, you pay the consequences," Stephanie wrote. "We may not have enjoyed every step of the way but, looking back, we are lucky [our parents] were not lazy."
"With my elder siblings ahead of me, life was defined by rules, rules I absolutely loved breaking," wrote Berlin's youngest child, Sasha, in the book. "Consequently, I was grounded practically every weekend and while I hated my parents for it at the time, I can now say it was worth it. "
In the book, Berlin writes about some of the tactics she used that she found effective for a wide variety of issues. Some ideas she knows may be considered controversial.
She tells the story of a time when her 2 and a half year old had a major tantrum in the grocery store and her four year old followed suit, both of them lying on the floor of the store screaming. Berlin left her full grocery cart in the store, took her children home and put the children straight to bed. They hadn't allowed her to buy food so they would not eat, she told them.
"They learned. This is how you teach kids right from wrong," Berlin said.
Berlin admits that it wasn't always easy. She recalls the worst thing she felt she did as a parent, when her oldest child got in trouble and was told she would not be going to Disneyland with the family the next day. Her husband couldn't believe she said it and neither could she but because she had and consistency was important, they left her behind the next day.
"We all had a horrible time at Disneyland," Berlin said. "But it taught them that there's consequences in everything you do. Everything you do in life has consequences, there's consequences when you're 5, there's consequences when you're 40."
Berlin believes in building confidence and self esteem in children not through constant compliments but preparing them for the realities of a difficult world. She said she built confidence in her children by pushing them to accomplish things that were difficult, by having a plan and working hard to accomplish that plan.
As Sasha wrote, her parents created positive energy, pushed them to have drive, do better and be better because "they knew we were capable of it."
As a result, Berlin said her children are her best accomplishment.
"They're grounded, kind, caring, they have high integrity and they help people," Berlin said. "It was all done by teaching them what's right and what's wrong and setting good examples."
Since releasing the e-book on Amazon about a month ago, it has been doing well. She is working on getting the book published in print.
Berlin said she feels like she may have another book in her, this one on relationships.
"I think nobody courts anymore," Berlin said. "It's so sad."
Yana's rules on dating are just as strict — as her son knows well, it's never OK for a woman to pay.
As Stephanie is about to have her first child, Berlin is looking forward to being a grandmother. And Stephanie is looking forward to passing along what her mother taught her.
"My mom is an incredible woman," wrote Stephanie. "If you proactively apply just some of these tenets to your children and family, it will change your life. It won't be easy but it will positively evolve your relationships and bring a new level of respect and friendship between you and your spouse, your children and even your own parents."
Berlin's book, "Life is a Blender," is available at amazon.com.
---