Carmel Valley author's new book hits NY Times Best Sellers list
By Kathy Day
Scratch "Get on the New York Times Best Sellers" list from Brian Souza's bucket list.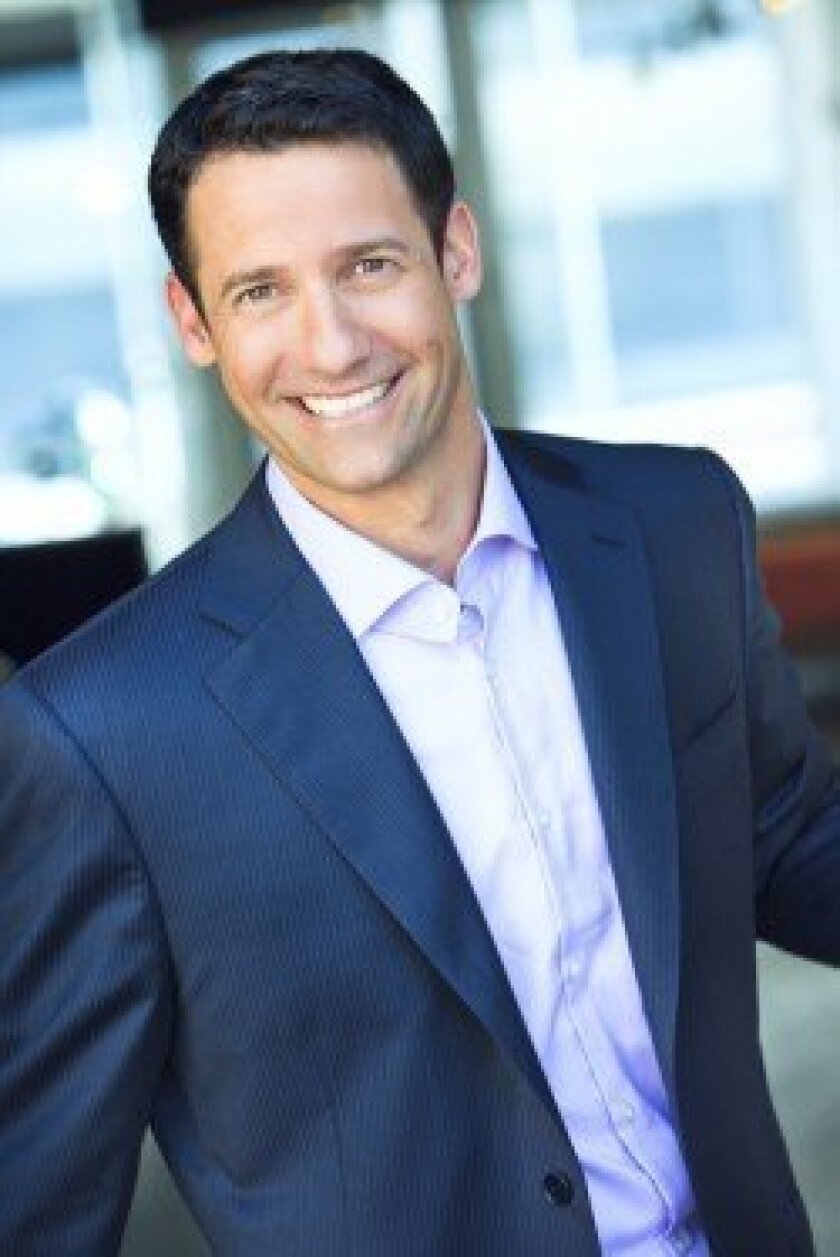 That's because the Carmel Valley resident's new book, "The Weekly Coaching Conversation," made the list for "Print/Advice, How To and Miscellaneous" works on Nov. 4.
The subtitle calls it "A business fable about taking your game and your team to the next level." With an old-school football coach taking on a young, hard-charging sales manager over beers in a dive bar, the book revolves around the philosophy that "the secret is all about the approach. Stop acting like a manager and start acting like a coach." It even utilizes chalkboard charts to get the message across.
It's the second book for Souza, a San Diego State graduate, who went to work for Netscape in the early days and was among those hit in its first round of layoffs. He worked for several other Silicon Valley companies before quitting his job and heading off on a three-month sabbatical with his wife, Claudia, to find out what he was supposed to do with his life.
After five promotions in four years, he said he had discovered he was "climbing the ladder of success but leaning against the wrong building … I had all the trappings of success, but I was not fulfilled."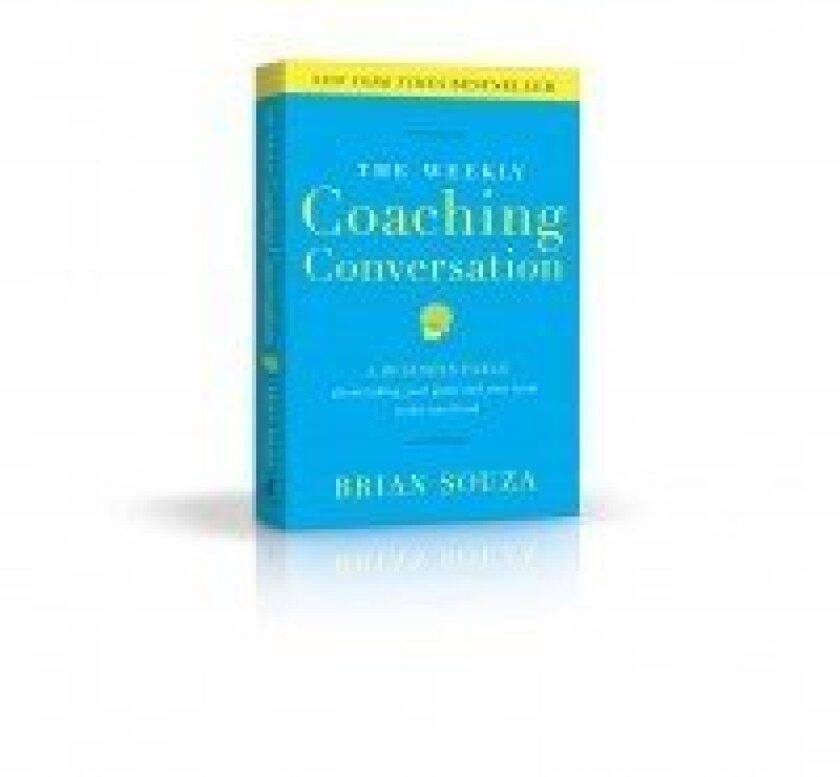 With that in mind, he and Claudia, who worked for Yahoo at the time, set off on a world tour with tickets to start their journey in Lisbon, Portugal, and another set for a return flight from Istanbul, Turkey.
When he got back, he said, he had learned enough about himself to write that first book, "Become Who You Were Born To Be." He also founded GetListed and Paragon Holdings, but then realized he had something to say and began speaking and consulting on sales productivity issues.
He also set about researching what it takes to be a good manager. What he thought would be a six- to-12-month project turned into four and a half years. In the process, he discovered the "weak link in the chain of the race for front-line managers" – that they don't know how to coach employees.
Souza said it was his mentor Ken Blanchard, an authority in leadership training and author who became known for his "One Minute Manager" approach, who got him moving in the direction the new book took.
"I was explaining my findings and he said, 'Write a fable.'"
The concept of a short, quick-read book was new to him so he began mulling over the idea. One morning shortly after, he was up at 4:30 a.m. and started writing "Act 1."
That proved to be fortuitous — and a foreshadowing of what was to come in the "Coaching Conversation." This week they are beginning work on a training film so Act 1 is now Scene 1.
Noting that he wanted to book to be engaging, funny and entertaining, Souza wrote it as if he was having a conversation with himself 15 years ago when he was that ladder-climbing sales manager who "was failing as a leader."
"The irony is that if I'd had this book and training, I never would have quit," he said. "It was not the job I hated."
Although he never aspired to be a writer – and didn't like writing – he calls himself a communicator who "loves research, communicating and helping people."
He got the bug to research what world class leaders do right when he was watching an old television show on NFL coaches and the "coaching tree."
"Most great coaches are descended from the same line," he said, noting that the show focused on legendary Cleveland Browns coach Paul Brown who, with his background in education, was among the first to break down plays, analyze and teach his players about the workings of the game. "He brought the classroom onto the field."
Souza said the difference between a good manager and a weak one is "not their IQ or their vision. The fundamental difference is their approach. They act like a coach."
Most managers, he added, are pretty good at the process side – systems, controls and budget. What they're not good at is the "people side."
The book encourages managers to become professional coaches, fundamentally changing how they interact with their employees. As Souza writes in his "Closing Thoughts," "When a frontline manager can't 'command the huddle,' as Coach likes to say in the fable, the results manifest themselves in a number of ways."
Those include inconsistent performance, low morale, difficulty getting and keeping top talent, stalled initiatives, wasted time, energy and budget and "organizational productivity that is virtually paralyzed."
With the paperback edition finished and a hard cover edition set to come out in January that includes a section on his research, he's gearing up to launch a training program designed to take the message of the book – improving employee performance with weekly conversations — into companies around the world through his company ProductivityDrivers.
The research "underscores for me that this is bigger than the book. It's about making a difference," he said. "It is part of the process of becoming what I was meant to be."
When he's not sharing his message about improving productivity, he finds time to spend with Claudia, now a stay-at-home mom, and their daughters, Grace and Giselle, who he credits in the book "for reminding me what it's all about."
'The Weekly Coaching Conversation'
• By Brian Souza
• Available at local bookstores,
and
• Learn more about Brian at
---