Carmel Valley couple offers 'tools to succeed' in new book
By Diane Y. Welch
More than half of America's recent college graduates are either unemployed or working in a job that doesn't require a bachelor's degree, the Associated Press reported recently on data collected from the Census Bureau's Current Population Survey and recent statistics from the U.S. Department of Labor.
In response to these statistics Carmel Valley husband-and-wife team, Lauren Tanny and James Wood, have co-written "From Ramen to Riches: Finding a Job in Your 20s" [The Tannywood Group, Oct. 2012], an informative book that guides the reader through the maze of job searching while offering practical tips to get hired.
"We saw these unemployment figures and realized that one of the major problems is that we are not really taught how to job search effectively," said Lauren Tanny. "Jim and I decided that this was our contribution to helping the young people get back to work, although the book can be a useful guide for people at any age."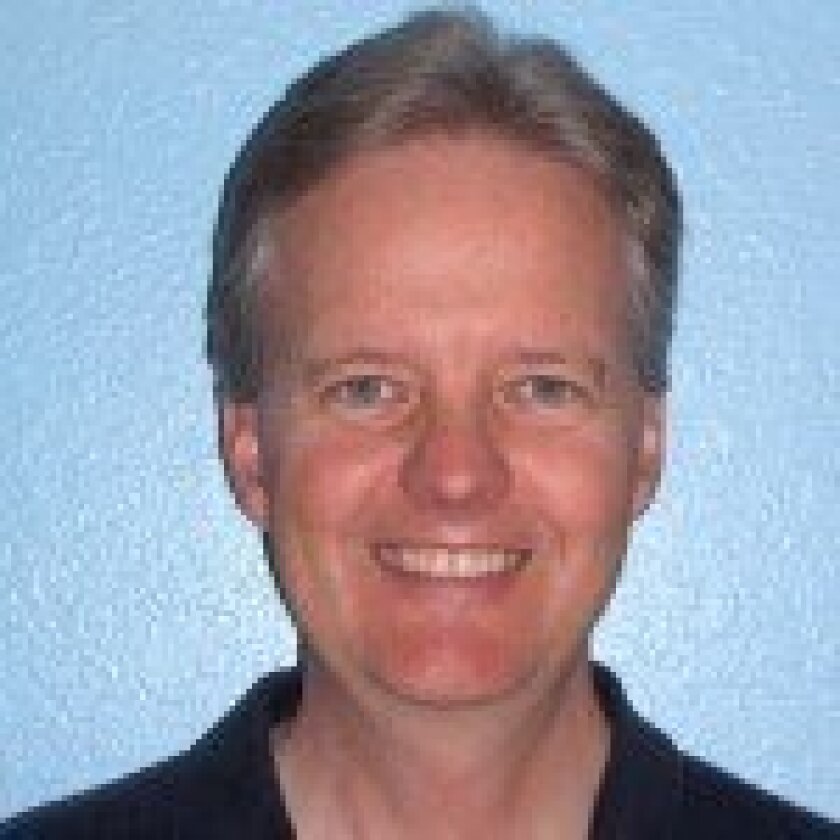 Tanny and Wood's book is designed like a road-map that leads the reader through five major sections: "The Big Picture, Getting your Act Together, Getting out There, Making it Happen, and Once you Accept." Within these sections the reader begins by creating a life vision and a career strategy. Self assessment is next and is a crucial step that is often overlooked, regardless of age, said Tanny.
"We all need to figure out 'what am I really good at and is it really marketable?'" Then practical advice on resume writing lays the foundation for the job search. "With these three things done then you can go out there and start networking, informational interviewing and come up with a target company list," Tanny explained.
Tips on how to sustain the energy and momentum of job searching are included along with humorous anecdotes that illustrate the pitfalls to avoid when landing an interview. "In this section we also include valuable advice from human resources professionals and headhunters about what they are looking for," said Tanny. The final section covers the negotiations of accepting a job and then how to succeed in those crucial first few months in the new position.
Founder and CEO of the Tanny Group Inc., an executive coaching service, Tanny said that there are plenty of employers who are saying that they can't find enough qualified candidates for specific jobs, particularly at the entry level. "So there are jobs out there. And even if there isn't an opening often if an employer meets someone who is on the ball and willing to work hard they can craft an internship that can then lead into a part-time job and then full-time," said Tanny. The employment process works both ways, she added.
Tanny, an MBA graduate from Stanford University, has had seven very radically different careers, all of which have been very useful in advising others about job searching, she said. Starting out in mergers, acquisitions and finance for insurance companies, Tanny then worked in wine marketing, followed by health care publishing.
From there she became the chief marketing officer for a consumer software company, then ran a dotcom, and later was as an executive coach for Vistage, a local company that organizes executive leadership groups. This led to her own executive consultancy service that she operates today. "I basically help people and companies grow," Tanny explained. "That's what gives me passion."
One of the biggest myths that job seekers face, no matter what the age, is that they think they can sit at home, apply on the internet for a job and get hired, Tanny remarked. "The truth is that this puts you in a reactive position and competing with everybody else out there. You basically have put yourself in with the sharks!"
Rather, job seekers should engage in a proactive search done the "old fashioned way", by face to face networking. "And be clear about what you want so that people can better help," Tanny advised.
"Finding a Job in Your 20s" is the second book in what is now the "Ramen to Riches" series. Wood, with a passion for personal finance, wrote the series' first book, "Building Wealth in Your 20s." The couple's collaboration on the second book was "delightful," said Tanny who provided most of the content while Wood primarily wrote and edited the manuscript.
"We really do see these books as our gift to help 20 somethings get by in the world and to not have to learn it the hard way. We're giving them the tools to succeed, it doesn't have to be as hard as it is feeling for people," said Tanny.
The book is now available both in hard copy and ebook from
For more information or to purchase both books go to
---