Carmel Valley couple's Seany Foundation builds hope, friendships at camps for kids with cancer
By Karen Billing
Amy and Mitchell Robins lived every parent's worst nightmare when they watched their son, Sean, wage a war against cancer, fighting it with everything he had.
When he died at age 22 in 2006, the Carmel Valley couple found a way for Sean's legacy to live on and continue to make a difference in the lives of children with cancer. Over the past seven years, they have raised more than $2 million, and this year ran Seany's Camp Reach for the Sky, a free summer camp for children with cancer and their siblings once run by the American Cancer Society.
With the Seany Foundation taking over the camps from ACS this year, 500 children in Southern California were able to have life-changing camp experiences this summer. Camp Reach for the Sky is a safe, fun place where they can escape from the stress of cancer and connect with other kids who understand what they're going through.
The Robinses were honored Sept. 17 at the Center for Wealth and Legacy's Inspiration Awards at the Sanford Consortium for Regenerative Medicine. They were just two of several philanthropic individuals honored for their positive impacts on the community.
"To me, we do what we need to do. I don't need to be thanked," said Amy. "We do it because we want to do it, for the right reasons. When my son was sick all those years, people would say, 'You're so brave, you're such a hero.' I wasn't a hero, and I wasn't brave. I was just doing what anyone else would have to do in that same situation. Child cancer is much more common than people want to believe, and we don't know why it happens — it's random.
"We think about him every single day of our lives. (The foundation) helps the emptiness just a little bit."
Added Mitchell, "Sean is behind everything we do."
Neither Amy nor Mitchell takes a salary from the foundation — Mitchell works as a CPA and Amy as a dental hygienist — but seven days a week, they are working for Seany.
Sean was the Robinses' middle child, an athletic 16-year-old student at Francis Parker School when he was diagnosed with a rare form of bone cancer called Ewing's sarcoma.
"He was pitching in a baseball game and then the next morning, he couldn't get out of bed," Mitchell said. "All of a sudden, the world collapsed."
Ewing's sarcoma is typically diagnosed between ages 10 and 20. It's more common in boys and usually shows no symptoms — the tumor grows until it impinges on something and causes pain. In Sean's case, it was on his tailbone.
Sean fought the cancer for seven years.
He had an 11-month remission that overlapped his senior year of high school — he played in the all-city baseball game, was named the homecoming king, was accepted to Northwestern University and played Daddy Warbucks in the school production of "Annie."
"He was singing and dancing. Nobody was more surprised than us," said Amy, who noted that his hair had finally grown back after his treatments, and he played the famously bald Warbucks character with hair.
Heartbreakingly for the Robinses, after this "glorious" period, the cancer came back. Sean never got to go to Northwestern — his bags were packed but he relapsed, the cancer in his lungs. He postponed Northwestern for a year and tried to go off to school again, but the cancer returned, this time in his brain.
The Robinses said the pain of bone cancer is "awful," and Sean was in constant therapies — eight different kinds of radiation, nine different chemotherapy protocols.
"He did everything and then more. He was just absolutely unwilling to call it quits, to give up. He wouldn't sign a 'do not resuscitate' order. He was just not going to die," Amy said.
"When he did die, we were still in the mode to battle on with him, and naturally the foundation was it. This was our way of battling on."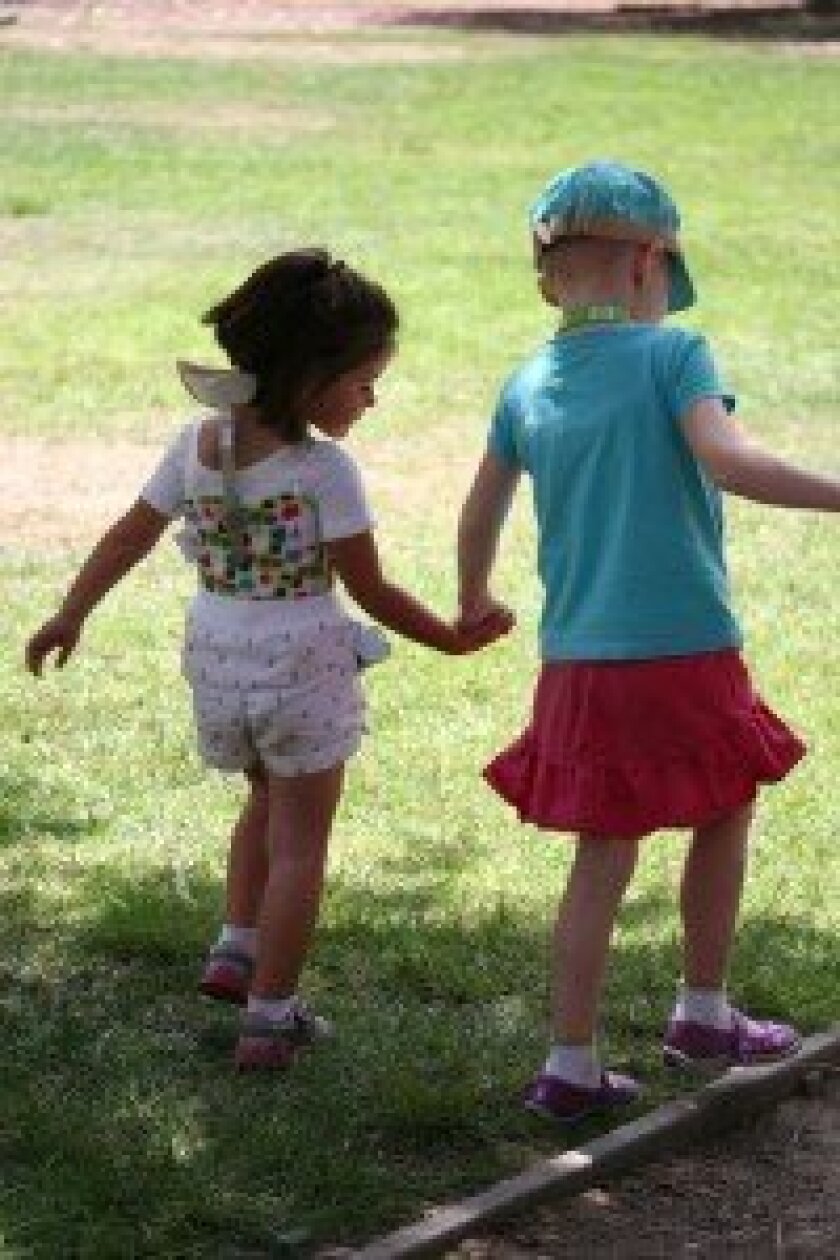 In 2005, Sean had an idea about starting a foundation and calling it Seany, wanting to help kids like him to keep up the good fight.
Sean spent a lot of time in bed and was always on his computer, researching his disease and connecting with young cancer patients around the world. He became frustrated that so many kids had cancer and nobody seemed to be doing anything about it. Funding is a challenge: 5 cents of every $1 of the federal cancer research budget goes to child cancer research, and 3 to 4 cents of every dollar donated to the American Cancer Society does.
"He didn't understand the injustice. All of these kids were suffering, and he thought, 'Why don't people know about this, and why don't they care?'" Mitchell said.
Mitchell said they held off on starting the foundation that year because Sean was still battling so hard and they didn't want him to be discouraged if they weren't raising the kind of money he envisioned.
If Sean could see now what the funds raised in his name have been able to do, he would surely be amazed.
The foundation funded The Seany Room, a teen lounge at Rady Children's Hospital; the Some of My Best Friends Are Bald glee club and performing arts program at Rady; the Art From the Heart showcase for children with cancer and their siblings; and the Rhythm of Hope music program at Children's Hospital Los Angeles and LAC+USC Medical Center.
The foundation also continues to push research, funding a clinical trials associate at Rady. The clinical trials fit the idea of helping kids now and improving their quality of life.
While much of the Seany Foundation's money went to pediatric cancer research fellows at UC San Diego, the Robinses were advised by a UC San Diego researcher to do something more tangible to help kids with cancer now — to help them live the best life they can.
About three weeks later, they heard that the American Cancer Society had notified child cancer patients that after 32 years, they were closing all 52 of their camps nationally.
Mitchell felt like this was Seany giving them a little nudge, and they flew to Berkeley to meet with the ACS.
"Within 20 minutes they loved us, and we loved the camps," he said.
The Seany Foundation was given six camps in Southern California, with ACS pledging to help support them for the next three years. This first summer was a huge, heartwarming success.
"We visited every camp, and there was not a dry eye," Mitchell said. "It was just inspiring."
The camps really do create lifetime friendships. Mitchell tells the story of one 12-year-old camper who was given four weeks to live — and wanted to spend one week at camp.
"This week is way more than a week to these kids," Amy said, noting that many former campers, cancer survivors, return as counselors. "Camp lasts all year. They love each other with a passion, and they're given a huge support group."
Campers are given time to feel normal, be independent and make friends with peers who are going through a similar battle. Counselor Sandi Ramos, a former camper, said her first time at camp she was a self-conscious middle-schooler who had lost her hair and had a terrible limp.
"That year I met several campers who also had a limp, some who had less hair or even none at all. For the first time in a year from being diagnosed, I felt an overwhelming sense of belonging," Sandi said. "The spirit of my late friends continues to live on through the camp. Each year I see the fighting spirit shine brightly."
Another camper, Hailey Johnson, said, "I am not embarrassed of my big scars or my thin hair or anything else that is related to my cancer. I am proud of them and I am proud to be here."
In one video on the Seany Foundation's Facebook page, kidney cancer patient Hannah Higgins, 5, shows her calendar with the days crossed out until she gets to go to Seany's Camp Reach for the Sky.
"If you have cancer, don't worry, because I am brave and you can be brave also," she says on the video, which she asked her parents to record as a "commercial" for other child patients.
Days later at camp, she was singing songs from "Frozen" with a fellow camper, swinging their arms and holding hands.
The foundation now runs three kinds of Seany's Camp Reach for the Sky, all completely free: a weeklong overnight camp for children with cancer, ages 8 to 18; a weeklong camp for siblings of cancer patients, ages 8 to 18; and a day camp for kids with cancer and their siblings, ages 4 through 10.
"The goal in the next three years is to get up to 1,000 kids," Mitchell said.
Running the camps is a great deal of work — finding camp time, extensive background checks for all staff, finding staffers who truly care and take into account the incredibly special needs of their campers.
"It's definitely a lot of work, but it's very rewarding," said Mitchell. "I can't think of a better legacy for Seany."
It costs about $570 per child to go to camp, and The Seany Foundation relies on four fundraisers: Seany's Happy Camper 5K (Jan. 31, 2015), the Swinging for Seany golf tournament (June 22, 2015), the Barona Bash, and the foundation's biggest event, its yearly gala.
This year's "Everything Is Possible Celebration" will be held Saturday, Oct. 18, at the Del Mar Country Club. This year's theme is, fittingly, "Camp," and guests will enjoy a sit-down dinner, live and silent auctions, and entertainment.
Everything raised from the gala goes directly toward making a wonderful time for children at camp.
Yes, the recognition and awards are nice, but the Robinses do what they do because of that camp, because of those smiles on the children's faces and the hope they are able to bring. And they do what they do for Seany so that there may one day be a cure. "Because nobody should go through what Sean went through," Mitchell said.
For tickets to the Everything is Possible Celebration Gala or information on the foundation, visit
.
---