Carmel Valley junior to compete at U.S. National Biology and North American Computational Linguistics Olympiads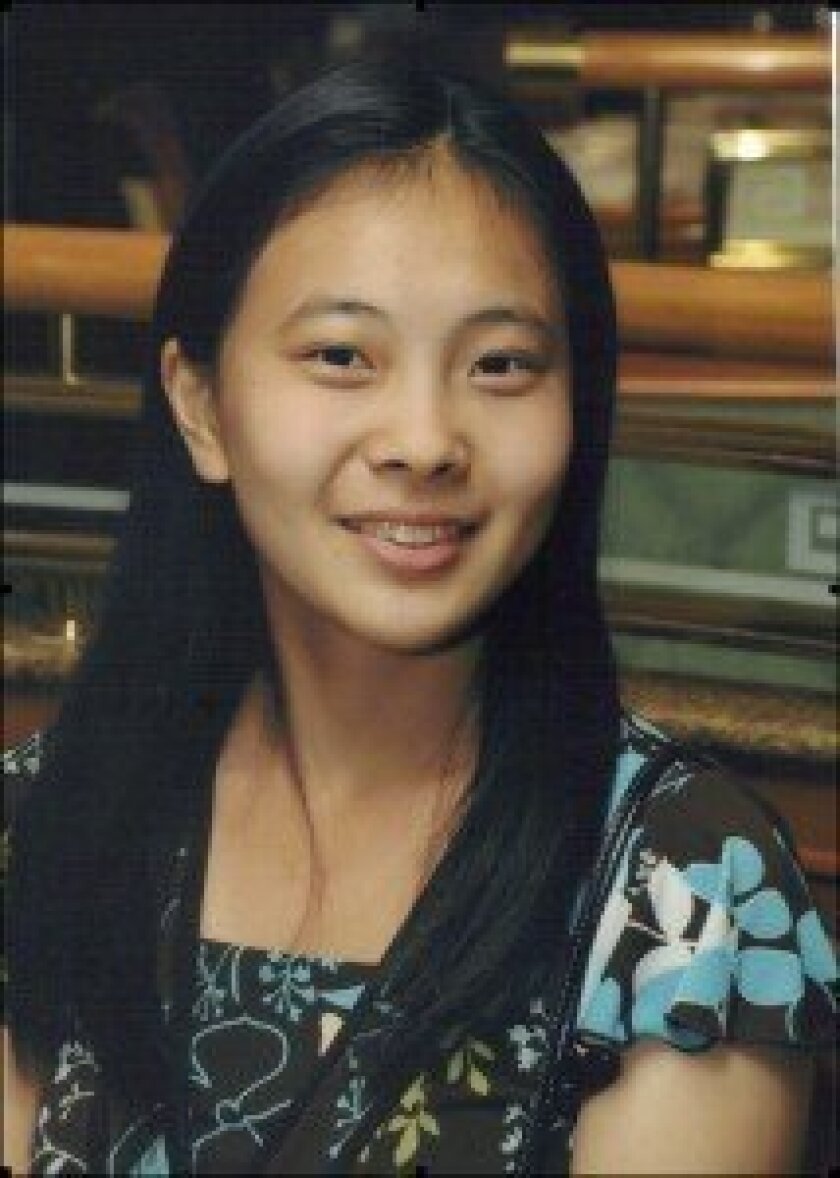 Canyon Crest Academy junior Catherine Wu has qualified as one of 20 students nationwide for the U.S. National Biology Olympiad (USABO). Catherine won the opportunity to attend the Biology Olympiad Camp on June 2 at Purdue University, West Lafayette, Ind., with a chance to be selected for the International Biology Olympiad to be held in Bern, Switzerland this summer.
"This year, over 10,000 students registered for the USABO. Her stellar performance in the Olympiad has identified her as a talented scholar and placed her among the best of U.S. biology students" said Dr. Joann Pasquale DiGennaro, president of the Center for Excellence in Education.
Catherine is also a finalist in the North American Computational Linguistics Olympiad Competition, and a USA Team alternate for the International Computational Linguistics Olympiad, which will be held in Manchester, England, in July.
Catherine is a good problem-solver and likes to be challenged. To most Americans, linguistics is a foreign word, according to Dr. Lori Levin, research professor at Carnegie Mellon University and general co-chair of the newly instituted North American Computational Linguistics Olympiad. "Linguistics is the science of language. Computational linguistics is the study of language using computational tools. Though not yet widely known to the general public, it is a rapidly emerging field with applications in such areas as computer search techniques, machine translation and artificial intelligence."
In addition, Catherine has qualified for the USA Mathematics Olympiad (USAMO). USA Mathematics Olympiad is a prestigious event. Only about 500 students from hundreds of thousands of American Invitational Mathematics Examination participants take the USAMO.
The USAMO is an extensive essay/proof examination. It provides a means of identifying and encouraging the most creative secondary mathematics students in the country. It serves to indicate the talent of those who may become leaders in the mathematics science of the next generation.
Catherine has always shown interest in a broad range of subjects. She is participating in Speech and Debate, Academic Team and Quiz Bowl Team. Her passion for science led her to compete in the Science Olympiad starting in seventh grade at Carmel Valley Middle School. In the State Science Olympiad held earlier this month, Catherine won 1st place in the Forestry division, and 2nd place in Designer Gene and Experimental Design, respectively.
She has worked at the Salk Institute since last summer on a basic research project, trying to identifying the gene to cure breast cancer. In addition, she also tutors and help out her friends and fellow students. During her free time, she likes to read, hang out with friends and plays cards.
Catherine said she is very grateful for what her high school, Canyon Crest Academy, and all her teachers have done for her during the past three years. "Without their excellent teaching, mentoring and providing such a good learning environment, I would not have [accomplished my achievements]."
---