Carmel Valley Middle School Drama presents 'A Midsummer Night's Dream'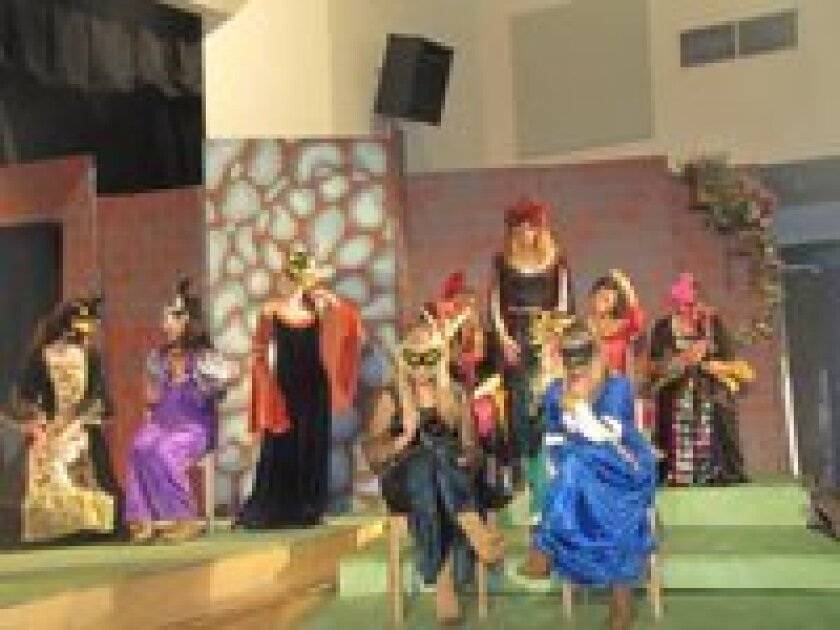 By Susan Farese
midsummer1Carmel Valley Middle School Drama Department Director/Teacher Katrina Peterson directed William Shakespeare's "A Midsummer Night's Dream" May 16-19. Nearly 50 proud 7th and 8th grade actors and crew presented the full-length, five act "Steampunk" production to eager audiences at the school's Performing Arts Center.
Featured cast included Kenan Bouzida as Lysander, Michaela Allen as Hermia, Margaux Paul as Helena, Jacob Surovsky as Demetrius, Wyatt Whitman as Theseus, Miranda Lee as Hippolyta, Lauren Bitter as Titania, Nick Zimmer as Puck,
midsummer2Arshia Rostami as Oberon, Yarden Abed as Bottom and Ginger Gramson as Mistress Quince. The ensemble included fairies of the night, royal attendants, Oberon's attendants, pirates, tavern maids and tavern guests. Mysterious Fairies of the night performed modern dances and actors dazzled with stage combat.
Photos by Marlo Surovsky
---