Carmel Valley mom heads growing full-service microbiology laboratory
By Kristina Houck
Kim Lim saw the need for a company in San Diego that offered a variety of laboratory services. Although she was a new single parent and the country was in the midst of a recession, the Carmel Valley woman decided to fill that need by founding Ultimate Labs in 2008.
The full-service microbiology laboratory provides environmental monitoring, microbial water and food testing to the pharmaceutical, biotechnology, medical device and food industries.
"It was extremely difficult," said founder and CEO Lim, who has lived in the community for about 15 years. "There wasn't a lot of funding or outside help with the banking industry, so we really bootstrapped it. It's really my own personal investment."
Ultimate Labs opened its doors with four employees and 10 clients. It has since grown to nearly 20 staff members and more than 200 clients across the United States.
The company, which was recently named one of the "Best Places to Work" by the San Diego Business Journal, offers the latest laboratory technology. In fact, it recently acquired the Vitek Mass Spec system to provide clients with the most rapid mass spectrometry method available to detect microbial pathogens in food and pharmaceutical production. Ultimate Labs is one of only two laboratories with the equipment, with the other on the East Coast.
"We're always striving to be more innovative and be problem solvers rather than just a testing service, so I think that is why we've grown so much," Lim said. "We're really looking for solutions for our clients as opposed to just doing cookie-cutter testing."
Before founding Ultimate Labs, Lim worked as an engineering consultant in the biotech industry for more than a decade. Originally from Boston, she came to San Diego as a traveling consultant.
Shortly after the birth of her son, Lim divorced. She once again became a consultant before she decided to launch her own business. She also adopted her second son.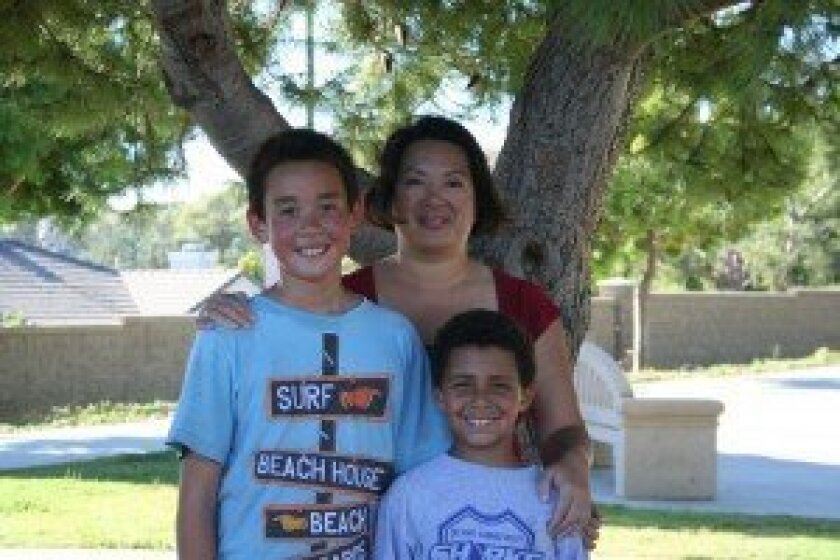 "I've always been interested in biotech, and I really wanted to help people," said Lim, who received a bachelor's in bioengineering from the University of Pennsylvania, a master's in operations management from Columbia University, and a master's in education and teaching from the University of Phoenix. "I am also an engineer by nature. I like solving problems and I like fixing things. I just happened to marry the two things that I love the most together."
When she isn't working, Lim enjoys spending time with her sons, 10-year-old Simon and 7-year-old Sam. She is also involved in Engineers Without Borders and owns Global Goodie, a nonprofit organization that sells baby clothes and donates the funds to orphanages around the world.
Lim hopes to continue to grow her business and test for even more industries.
"I enjoy that my job is constantly changing, and that I'm helping somebody somewhere get the medicine or the medical device they need," Lim said.
Ultimate Labs is located at 5940 Pacific Mesa Court, Suite 209, San Diego. For more information about Ultimate Labs, visit www.ultimatelabsinc.com.
Note: Business spotlights are developed through this newspaper's advertising department in support of our advertisers.
---