Carmel Valley native heading to 2012 Olympics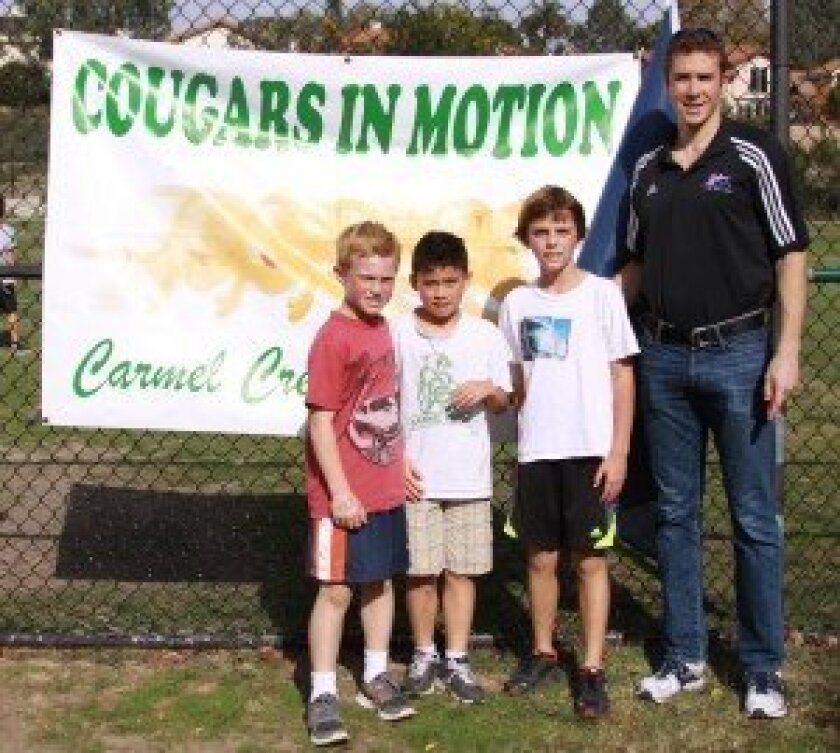 Soren Thompson, a graduate of Torrey Pines High School, recently secured his place on the U.S. Olympic team as one of the men's epee fencers. There are a maximum of two men's epee positions on the U.S. Men's Olympic Fencing Team.
Thompson locked his qualification for the team earlier this month at the Tallinn World Cup. His recent success, coupled with his extensive international experience – he is currently ranked #10 in the world – make Thompson a serious medal contender at the 2012 London Olympics.
"It's a great feeling to achieve such a major personal goal by qualifying for the 2012 Olympic Team," said Thompson. "I'm really pleased with the progress I've made during my comeback from injury and being off of the international circuit for almost three years. Now the real work starts as I and the rest of the U.S. Team get ready for an even bigger goal – winning in London this summer."
Thompson will be presenting a free workshop for epee, foil and sabre students at Team Touché Fencing on Wed., March 28, from 6 – 7:30 p.m. Thompson will present his favorite handwork drills, talk about top fencing strategies, and answer questions about training for and competing on the Olympic level. Team Touché Fencing is located at 10373 Roselle Street in Sorrento Valley. For more information on the seminar or to interview Thompson while he is in San Diego, please contact Brendan Lee at brendan@teamtouche.com or by dialing (858) 622-9696.
Thompson grew up in San Diego competing in many of the sports Southern California is known for, including swimming, sailing and basketball, but dedicated himself to fencing after taking a recreational class for kids when he was 7 years old. Within two years he had outgrown youth classes, so he trained with local adults. By the age of 12, Thompson was training in Los Angeles with the best coaches and fencers in Southern California.
After graduating from Torrey Pines High School with a 4.5 GPA, Thompson became one of the most decorated fencers at Princeton University. He was the 2001 NCAA Champion, 2002 NCAA Silver Medalist and 2005 NCAA Bronze Medalist, among other awards and recognitions, and represented the University at the 1999 and 2005 World University Games.
In 2003, Thompson qualified for the Athens Olympics and set a U.S. record by finishing 8th in the 2003 World Championships in Havana, Cuba. At the 2004 Olympics, Thompson shocked the world by eliminating the #1 ranked international fencer and gold medal favorite, and finished 7th place individually with the U.S. team finishing in 6th place.
After an agonizing injury in 2007, just weeks before the first qualifier for the Beijing Olympics, Thompson's ranking slipped to #35 and he thought he might never compete at the highest level again. Happily, Thompson never gave up believing in himself and his dream of Olympic gold, silver or bronze and he shares his passion for fencing and indomitable spirit with young fencers, at life-long friend Tedd Padgitt's Team Touché Fencing.
"I've been immensely fortunate during my 24-year career as a fencer to have many supportive mentors and coaches. I always get excited when I get a chance to fill that role for young athletes because experience plays such a major role in the sport of fencing," said Thompson. "Hopefully something I demonstrate or say will help each student reach his or her potential and enjoy fencing that much more."
As San Diego's premier fencing club, with more than 150 active members, Team Touché helps refine free-swinging students into deft deflectors and Z-carving virtuosos while providing a fun and engaging fitness activity. Fencing has long been used to improve reaction time, dexterity, grace, and chopstick wielding while strengthening muscles and developing speed.
---