Carmel Valley Pharmacy opens at Carmel Country Plaza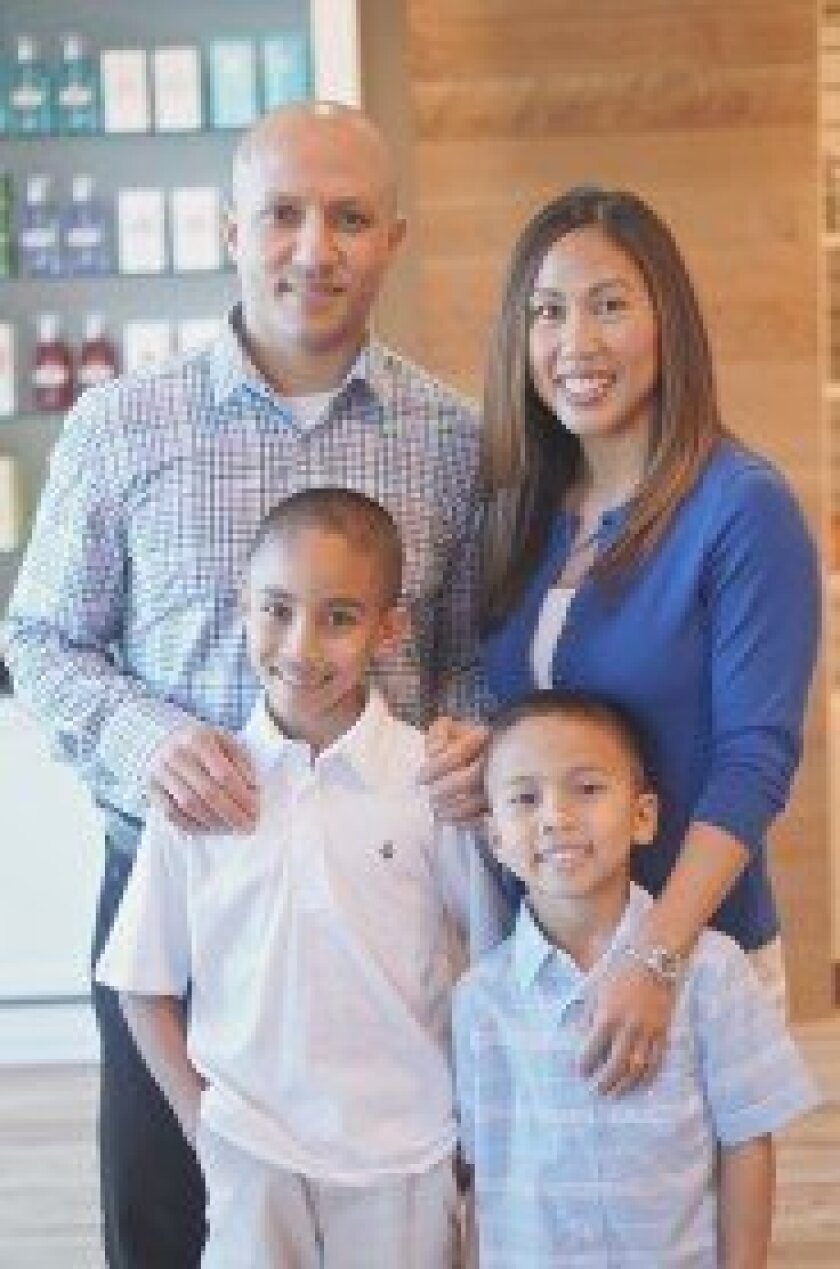 By Karen Billing
Carmel Valley has its own independent pharmacy as Carmel Valley Pharmacy opened its doors at Carmel Country Plaza in late December. Owned by Carmel Valley resident and pharmacist Tarek El-Ansary, the unique business promises prescriptions will be filled in less than 10 minutes.
"We understand your time is valuable," El-Ansary said.
The pharmacy offers specialized services such as local delivery and custom prescription-compounding. The staff can prepare medications free of lactose, dyes, sugar or gluten, or specialize a medicine for dosage or strength. Veterinary medications can be made into a gel for easier applications on a pet or for kids who don't like medicine they can incorporate the medicine into tasty lollipops.
Besides Carmel Valley Pharmacy's specialized offerings, El-Ansary said he hopes what helps them stand out is their customer service. He takes the time to get to know his customers and develop a personal relationship with them.
El-Ansary has been a pharmacist for 15 years and owns two pharmacies with a business partner in Northern California, as well as one in La Mesa with his wife Mercy.
"I wanted to be a pharmacist because I had a knack for understanding the body's physiology and how medicine worked in the body," El-Ansary said. "I also had a knack for explaining it to people, I know how to communicate and I love to interact with customers."
For eight years, El-Ansary worked in chain pharmacies and saw firsthand the frustrations people can have.
"It's not always a pleasant experience," El-Ansary said "People sometimes compare it to going to the DMV (Department of Motor Vehicles)."
Purchasing his La Mesa pharmacy seven and a half years ago, he wanted to create a place where the patients' best interests always came first and to have the ability to truly provide quality care.
"I knew what the complaints are and how to prevent those problems and create an environment where we take great care of people and are friendly, and proactively find ways to prevent all of the issues that can occur in the world of pharmacy. Because of that, we deal with compliments instead of complaints," El-Ansary said.
He hopes to have that same kind of environment in Carmel Valley.
When issues arise, such as with insurance, El-Ansary said he works to solve the problem so it's never put on the customer. He will talk to customers about their options and then make sure he gets them what they need.
Customers will also have access to an online profile and account where all of their medication information will be available and they can process refill requests.
The El-Ansarys have lived in Carmel Valley for four years and have met local families through their children's school and sports activities. Once people found out he owned a pharmacy they would beg him to open one up in Carmel Valley.
Location was always a question but when JW Tumbles closed at the Carmel Country Plaza location, El-Ansary began the long process of taking over the space and completely remodeling it with help from Dowling Construction, architect Danette Ferreti and their neighbor, Laura Randolph, an interior designer.
Inside, the pharmacy pairs rich wood floors and homey butter cream and blue walls.
The white shelves are stocked with basic necessities and first-aid needs, as well as all kinds of fun items, such as designer soaps and lotions, beach bags and sun hats, and a wall full of greeting cards under lettering that reads "Our Community, Our Pharmacy."
"I couldn't be happier with how it turned out," El-Ansary said.
Carmel Valley Pharmacy will hold a grand opening celebration on Saturday, Feb. 1, from 10 a.m. to 2 p.m. The event will include a raffle for items such as a Kindle Fire and gift baskets. The first 100 people to arrive will receive a re-usable tote bag filled with pharmacy gifts.
For more information, visit CarmelValleyPharmacy.com. Carmel Valley Pharmacy is located in the Carmel Country Plaza at 12750 Carmel Country Rd., Suite A101, San Diego, CA 92130; Phone: 858-481-4990.
---