Carmel Valley resident named new Chief of Staff at Scripps Memorial Hospital La Jolla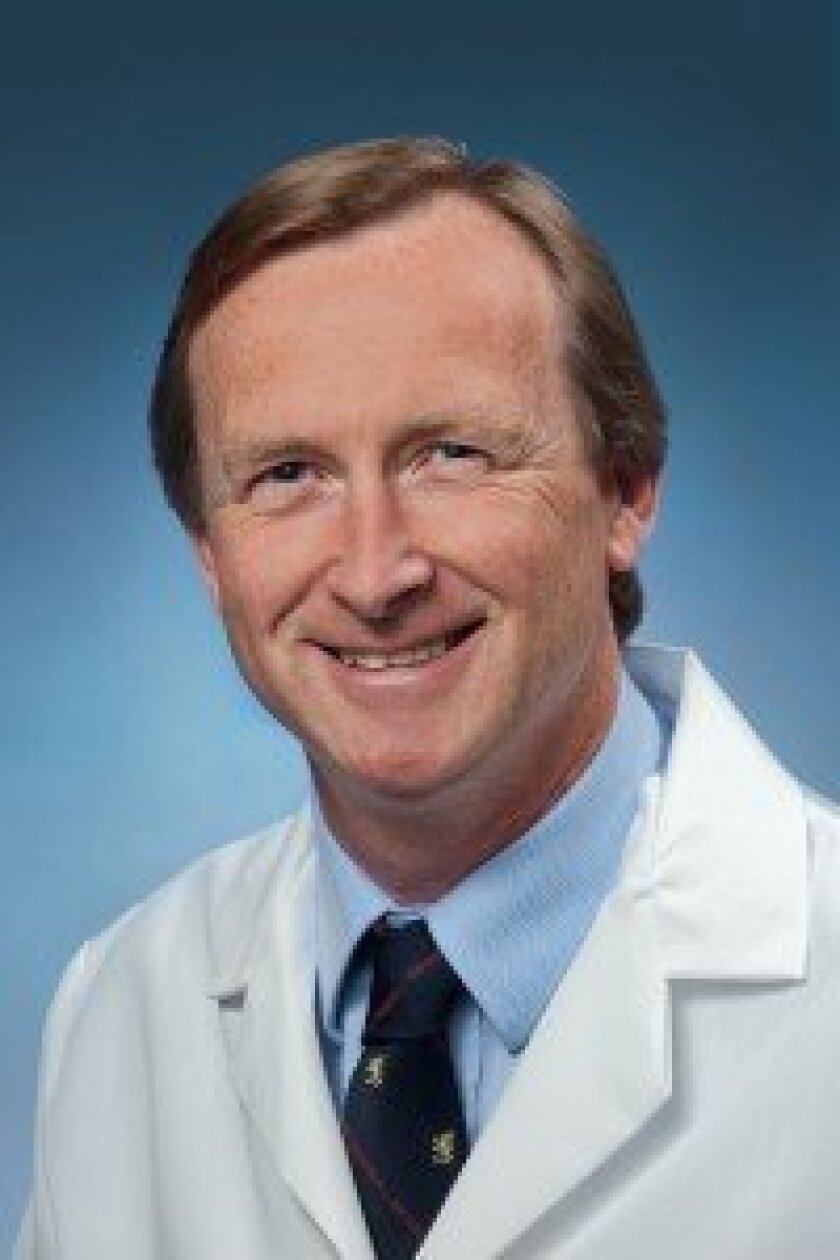 The physicians at Scripps Memorial Hospital La Jolla have elected M. Jonathan Worsey, M.D., as the new chief of staff of the 318-bed facility. Worsey took over as head of the 900-member physician team on Jan. 1.
During his two-year term, Worsey will serve as medical staff liaison to Scripps Memorial Hospital La Jolla's administrative staff and Scripps Health's board of directors. Worsey will play a key role in driving continuous quality improvement in the delivery of health care services to the more than 125,000 patients cared for annually at the hospital.
"Dr. Worsey brings to this position strong leadership and sound judgment, and has been a passionate supporter of Scripps La Jolla through the years," said Gary G. Fybel, the hospital's chief executive. "He will continue to be a central figure in the hospital's future growth and pursuit of world-class status."
As chief of staff, Worsey plans to continue working on the numerous patient care enhancement and physician communication initiatives that were started by outgoing Chief of Staff Shawn Evans, M.D., during his two-year tenure. He will also provide medical staff input into the major expansion and renovation projects under way on the hospital's campus, including the Prebys Cardiovascular Institute, which is scheduled to open for patient care in 2015.
"It is a great honor to be chosen to lead the world class medical staff that we have here at Scripps Memorial Hospital La Jolla and to follow in the footsteps of the Dr. Evans and the other distinguished chiefs of staff that preceded him," said Worsey. "The changes and challenges facing health care providers, both physicians and hospitals, are perhaps greater now than at any time in a generation. I am looking forward to representing the medical staff in their continued collaboration with Scripps leadership to adapt to and thrive in this new environment so we can continue to provide the best medical care to our patients."
Worsey has been a member of the medical staff at Scripps Memorial Hospital La Jolla since 1999 and has held numerous medical staff leadership positions, including chief of surgery.
He received his undergraduate degree from the University of Cambridge and his medical degree from St. Thomas' Hospital, London, England. He served his internship specializing in surgery at St. Thomas Hospital, completed a surgical residency at the University of Pittsburgh, and received additional colon and rectal training at the Cleveland Clinic Foundation. He is certified by the American Board of Surgery and the American Board of Colon & Rectal Surgery.
Worsey's interests include all aspects of colon and rectal surgery, but he has a particular interest and much experience in Crohn's Disease, ulcerative colitis, rectal cancer and laparoscopic colon and rectal surgery. He presented and published many papers during his training and has written several chapters on intestinal surgery in major surgical textbooks. He is actively involved with the teaching of gastrointestinal fellows at Scripps Green Hospital.
Born and raised in South Wales, Worsey was the first in his family to attend college. He and his wife currently reside in Carmel Valley with their three children. His interests outside medicine include travel and participation in a variety of sports. Look for a profile of Worsey in an upcoming issue of this newspaper.
More information can be found at www.scripps.org.
---