Carmel Valley resident Sara Katz honored with Otto Bos Lifetime Achievement Award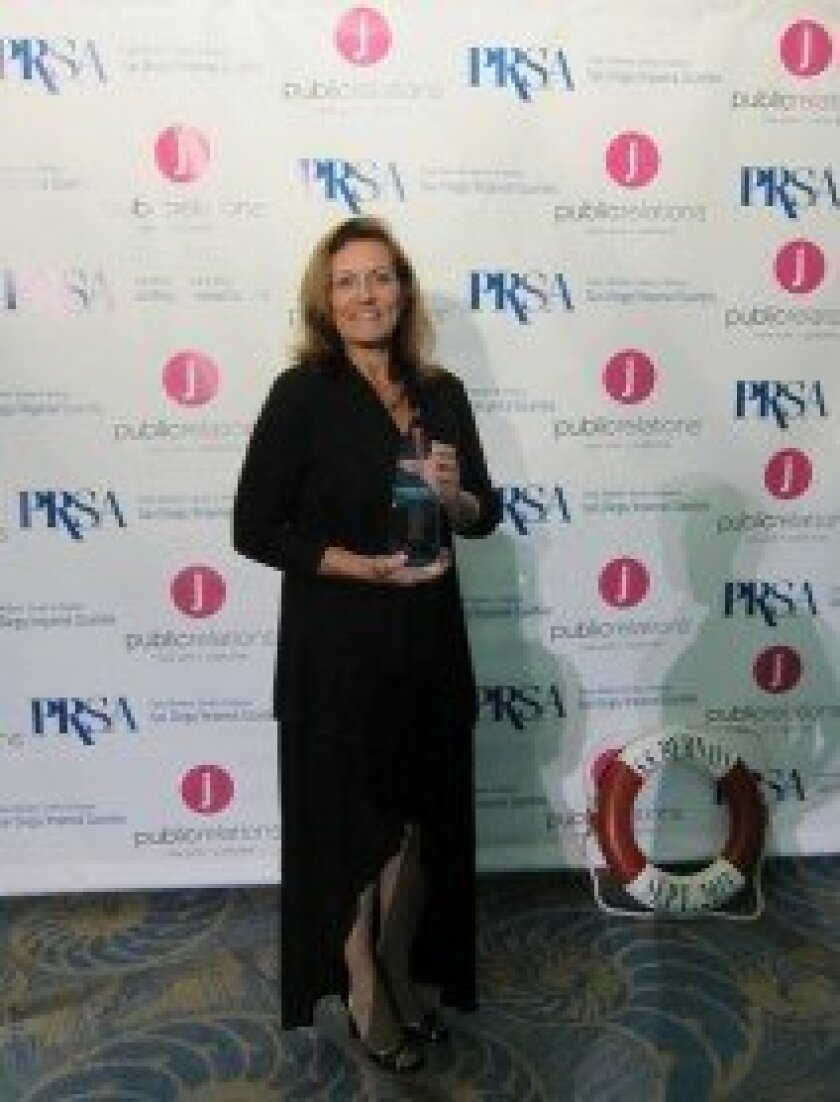 When San Diego's public relations community came together recently to celebrate its best and brightest, Carmel Valley resident Sara Katz was honored for a lifetime of professional excellence and service to others in her industry.
In presenting the 2013 Otto Bos Lifetime Achievement Award to Katz, the San Diego/Imperial Counties chapter of the Public Relations Society of America (PRSA) recognized her for "continually setting high standards and leading the way for other public relations professionals."
The Otto Bos Lifetime Achievement Award was named for the late reporter and political writer who became press secretary and key strategist for Pete Wilson's successful campaigns for California governor and senator. Bos passed away in June 1991 and was honored posthumously the following year with the award that bears his name. Katz had the honor of working with Bos when she, too, served on the staff of former California Governor Pete Wilson.
After working with Governor Wilson and former San Diego Mayor Susan Golding, Katz ventured out on her own, founding Katz & Associates in 1986. The firm has grown to become a nationally recognized public affairs powerhouse, specializing in issues-based communication programs for public and private sector clients.
During her 30 years of public affairs work, Katz has launched public outreach and involvement programs for major public works projects, social awareness programs, and controversial public policy issues. Her experience ranges from issues management, coalition building, and facilitation to strategic planning, media strategy, and crisis management. The firm has more than 40 staff members strategically located across the nation, and has handled assignments in Guam, Japan, Canada, Iraq, Italy, Bahamas and Australia.
Katz has two children in Carmel Valley schools: daughter Alena, 12, at Carmel Valley Middle School, and son Justen, 15, at Canyon Crest Academy.
Katz was honored with the Otto Bos Lifetime Achievement Award on September 25, 2013 during the annual PRSA Edward L. Bernays Market of Excellence Awards ceremony.
---