Carmel Valley student Eric Chen one of 40 Intel Science Talent Search finalists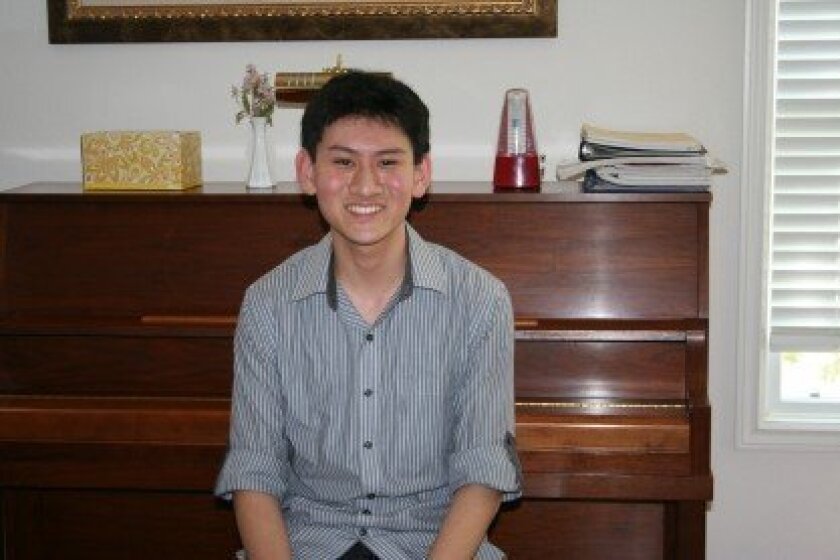 Canyon Crest Academy student Eric Chen was recently named one of 40 high school senior finalists in the Intel Science Talent Search 2014. Eric and the other finalists, representative of America's brightest young innovators, will gather in Washington, DC, in March to compete for $630,000 in awards, with the first-place winner receiving $100,000 from the Intel Foundation.
Eric was also the grand prize winner of both the Google Science Fair and the Siemens Competition in Math, Science and Technology.
The Intel Science Talent Search encourages students to tackle challenging scientific questions and develop skills to help solve some of the world's greatest challenges. Entrants are judged on the creativity and originality of their science research projects, as well as their leadership both inside and outside the classroom.
Eric's research project was computer-aided discovery of novel influenza endonuclease inhibitors to combat a flu pandemic.
"We celebrate these 40 students because their contributions to the world of science will help solve some of our most pressing challenges," said Wendy Hawkins, the executive director of the Intel Foundation in a press release.
Locals will be able to hear from Eric during a special presentation on Canyon Crest Academy's Quest STEM (Science, Technology, Engineering and Math) program on Tuesday, Feb. 25, in the Proscenium Theater. The event, hosted by the CCA Foundation, will feature keynote speaker Suara Naderi, a Qualcomm career development specialist, robotics demonstrations, and presentations from Eric and CCA student Catherine Wu, who was the gold medal winner of the 24th Biology International Olympiad.
The event begins at 6 p.m. For more information, visit cc.sduhsd.net.
---