Carmel Valley student raises $400 for Philippines typhoon relief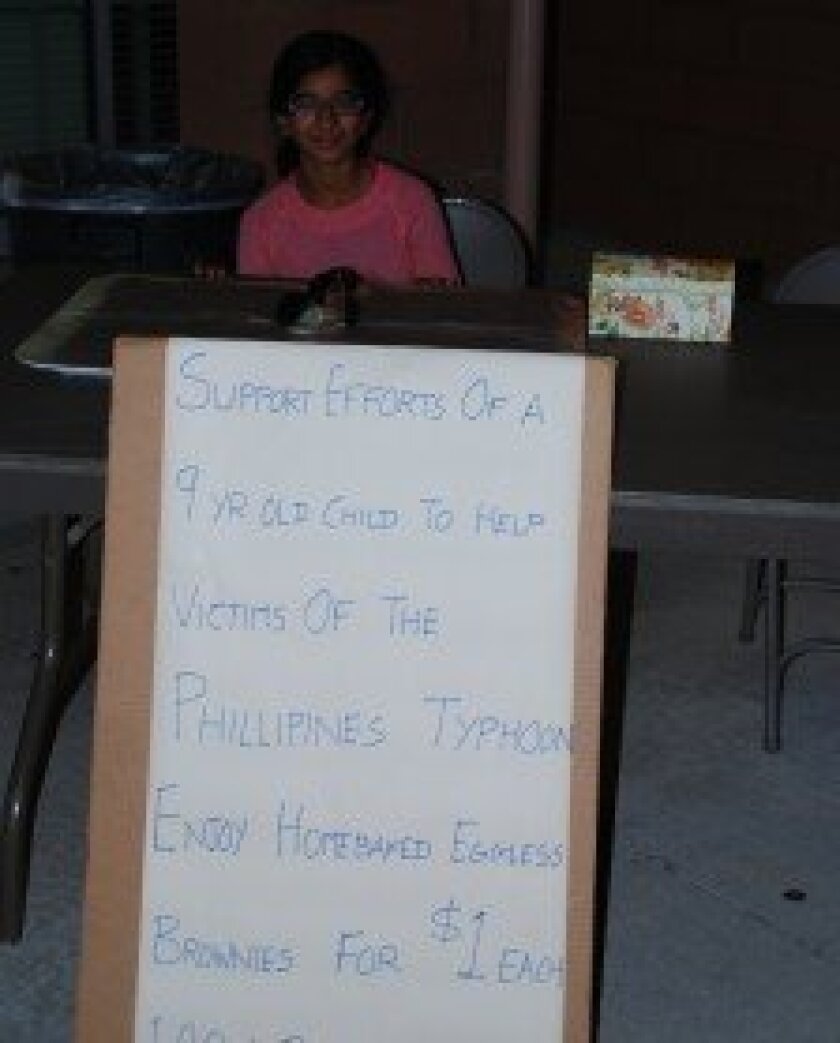 Arshvi Shah (above), a fourth-grader at Solana Highlands Elementary School baked brownies
—
lots of them
—
to raise $400 for Philippines typhoon relief.
She was riding to school when she heard the news on the radio about the devastating effects of the typhoon on millions of people. She was quite moved by what she heard.
At school that day, she spoke to then-Principal Jerry Jones and expressed a desire to help the victims. She also spoke to the counselor Susanna Romero Reiss. Both of them were very encouraging and proud to see a student demonstrate the values that the school works so hard to teach. They brainstormed some ideas, and Arshvi decided on a bake sale. She emailed family, friends and neighbors and asked for their fundraising support. She received a great response. She helped bake delicious vegan brownies and delivered the orders she had received.
On Dec. 6, 2013, a cultural event was held at CCA by an organization that her parents are involved with. She decided to take her bake sale there, selling 100 brownies for $1 each. In all, her bake sale totaled $200. She donated the money to UNICEF. The company that her dad works for, Qualcomm, matched the donation, growing the total to $400. Arshvi is really happy to have been able to transform her noble thought into positive action. She hopes that a lot of children in Philippines will benefit from her effort.
---