Carmel Valley students lead service projects in Latin America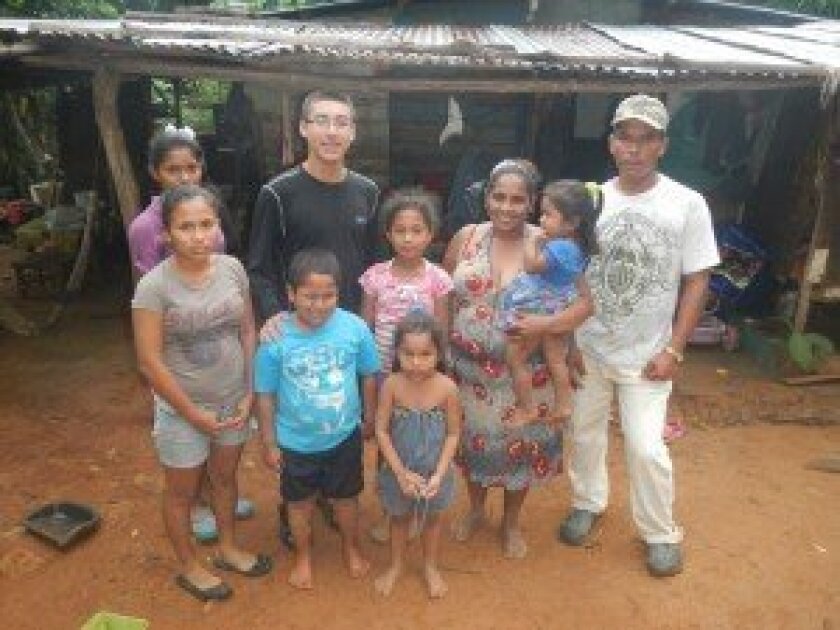 Andrew Deremer and Jordan Shimizu experienced a summer they'll never forget. Through the Amigos de las Américas volunteer program, the Canyon Crest Academy students spent this past summer living with host families in rural villages in Central and South America, fully immersed in the local cultures and Spanish language, while leading service projects in conjunction with local residents.
Deremer, a senior at CCA, spent six weeks in the Cocle province of Panama, working with the community to renovate the local church in the town of Nata. Deremer also spent his time organizing activities for the local children, including soccer games and village fundraising events.
Shimizu, a junior at CCA, spent eight weeks in the Andes mountains of Peru. He collaborated with community leaders to revitalize the local health center in the community of Chiapon by helping provide additional desks and chairs, and by running community health classes. Shimizu also helped to organize programs for the local youth, which included community fundraising events and environmental health camps.
The Amigos de las Américas is a volunteer program for high school students that seeks to inspire and build young leaders through collaborative community development and immersion in cross-cultural experiences. Its youth volunteers lead service projects in underdeveloped areas of Latin American in consultation with the local residents. The projects range from health programs for kids, to environmental and nutritional programs, to restoring and/or enhancing local neighborhoods. Visit
.
---