Carmel Valley students sample sailor's life aboard Star of India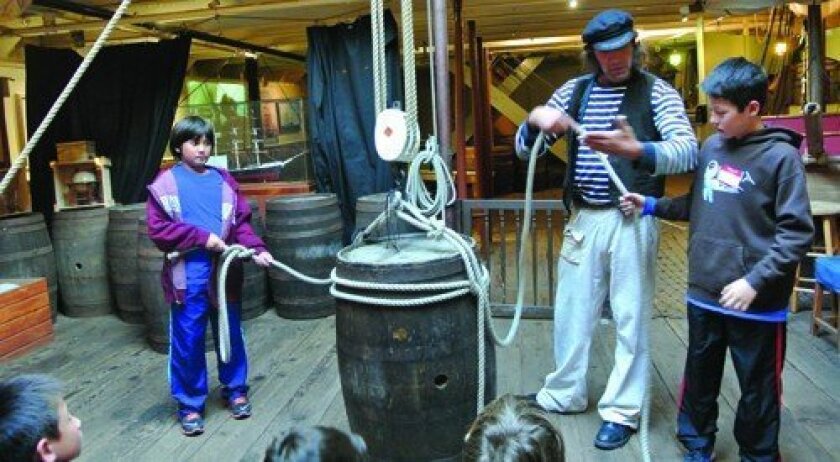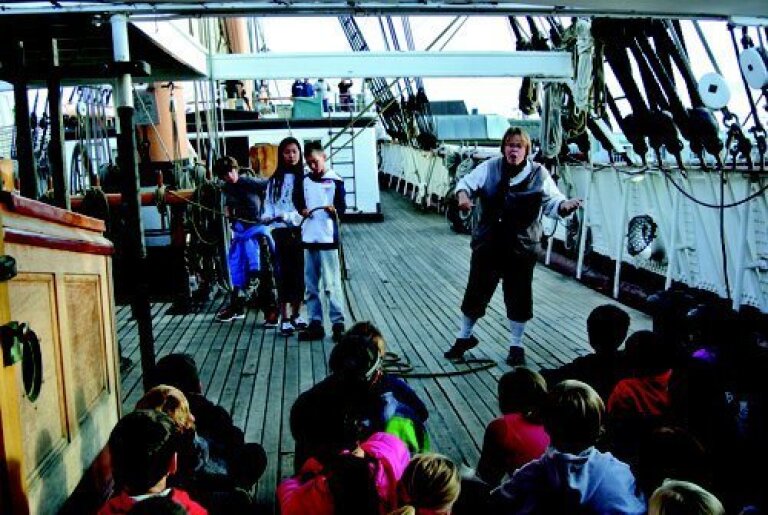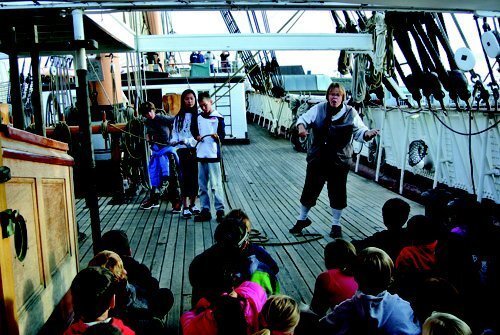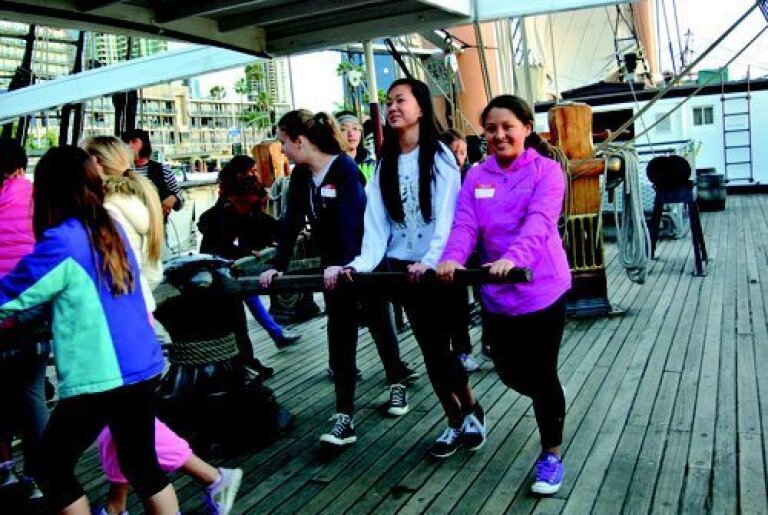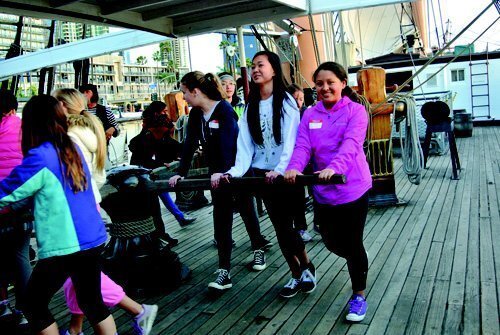 By Gloria Limas An
More than 30 students from Carmel Valley schools participated in the recent Star of India's "Voyage of Hope" overnight educational curriculum. Students learned how to tie knots, hoist sails, maneuver ropes and secure barrels.
The program is part of the San Diego Maritime Museum's Education Department. Schools come from as far away as Arizona and Nevada to experience the adventure.
A crew representing characters typical for the year 1875 enlist the assistance of the student crew members, assigning them each roles on board the ship named the "Euterpe," the Star of India's original name. This allows the sailors to earn money and pay for their passage to America from England. A special part of the program includes Captain Healy reading handwritten letters from parents to their crew members depicting life back in the U.S. Favorite topics include the discovery of gold and the completion of the first transcontinental railroad. After supper on the ship, prepared by the galley crew, ghost stories are read before the crew takes part in the night watch.
The Star of India is the world's oldest active sailing ship. It celebrated 150 years last November. More information on the Star of India and the San Diego Maritime Museum can be found at
.
Photos by Gloria Limas
---