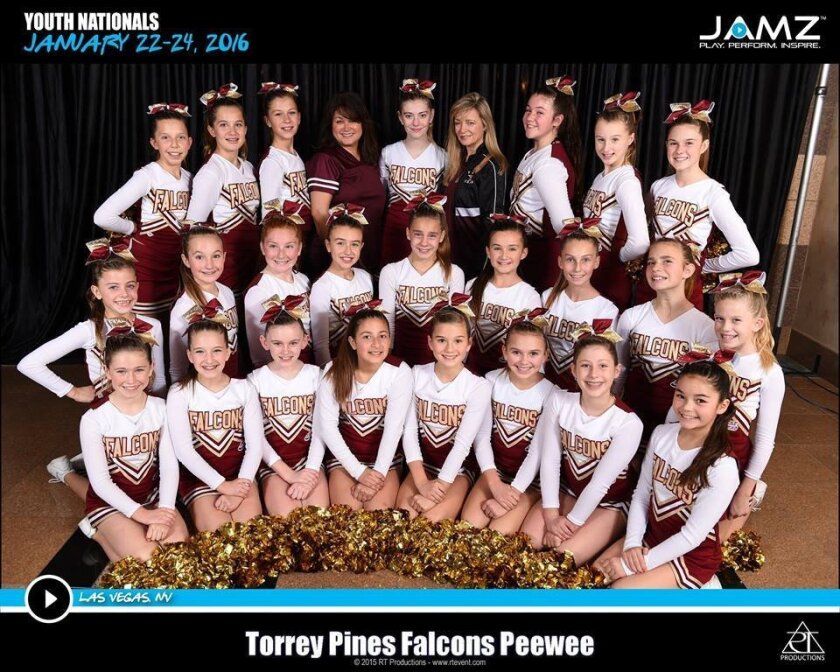 The Torrey Pines Pop Warner Pee Wee Cheerleading team recently placed placed first in the nation at the JAMZ Youth National Championships held in Las Vegas. The Torrey Pines Pop Warner Junior Pee Wee team placed 4th overall, and the Midget Squad placed 5th overall.
The team coaches are as follows:
Pee Wee: National Champions — First place: Head Coach: Tammy Davila; Assistant Coach: Kari O'Leary.
Junior Pee Wee: 4th place:
Head Coach: Sarah Malo; Assistant coaches: Kelsey Rahn Varonfakis and Lorri Henderson.
Midget: 5th place:
Midget team: Head coach: Kristy Hinds; Assistant coaches: Brandy Vachal, Holeh Zargarian, Cynthia Legge, Maria Kish-Filler, Katie Kase, Lorri Henderson.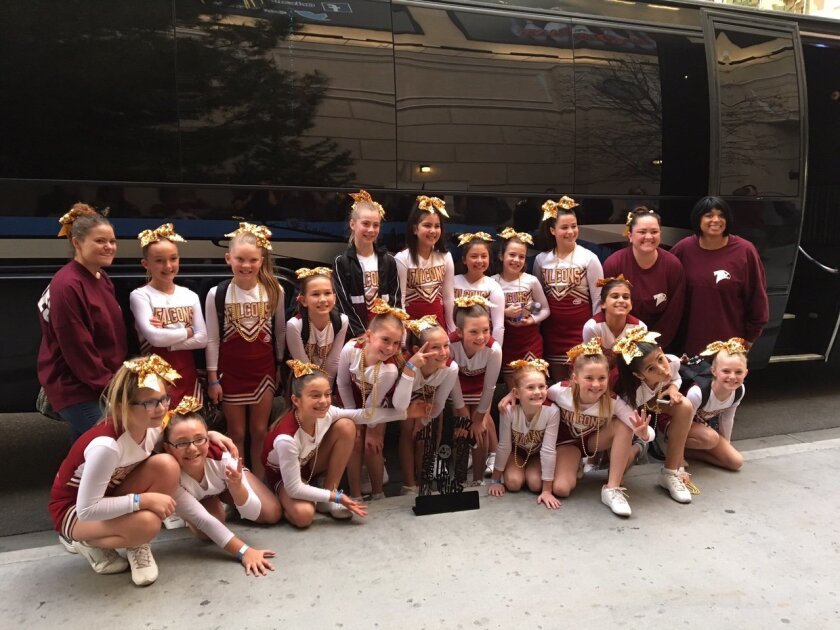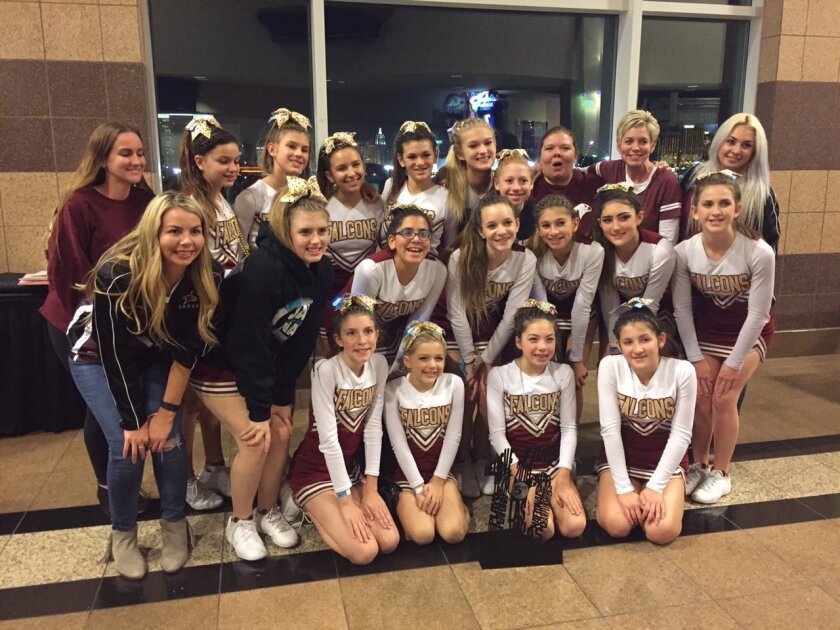 ---