Congregation Beth Am hosts free Labor Day picnic in Carmel Valley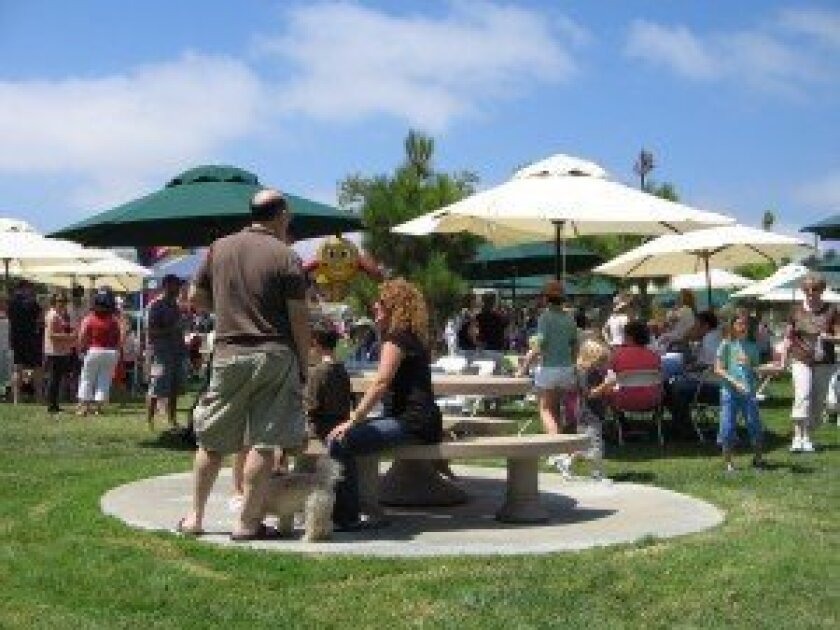 Congregation Beth Am continues its tradition of a Labor Day Picnic that is free to all members and potential members of the synagogue. This year is the 31st anniversary of this synagogue that started in a tire store in Solana Beach.
"Come for a Day" and stay all year, as Rosh Hashanah is just around the corner! If you are not a member, call to reserve for the free picnic from 11 a.m.-2 p.m. Monday, Sept. 1, at 858-481-8454 or susan@betham.com.
With kosher hot dogs and burgers (turkey and veggie, too) and much more, including games for kids like jumpies, balloon art, tattoos and face painting, and various sports, it doesn't get any better than a free party!
Also, the Women's Connection at Beth Am will be featuring an art project.
Congregation Beth Am's award-winning Youth Movement serves children in grades K-12, takes part in local and regional events, and has recently won the Chapter of Excellence Award in the Far West Region four times in a row.
Congregation Beth Am's newest teen education program, Sabra, Hebrew for "credit," is now in its fifth year. With two active and involved rabbis, a committed and experienced staff, and a caring and dedicated board of directors, led by President Steve Hochberg, Congregation Beth Am offers something for everyone at 5050 Del Mar Heights Road, San Diego.
With traditional services, family services, Campfire Shabbat, daily minyan and even a Sunrise Minyan, there is a way to worship for all. The Center for Lifelong Jewish Learning offers classes from cooking to arts, to spirituality and language.
To register for the picnic, call 858-481-8454 or visit www.betham.com.
---