Connection to community brings Pacifica Del Mar to 25th anniversary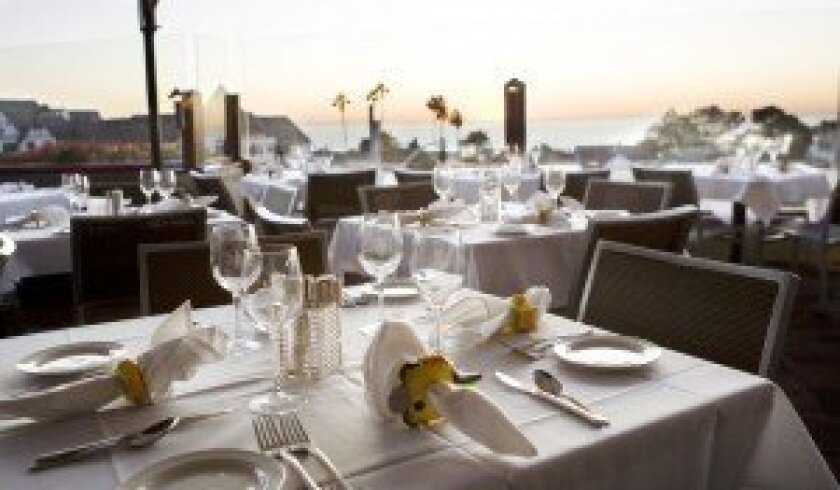 While its seasonal menus have changed, Pacifica Del Mar has remained a permanent fixture in the Del Mar community for a quarter-century. Celebrating its 25th anniversary this month, the seafood restaurant opened in 1989 atop Del Mar Plaza.
"Not too many restaurants make it to 25 years," said owner Kipp Downing. "The restaurant business is trendy and ever-changing. Most times, if you make it 10 years, you've had a long run. To make it 25 years, it helps to have an ocean view and be in a town like Del Mar."
Located at 1555 Camino Del Mar in the Village of Del Mar, Pacifica Del Mar was one of the Del Mar Plaza's first tenants.
The then-6,000-square-foot restaurant started out with a Pacific Rim-style menu created by original chef Neil Stuart. Diners can still sample many of Stuart's original dishes, including the Japanese clam chowder, mustard catfish, sugar-spiced salmon and takoshimi.
"They're bulletproof items," Downing said. "People still love them today, like they loved them 25 years ago."
But to keep things fresh, Pacifica Del Mar has evolved over the years. While several classic dishes stay on the menu, longtime Executive Chef Chris Idso changes the menu seasonally.
Now 7,500 square feet, Pacifica Del Mar has undergone five major renovations since it opened, the latest about three years ago when the restaurant added 500 square feet and expanded its bar and restrooms. The first major remodel took place in 1992, when Downing expanded the original bar, which had only 10 seats when the restaurant first opened.
In 1998, almost a decade after opening, Pacifica Del Mar opened Breeze Café, a 2,500-square-foot casual, outdoor dining space below the restaurant on Del Mar Plaza's mid-level.
Pacifica Del Mar was also one of the first restaurants in San Diego to convert to a non-smoking establishment in the early '90s. Many said the transition was "risky," Downing said, but revenue actually skyrocketed after he made the change.
"It turned out to be one of the best decisions I ever made," said Downing.
Pacifica Del Mar was one of three San Diego restaurants that he and a former business partner opened in the 1980s.
Downing grew up in Colorado and studied business administration and management at the University of Colorado at Boulder. After graduation, he relocated to California, where he worked for Victoria Station, a chain of railroad-themed steakhouses in the 1970s.
In 1980, he ventured south, opening Café Pacifica with his business partner in Old Town. Four years later, the pair opened Pacifica Grill in downtown San Diego. Pacifica Grill closed a decade later in 1994, and Café Pacifica lasted more than 20 years, closing in 2004.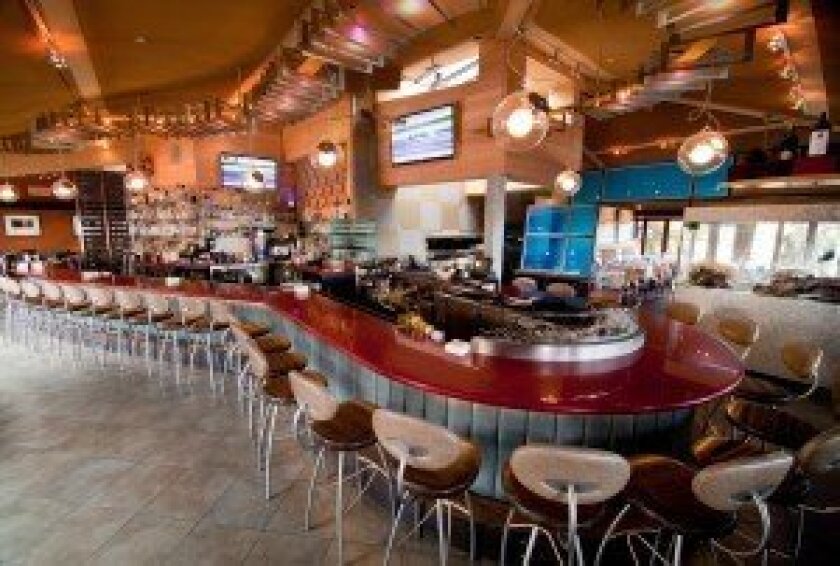 Living in Mission Hills and wanting to move to North County, Downing looked at various locations for Pacifica Del Mar, including the Lumberyard Shopping Center in Encinitas, but ultimately decided on the Del Mar Plaza.
"The Plaza, at the time, was groundbreaking on construction, along with L'Auberge across the street," recalled Downing, who now lives in Carmel Valley.
Although the look and menu of Pacifica Del Mar has changed over the years, the restaurant's traditions keep the customers coming back, he said. In addition to keeping several favorites on the menu, the restaurant has retained a number of familiar faces.
Six servers have been on staff for 20 or more years, including one person since day one, Downing said. Two of the managers started about 20 years ago as busboys.
"When you're trying to have continuity with guests and community, it's good to have people that stick around — besides just me," he said.
To celebrate its 25-year history, Pacifica Del Mar recently introduced a three-course tasting menu. From old classics to new favorites, the tasting menu highlights some of the restaurant's most popular dishes for $25, and will rotate nightly through the end of the year.
In addition, a few hundred friends, family and patrons were expected to celebrate the occasion at a private party Oct. 7 at the restaurant.
For information about Pacifica Del Mar, call 858-792-0476 or visit www.pacificadelmar.com.
---