Del Mar and Solana Beach Mayors help promote 'March for Meals'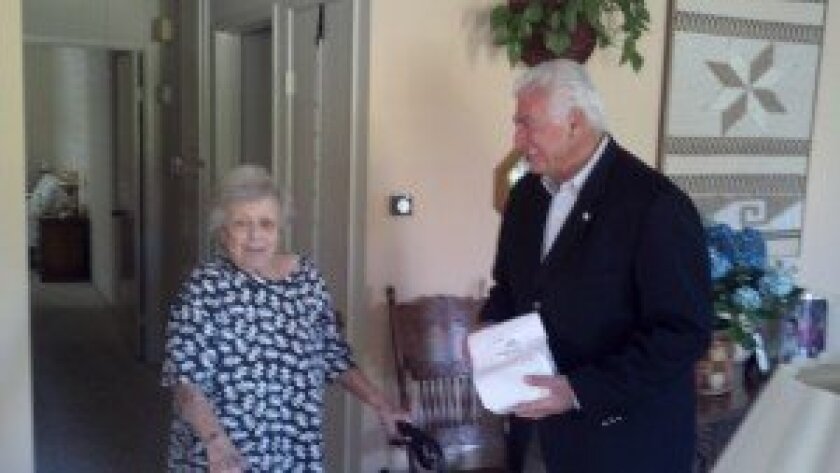 The respective Mayors of Del Mar and Solana Beach (Carl Hilliard and Joe Kellejian) joined together March 21 to participate in Meals-on-Wheels' "March for Meals" Awareness Program. Each Mayor helped deliver meals to the homes of local seniors in their community in hopes of raising awareness for this program that benefits so many each month.
March For Meals is an annual campaign designed to raise awareness of senior hunger and to encourage action at the local level. Senior Nutrition Programs across the United States promote March For Meals in their communities through public events, mayoral and local business involvement participation, volunteer recruitment efforts and fundraising initiatives.
This year, March For Meals celebrates the 40th Anniversary of the inclusion of Senior Nutrition Programs in the Older Americans Act (OAA). In March of 1972, President Nixon signed into law a Title of the Act that laid the groundwork for more than 5,000 Senior Nutrition Programs. The OAA is the primary piece of federal legislation that authorizes and supports vital nutrition services to Americans age 60 and older.
For more details about March For Meals or Meals-on-Wheels Greater San Diego, Inc., please visit www.meals-on-wheels.org or call (800) 5-SENIOR.
---