Del Mar author takes readers into struggles of parenthood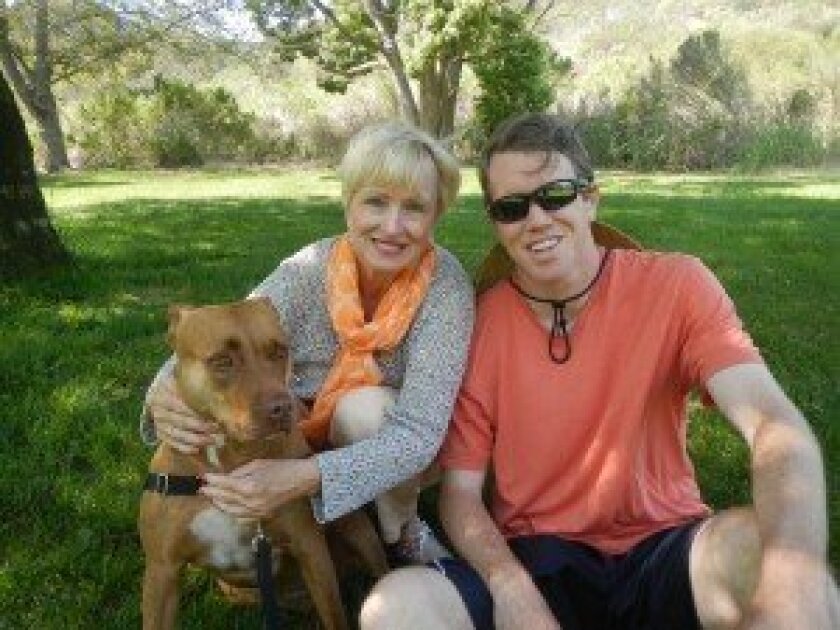 By Kristina Houck
With a successful husband and a beautiful family, Tasha Donahue had what many would consider "the good life." When her two oldest children were grown, however, Donahue found herself divorced and her youngest child diagnosed with a life-threatening brain disorder.
From the joys of early motherhood to the struggles of being a single parent, Donahue shares her life story in "More Than Words Can Express: My Journey Through Motherhood."
"This is his story and my story," said Donahue, a Del Mar author who has lived in the community for 13 years.
Donahue and her husband divorced in 1995. Just nine months later, their 13-year-old son, Brian, was diagnosed with epilepsy.
"When I divorced, I did not know he was about to be diagnosed," Donahue said. "I don't know if I would have divorced if I knew ahead of time that I was going to have to deal with this alone. But I did and I survived."
As a single mother, Donahue had to cope with her son's diagnosis, as well as his rebellious years, alone.
Those challenges included several brain surgeries, drug abuse, suicidal thoughts and more.
"If I wasn't a really, really strong person, Brian probably wouldn't be alive," Donahue said. "That's not even from the epilepsy. That's just from the emotional issues that come with both epilepsy and parental estrangement.
"This book really could have been called, 'My Family Dysfunction.' But it really shows Brian's fight and how he has had to deal with it."
Now that Donahue has completed the book, she said it was therapeutic, but "the process of getting to that place is painful."
More Than Words Can Express"If you're writing a story about heartache, disappointment, and life-and-death circumstances that are real, you're reliving it with every sentence you write," said Donahue, who never remarried.
"Now that I'm thankfully done with the book, I can actually relax enough and get back to where I was at, which was a good place. I'm in a good place."
Now 32, Brian is also in a good place. He and his pit bull recently returned to Donahue's Del Mar home. He is working at a local retail store.
"He's a wonderful young man," Donahue said.
"The serious core to this book is to never give up on your children," she added. "If I had given up on him, he wouldn't be here and we wouldn't have this fabulous relationship today."
"More Than Words Can Express" is available in print and as an e-book and on Amazon, CreateSpace and Donahue's website.
For information or to buy a copy, visit www.tashadonahue.com.
---