Del Mar, Carmel Valley kids get an early start in robotics at Robolink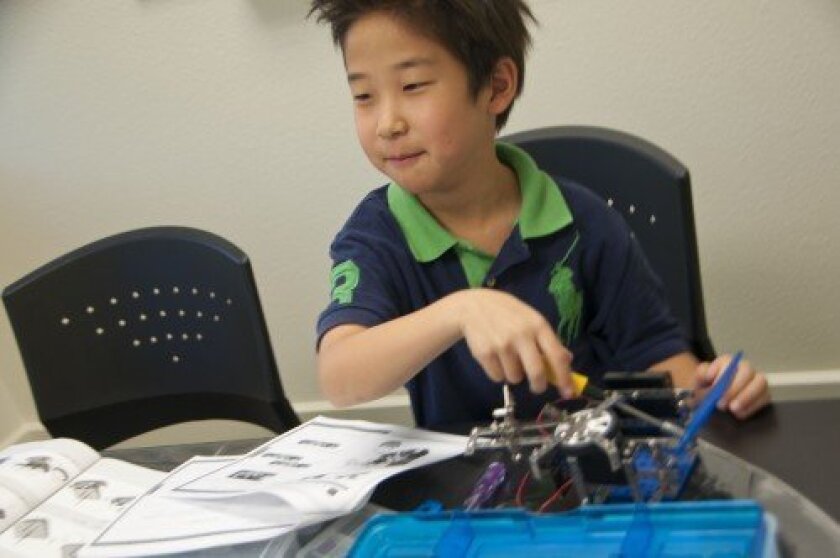 By Claire Harlin
According to Chang Hong, imagineers are going to be the leaders of the future.
"Imagineer is a compound word of 'imagine' and 'engineer,'" said Hong, founder of Robolink, which provides classes for local kids in robotics. "I think Steve Jobs is one good representation of an imagineer."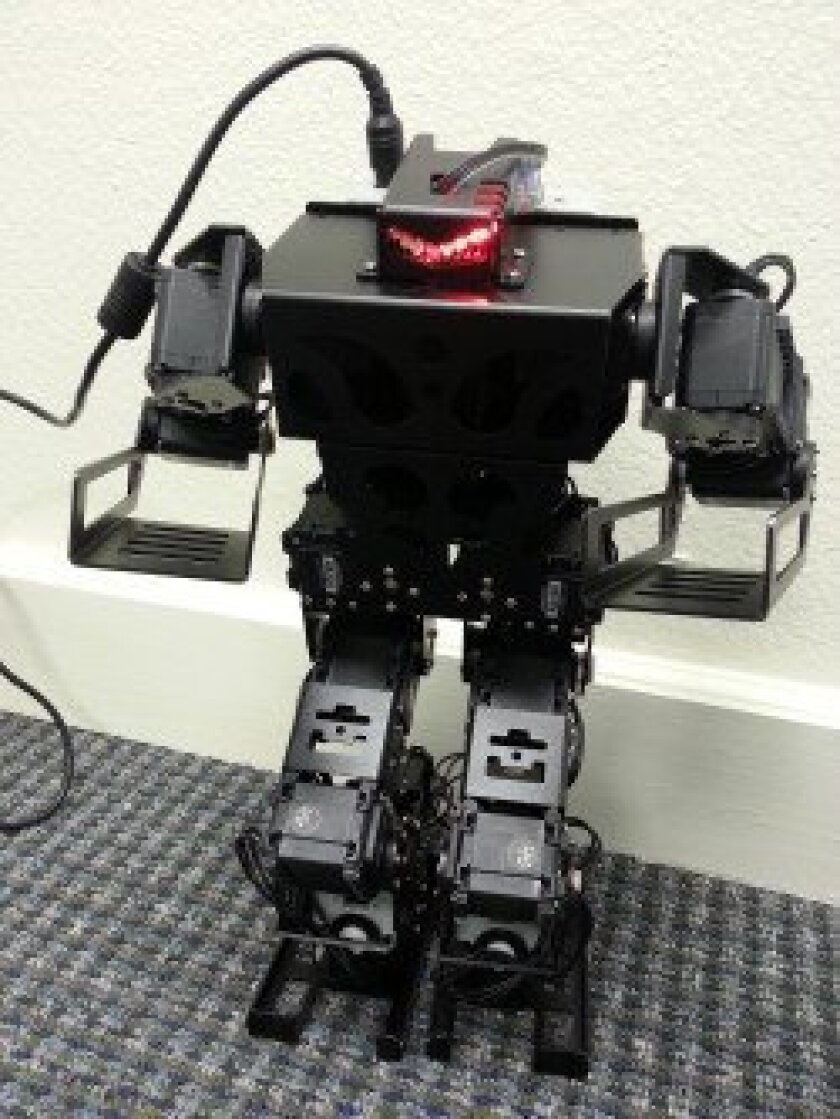 Hong, of Carmel Valley, came from Seoul, Korea to the United States with experience as a telecom device company CEO, but his passion project is Robolink, an "edutainment" — that's "education" and "entertainment," he said — company that has been largely successful with six offices in Korea. Believing that robotics is crucial in the futures of kids growing up in this era of technology, he brought the company to San Diego, starting an office in Sorrento Valley earlier this year.
Hansol Hong, Chang's son, manages the family business, which serves elementary and middle school kids through a 12-week course. The Hongs hope to begin teaching high school courses next year, just as the Robolink facilities do in Korea.
"Korea and America are very different, so they have different ways of teaching. Here, we are trying to start younger and build up to more advanced," said Hansol Hong. "In America, more creative skill sets are taught, such as coming up with solutions, while in Korea kids learn more problem solving at a young age and the goal is more efficiency-based, making things faster and stronger."
Kids get a taste of creativity and problem solving at Robolink. They work in teams to build intricate robots that actually perform tasks and functions, and the assignments get harder and more complex as the kids progress through the 12-week course. Classes are held weekly, however, four instructors rotate throughout the course.
A beginner assignment, for example, is a line follower car that actually moved along a path. One of the more complex robots is a simple version of a robotic surgery arm, which mirrors the robotics technology that is actually popping up in the field of healthcare.
"Kids can actually see how surgeons are controlling the robot," said Hansol. "They control one arm and the robotic arm mimics the human motions."
Chang said one of the major reasons he started Robolink is to supplement the standard educational system with a skill that will be a huge part of the future — as in, robots may very well be the next computers or smartphones. He also said a huge mission of Robolink is to help kids relieve their stresses from other studies.
"Students are enjoying the education," he said. "That's the charm of the robotics education and that's why I started the business."
He chose San Diego as the launch city for the business because it's very science and engineering oriented. He said Carmel Valley is of particular interest because there are a lot tech professionals living there and working for Qualcomm, San Diego Tech Center, and other technology companies who would like their kids to pursue technology-related education.
"[This area] is best suited for our company because it is the neighborhood with high interests in education as well as high interests in technology," he said. "It makes a perfect combination and we've been hearing from many [local] parents that they were seeking this type of education."
For more information on Robolink, located at 5677 Oberlin Drive, Suite 202, San Diego, 92121;
or call (858) 527-5859.
Captions:
---