Del Mar Cosmetic Medical Center first in county to use new skin-tightening technology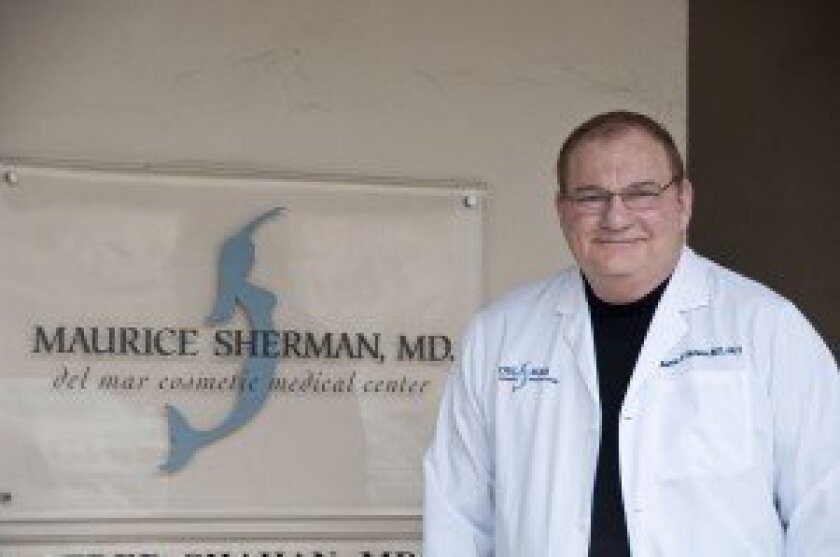 In his more than 30 years of practice, Dr. Maurice Sherman of the Del Mar Cosmetic Medical Center has followed every new innovation that has hit the aesthetic medicine market, sometimes taking a pass and sometimes embracing a new procedure that revolutionizes the industry.
"Everything has about a three-year cycle," said Sherman, who stepped into plastic surgery after years of working as a flight surgeon doing head and neck reconstruction in the Navy. "The first year the buzz is on the uprise, the second year it seems to level out because people have gotten experience with it, and then by the end of the third year, you don't hear anything else."
Sherman said if the equipment or treatment is still around at the end of the third year, then you can be assured it has some validity — and there's a new procedure he has welcomed to his practice that he thinks will be sticking around longterm. The Del Mar Cosmetic Medical Center is the first in San Diego County to offer a "minimally invasive" skin-tightening therapy called Thermigen, which uses a temperature-controlled distribution of radio-frequency under the skin as an alternative to injectables such as Botox.
"Basically, it creates a pinpoint injury to the nerve so the nerve can't fire and cause the muscle to contract, whereas Botox chemically blocks the nerve impulse from entering muscle," said Sherman, adding that the difference for clients is that the effects of the Thermigen lasts up to two years, as opposed to the three-month life span of Botox treatment.
So new to the market — less than a year — the treatment has long-term pioneers in the industry, such as Sherman, who are using the treatment and providing information to the U.S. Food and Drug Administration (FDA) to help with the approval process. So far, the FDA has only approved the treatment for one purpose, to be used on the frown lines found between the eyebrows. However, Sherman said the results he has seen under the chin and on the armpits are positive. He said he has introduced the idea of using the treatment on patients who have built trust in him over the years, and interest in using Thermigen, currently as an "off-label" procedure, is gaining speed at his Carmel Valley practice.
"You don't want to be the first nor the last to pick something up," said Sherman, adding that he has thoroughly evaluated Thermigen and seen demonstrations and results from other doctors' offices around the nation. "I'm the only one in San Diego County using it so far, but I think it will take off … We have actually had other doctors visit here to see how it is done, and we plan to have a workshop for local doctors interested in the technology."
For a video on Thermigen, visit
https://www.youtube.com/watch?v=MMgkCX2i_kw
For more information on Thermigen or to schedule a free consultation, call (858) 350-8400 or visit
---