Del Mar Heights students' creativity will be used to help raise funds at 'Walk for Water'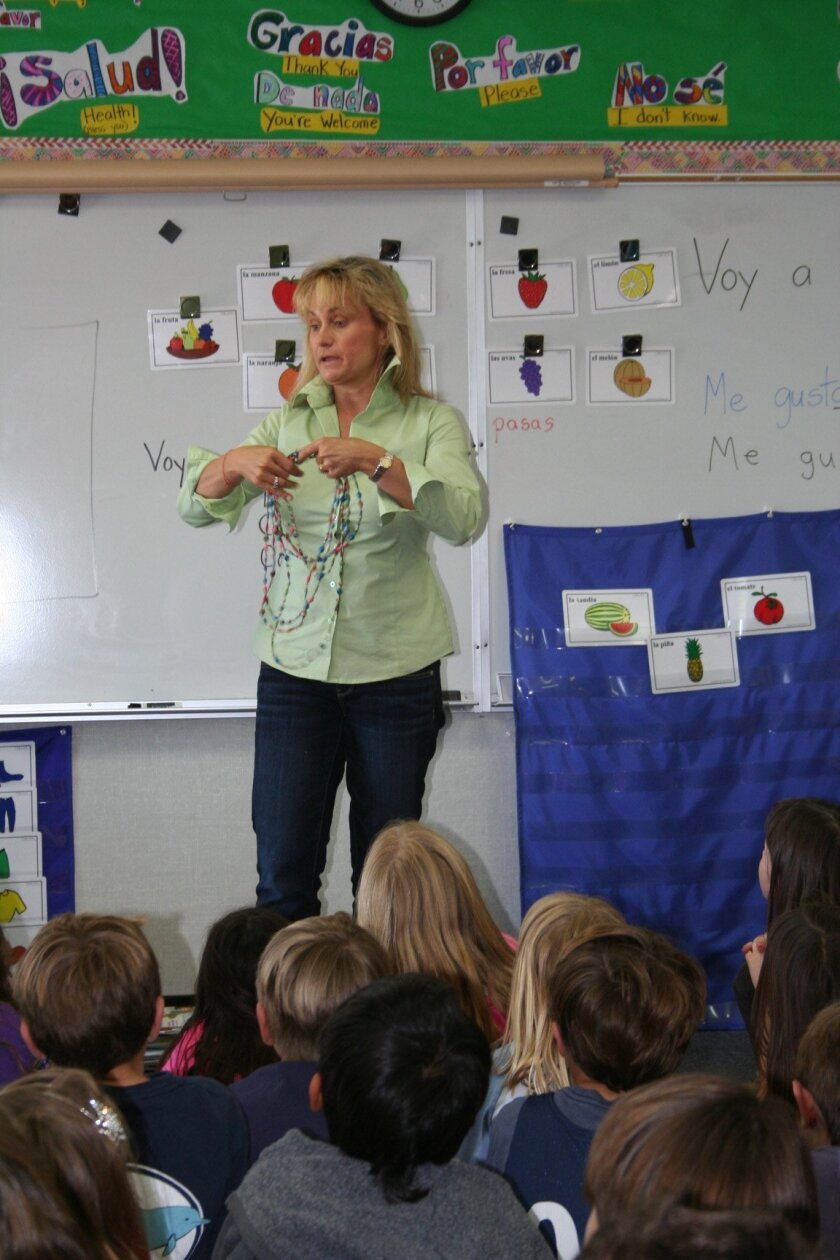 By Karen Billing
Del Mar Heights second-graders made a contribution to help alleviate Africa's shortage of drinking water last week. After the students learned that children sometimes have to walk six hours to fetch water, leaving no time to attend school, they made paper beads that will be made into necklaces and sold at Positive Community Impact's (PCI) Walk for Water.
Uli Imhoff-Heine, a Heights parent who has worked with PCI for 18 years and now serves as the organization's director of development, shared with the students about the water shortage and her experiences in Africa.
Imhoff-Heine traveled to Tanzania last year and helped build 200 water wells near schools that serve about 500 kids each.
The task of getting clean water typically falls to women or children, leaving them no time to attend school. Having the wells close to school means the children can fetch water and participate in learning in the classroom. Access to clean water also helps prevent diseases.
The Del Mar Heights' club "Kids for Peace" made posters last year that were brought to Tanzania and helped brighten up their sparse classrooms.
This year, the Del Mar Heights children spent part of their afternoon making the beads from paper torn out of magazines that they brought in. They rolled small slices of paper around a Q-tip and glued it to make a bead — Imhoff-Heine said she would do the glazing at home and they would be strung together for beautiful necklaces like the Masai people wear.
Del Mar Heights fourth graders will also make beads for necklaces in coming weeks.
Imhoff-Heine also encouraged children to have their parents sign them up for the Walk for Water, a 5K walk in which people carry buckets of water to experience what it is like daily for many Africans.
The Walk for Water will be held on Sunday, March 18, at Mission Bay Park. For more information, visit
.
---