Del Mar History Committee begins 'revitalization' project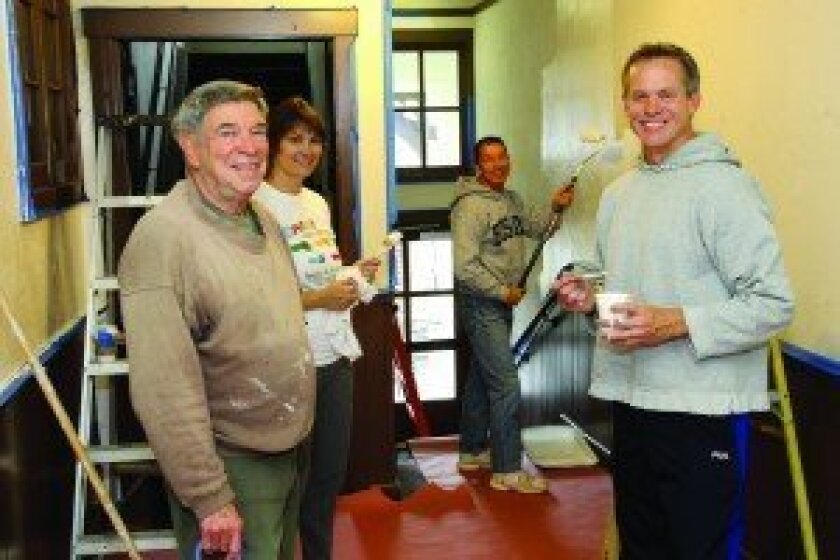 Members of the Del Mar History Committee gathered March 19 at the main downstairs hallway at the Stratford Building to begin their "revitalization" project of the hallway. This is in cooperation with Jim and KC Watkins who are donating supplies and other resources, and with the help of volunteers from the Del Mar Village Association and Del Mar Rotary.
This will be the first step in sprucing up the "history hallway" in order to further the History Committee's mission to discover, record, collect, preserve, perpetuate, and display for public benefit the historical facts, artifacts, properties, and other material concerning the history of the village of Del Mar.
The Committee's long-range goal is to have a permanent and proprietary space for Del Mar's history, with the idea and hope of eventually moving the Alvarado House from its spot at the fairgrounds to a location in Del Mar. In the meantime, the Stratford hallway has been and continues to be one of the main spaces in the Village where historical photos and other pieces of information are displayed for the public.
---