Del Mar home to the state's most earth-friendly house
By Claire Harlin
When Del Mar resident Laura Parker finished building her first energy-efficient home, she had no idea that its LEED rating would add up to being the highest in the state.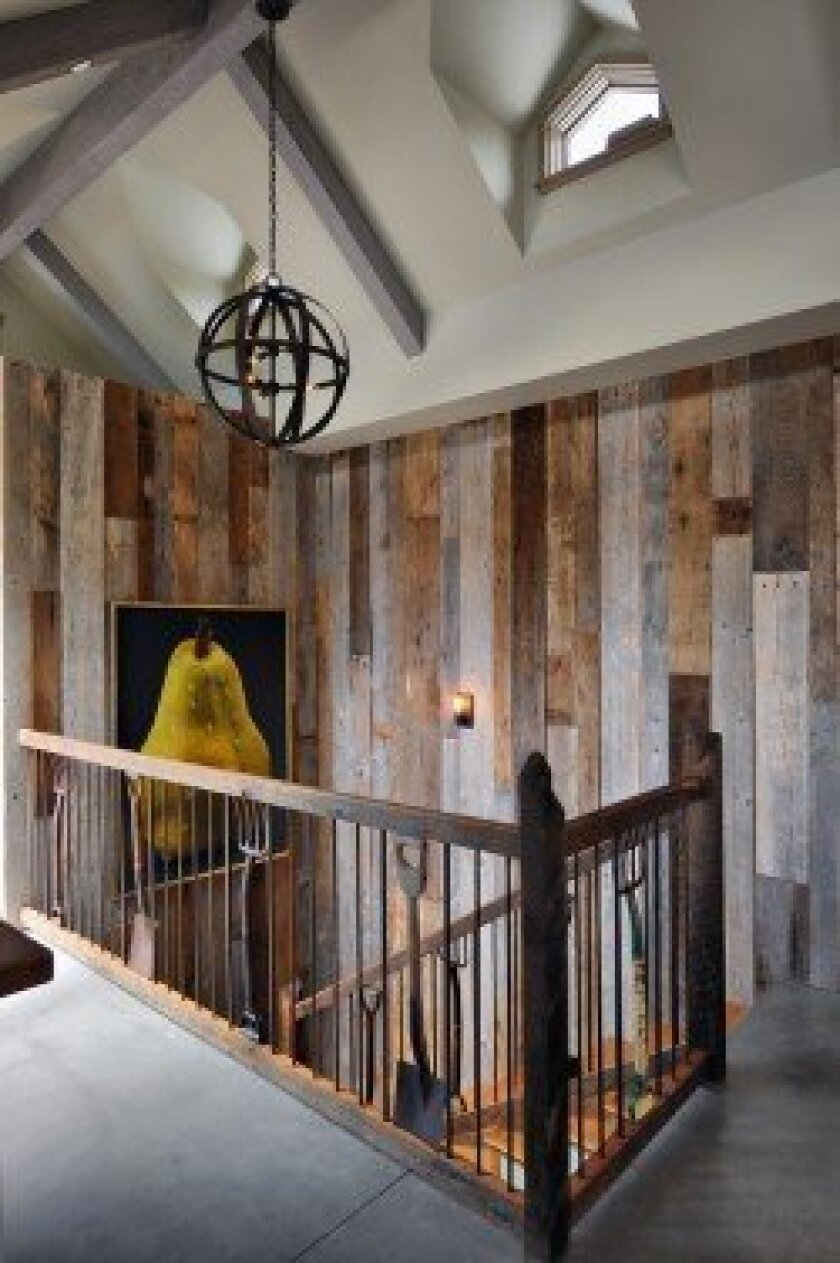 "We were platinum going into it, and being the highest wasn't our goal really," said Parker, owner of construction company Del Mar Restoration. "The goal was just to try to do everything right and the rating was a byproduct of doing everything the best we could."
The nearly $3 million, 2,600-square-foot home is located on 11th Street in Del Mar and was built by an all-local team. Not only are the 10 guys that make up Parker's construction crew all from the area, but even the architectural firm, Bokal & Sneed, is located on 9th Street in the heart of the Del Mar Village.
The owner of the home, local bakery owner Jim O'Brien, hired Del Mar Restoration to build the home when he met Parker on the site of a different job. He gave her free reign over the project before putting the house on the market.
The home has energy-efficient features such as a ventilation system that refreshes the air every three hours, solar-heated water and radiant floor heating. Water from the home runs off into the yard, and even the driveway is made of pervious concrete that absorbs water into the ground.
The home has a garage door that opens up the living room to the outside, and Parker rummaged through salvage shops to find a lot of the building materials to add to the home's character. For instance, there is a sliding barn door in the home, as well as antique pitchforks and shovels used as stair railings.
"I've always wanted to do a modern house, I've always wanted to do a barn and I've always wanted to do a LEED home," Parker said.
Not only does Parker strive to have a business that "gives back," she said, but she wants to add timeless structures to Del Mar — in other words, homes that won't go out of style.
"The whole premise is restoration instead of construction," she said. "Everything we build, we want it to look like it has been here 100 years. I see so much value in a community's character, and we want everything we build to be a showpiece that we can drive by years from now and it looks as good as it does today."
Parker worked for more than a decade in marketing before making the switch to construction. When she upgraded the first Del Mar home she bought in 1997, she got a taste of the city's stringent design review process, enticing her to get on the Design Review Board herself.
"I won't disparage it, but I wanted to make it better," she said.
Also in remodeling her home she learned a lot about construction and she realized she loved it.
"I was fascinated by the process of building a house and I realized I could do this," she said. "So I got my license and I already knew a lot about how to run a business."
Finishing her LEED home in Del Mar was a great feat for Parker, but it's not the pinnacle of her career. Two weeks ago, she began construction on a LEED-certified horse farm in Rancho Santa Fe. The property near Lago Lindo is on 4-and-a-half acres and will be the first LEED home in Rancho Santa Fe.
For more information on the 11th Street LEED house, visit
, and for more information on Del Mar Restoration, visit
.
---