Del Mar Kiwanis Club at City Fest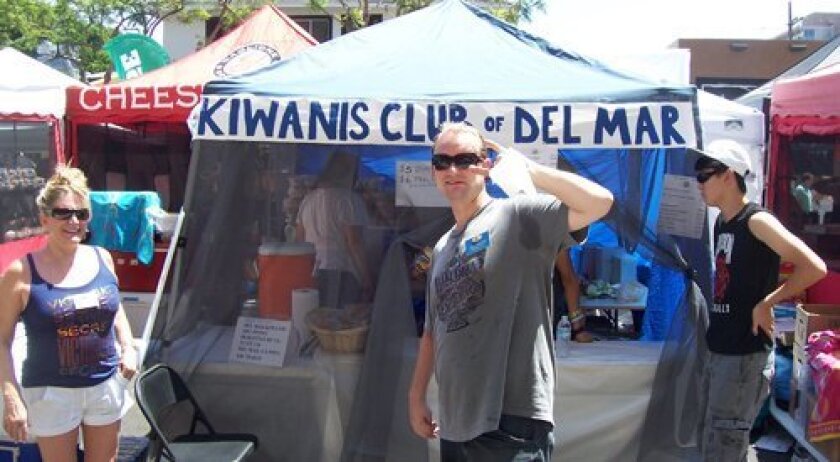 Del Mar Kiwanis ClubThe, always active, Del Mar Kiwanis Club supported the annual City Fest street fair on Sunday, Aug. 12, by selling low-cost food and beverages to the revelers.
Pam McCain (l) and John McCain (r) (photo 1) help the cause by hawking the club to passers-by. Photo (2) Leslie Jackson, who is president and a moving force in Del Mar Kiwanis, prepares food for customers. Other on-site participants were Amanda Wasko, Sherrie Pantalon, Jackie Yerondopoulos, Bob Siggins and Chuck Phillips.
Kiwanis is an international organization that focuses on helping children locally and globally. Anyone interested in children-oriented activities, contact Chuck Phillips at (858) 354-6536.
---