Del Mar Kiwanis members prepare gift bags for Wounded Warriors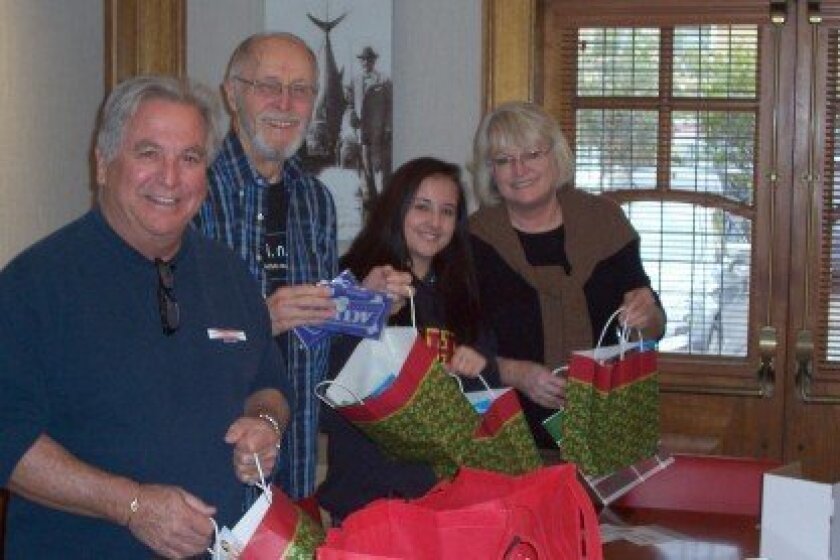 On Dec. 19, the members of the Del Mar Kiwanis Club met and prepared 60 gift bags to be delivered to the wounded warriors at the Naval Hospital who were unable to leave the hospital to go home for the holidays. The Christmas morning gift bag effort was initiated in 2007 to honor hospitalized servicemen and women.
(Above, l-r) Steve Gardella, Bob Siggins, Pacey Jackson and Leslie Jackson.
---