Del Mar man publishes second novel, a political satire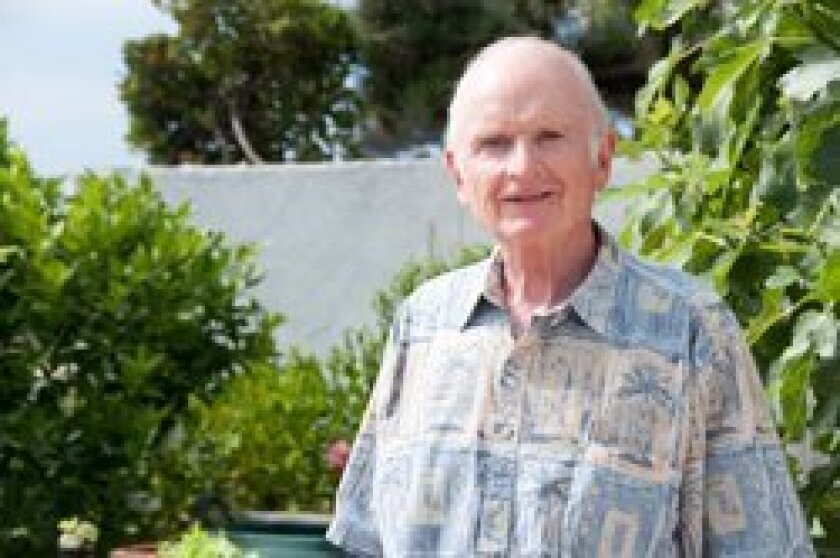 By Claire Harlin
Del Mar resident Walter Carlin has worn a number of hats over the years. He has worked in marketing for five different airlines and he's been an actor, a public radio producer, a loan officer, an Army officer, a SeaWorld tour guide and even a telemarketer. More recently, however, he's been emerging himself in life as an author, and he recently released his second novel, "Beezlebub O'Brien, K Street Warrior."
Available on Amazon and Kindle, his self-published fiction tells the story of a young and inexperienced lobbyist who is appointed as "K Street Warrior," a position that calls the shots from Wall Street to Capitol Hill. The protagonist ends up in the ranks of hell, however, and is sent to New York City to redeem himself by "corrupting the incorruptible" in an exchange program of sorts, Carlin said.
"When Billy starts calling on people to corrupt, he finds out that people are already corrupt," said Carlin, adding that there's a love story thrown into the mix when Billy meets an angel whose mission is to "uncorrupt the corrupted."
The book takes on a political skeptical tone, and it takes a good sense of humor to swallow it, Carlin said, because he brings up real issues dealing with politics and religion in a satirical way.
"When you get into the specifics of heaven and hell you can get in a lot of trouble for talking about it," he said. "People don't think that's funny at all to discuss or write about that other than in hush tones."
Carlin crafted his novel with the help of a writers' group that meets at Thornton Hospital at the University of California, San Diego in La Jolla. He said it took him about two years to write, and it's been a success in online sales.
"The Kindle is outselling the hard copy believe it or not," he said.
Carlin said much of his inspiration for the book stems from witnessing and hearing about political corruption when growing up in New York City. His father ran a busy seafood restaurant in Manhattan, and he said it wasn't uncommon for successful businesses to come under threat of having to pay off law enforcement officials to avoid "accidents" or reprimands.
"As a kid, listening to the tales I learned real quick that the fix was in and if you wanted to get something done you better know how to do it," he said. "This isn't all limited to New York, but it caters to the opinion that Mark Twain once shared — that we have the best Congress money can buy."
---