Del Mar man takes a photo a day of the sun's last rays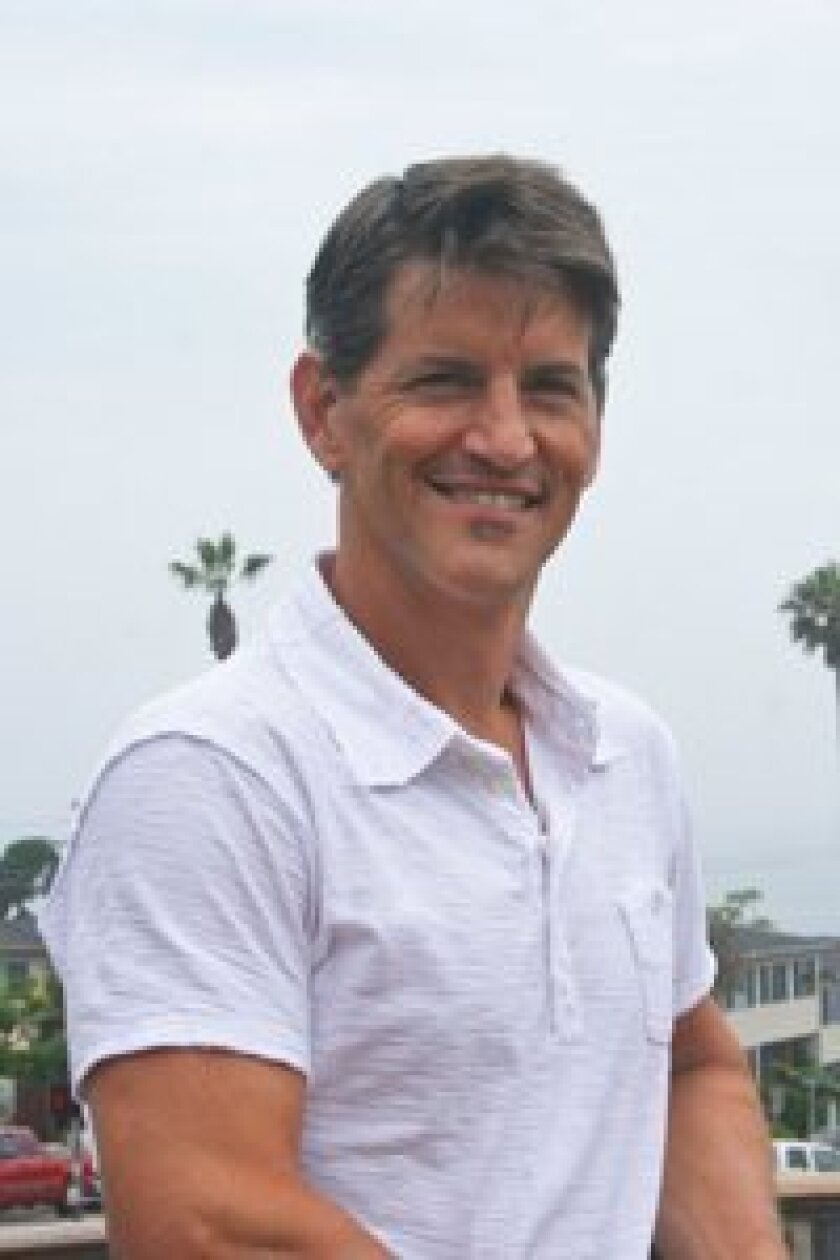 By Claire Harlin
editor@delmartimes.net
Mark Cullivan wants to have something special to hang on his wall, and he's dedicating at least an hour or two a day for the entire 2012 year to achieve that goal.
The Del Mar resident of more than 16 years is taking a sunset photo each day throughout the year from a different spot in Del Mar, and he's compiling the 365 photos into a life-size wall hanging that he will look at every day for the rest of his life.
"I want a piece of art that will have significance, not only in the work it took to make it, but what it represents — the beauty of Del Mar," said Cullivan, 44, a University of San Diego economics professor who also does business development for Canadian junior resource companies.
Cullivan said he has taken hundreds of sunset photos over the years, but this project started on a whim. On Jan. 1, he was out on the bluff, a usual pastime for the seven-time marathon runner, and he took a picture. The next day, he was out on the bluff again and snapped another photo.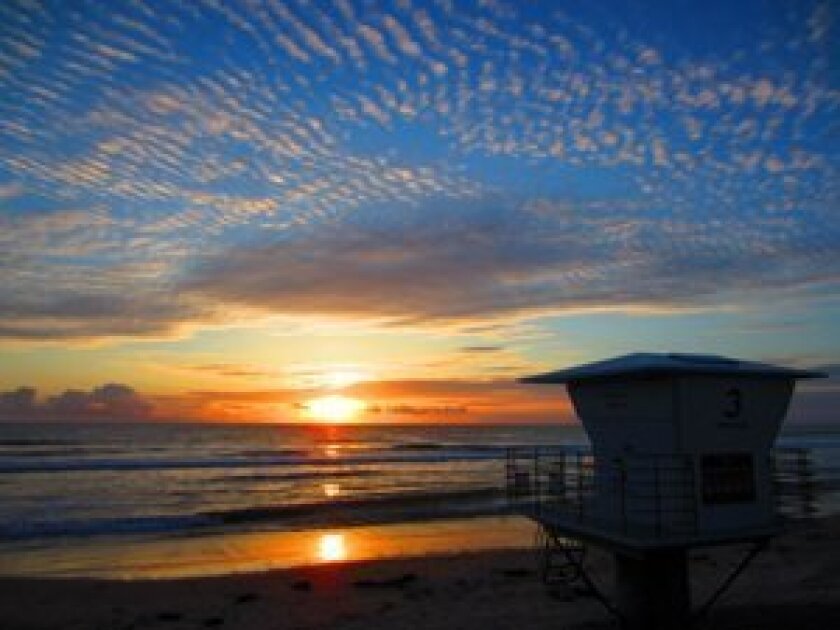 "I just thought it would be cool to take a photo every day," he said. "Originally I wasn't thinking of this as an art project, but just to have all these photos, all of a sudden a project materialized … I can memorialize every day of 2012 like a visual history of the year that I will always be able to look at."
Cullivan shoots photos within the boundaries of Torrey Pines, Villa de la Valle, Interstate 5 and the Pacific Coast — save for one photo taken from the San Diego Polo Club east of the interstate. He goes all over the city in his free time, scouting out places he will return to at sunset.
"Del Mar isn't that big but I have found there are so many nooks and crannies I haven't even noticed before," he said, pointing out that there are a number of interesting and beautiful trails in the Del Mar Heights neighborhood he was previously unaware of. "I've learned what works and what doesn't for a picture, like that the lower the sun gets in the sky the more orange it gets."
The project doesn't come without its challenges, he said. For example, some days are gray and gloomy and not conducive to a colorful sunset.
sunset"When there's not a sunset per se, I then look to other iconic or historical or beautiful imagery of Del Mar," he said. "It's cool because I have so many options. Eventually when this thing is hanging on my wall and I'm looking at it, I want to see places like the Powerhouse and fairgrounds and all the different things that are part of my existence here."
He said his project reminds him how lucky he is to live in such a wonderful place, as well as how beautiful the sunsets are. He also has enjoyed bringing along his twin 4-year-old daughters on photo shoots.
"I think a lot of people, myself included, not only take for granted where we live but just become so accustomed that we forget to appreciate it," he said. "It's easy to get caught up in our routines and sometimes we forget to look at the sunset."
Cullivan said whether or not he will sell copies of the wall hanging when the project comes to an end is up in the air, however, a few people have already let him know they would like to buy one.
To follow Cullivan's photo project online, find his Facebook page at www.facebook.com/DelMarSunsets2012.
---