Del Mar native launches publishing company to publish debut novel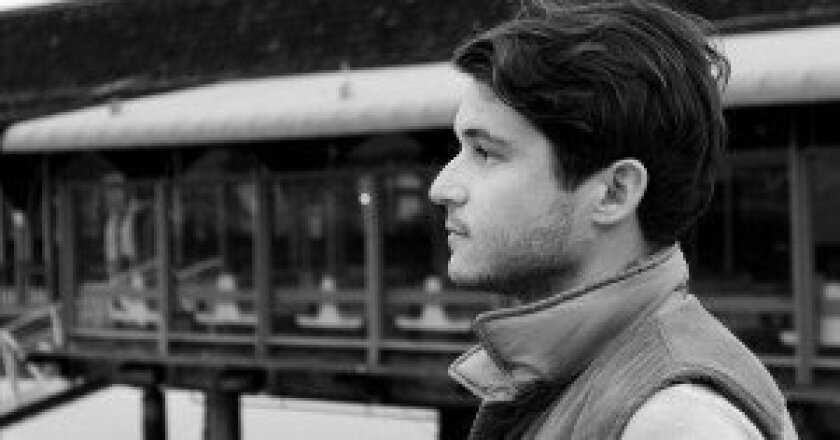 By Kristina Houck
At just 14 years old, Nigel Schroeder wrote a series of articles on the Del Mar racetrack for the "Del Mar Times." Now 24, the Del Mar native has launched his own publishing company to release his first novel.
"I'm hoping to accumulate a collection of writers from the coast in the next few years," Schroeder said. "I'll go first, and I'm just hoping people will rise up and join me. I'd love to put out some really awesome work in the coming years."
With the help of his father, Schroeder established Tired Coast Publishing this year, which will publish his debut novel, "James Buffalo & A Fit of Bad Dharma," in November.
Set in California, the "Tired Coast," James Buffalo struggles with "bad dharma," which Schroeder describes as the freefall sensation of wanting good things while doing self-destructive things. During the story, Buffalo falls in love with his mind, memories of youth, innocence, drugs and, of course, a woman.
"This novel is very close to my heart, because it's about a kid growing up on the West Coast," Schroeder said.
Born in Detroit, Schroeder briefly lived in Northern California and Portland, Ore., before his family moved to Del Mar when he was 8 years old. The book is somewhat inspired by his life experiences, Schroeder said.
"Everyone kind of feels the weight of suffering," Schroeder said. "How do you take the parts of your life you may not enjoy and turn them into something good? How do you burn that nervous energy and create something positive? I think writing the book was probably the happiest I've ever been while I was doing it, because I was just burning all that energy and creating."
Schroeder has always wanted to be a writer. He wrote short stories as a child in addition to the series of articles on the racetrack as a student contributor for the "Del Mar Times."
But Schroeder didn't begin writing his first novel until he enrolled in a fiction writing class during his junior year at San Diego State University.
"It really just became addictive," said Schroeder, a Torrey Pines High School alumnus. "I wrote a lot during that class and I continued writing when I got home. I didn't know it would be so addicting."
It was so addicting that Schroeder enrolled in another class with the same professor the following semester. Schroeder's professor and classmates — most of whom were English majors — encouraged him to finish his novel, which he did during his senior year.
Schroeder graduated with a bachelor's in marketing and a minor in anthropology in 2012. He's currently working as an associate project manager at Covario, a marketing agency headquartered in San Diego. When he's not at work, playing ice hockey or surfing, Schroeder dedicates his time to writing and building his publishing company.
"The more I learned about the process of publishing a book, the more I was like, 'Well, I don't know if I wrote a mainstream book,'" he said. "It's a really fun, honest piece of work. I was completely open in terms of providing a window into my soul at the time when I was writing this. It's not a vampire book.
"My thought was just go for it. Why try to appeal to this massive machine when you can just rise up yourself?"
To help fund the project, Schroeder is utilizing Kickstarter, an online funding platform for creative projects. Funds will help cover the costs of editing and copyrighting the book, obtaining an ISBN number, printing paperback copies and publishing an electronic version of the book, which will be available through Amazon.
Schroeder's campaign ends on Oct. 19. As of Oct. 14, 93 backers have pledged $3,775, exceeding his $3,500 goal.
"Kickstarter has been helpful in funding the project and getting awareness out," Schroeder said. "It shows that they believe in what I'm thinking. I don't see it as just a 'me thing,' I see it as a collective of like-minded people.
"It's time to rise up and put out really good art, regardless if you're with a really big publisher or not. If you have to hand your story out on a subway, then do that," he added. "I think the era of the big publishers is about to come crashing down. My plan is to drive that sword forward."
To donate on Kickstarter, visit
www.kickstarter.com/projects/jamesbuffalo/james-buffalo-and-a-fit-of-bad-dharma-a-novel
.
For more information about Schroeder, visit
.
---