Del Mar Powerhouse 11U Champions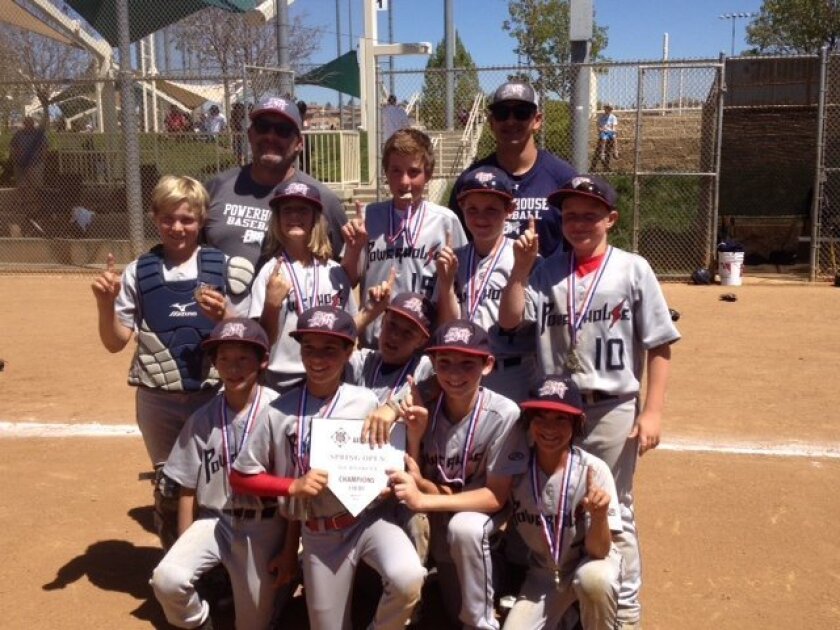 imageThe Del Mar Powerhouse 11U team was crowned champs last weekend in the AAU Spring Open Tournament in Temecula. The bats were hot and proved to be the key to the boys' success throughout the tournament.
Back row: Coach Matt Chess, Coach Vic Sanchez; Middle row, L-R: Luke Stevenson, Carson Williams, Cade Ramseyer, Jack Silver, Aiden Springer; Bottom row, L-R: Eric Lu, Corrado Martini, Teagan Pope, Jason Behrend.
---