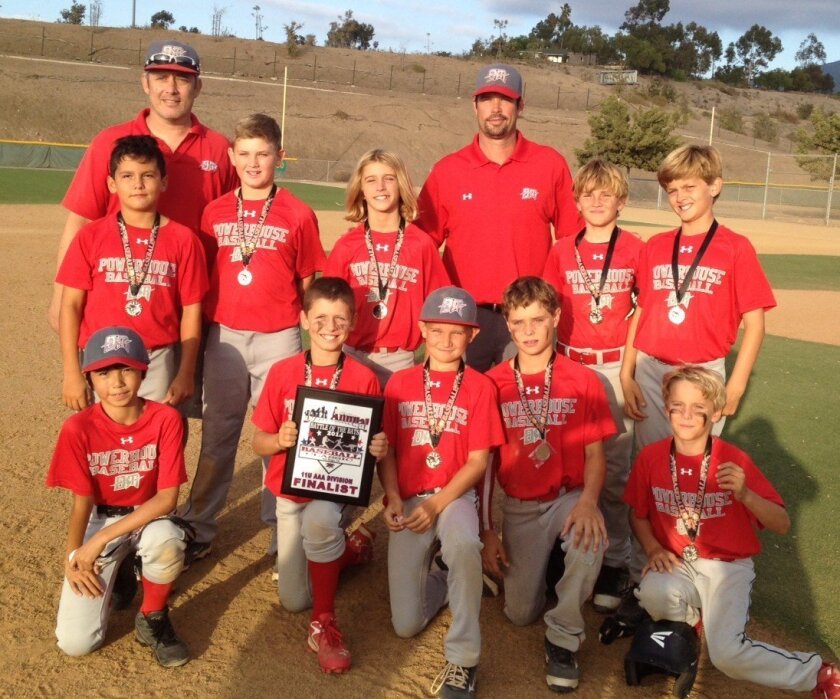 The Del Mar Powerhouse 11U players were finalists in the XDS Battle of the Bats tournament.
Del Mar Powerhouse 11U boys battled through a deep field of competition in Chula Vista last weekend in the 2014 XDS Battle of the Bats tournament. Outscoring opponents 35-2 in pool play, the Powerhouse boys earned the No. 1 seed heading into elimination brackets. A semifinal win earned the boys a spot to play in the Championship Game and an eventual runner-up finish.
Pictured: bottom row (L-R): Soto Irie, Ryan Jackel, Luke Hollingsworth, Bryce Grudzielanek, Burke Stratton.
Middle row: Matty Allen, Zach Rowell, Carson Williams, Max Schreier, Jagger Filippone.
Back row: Coach Larry Jackel, Coach Mark Grudzielanek.
---