Del Mar racetrack's musical history long and storied
By Rob LeDonne
The year was 1994 when organizers at the Del Mar Racetrack took a chance. Instead of just relying on their world-famous horse racing, what if they invited a local band to perform, adding an extra element of entertainment and luring a younger crowd? Little did they know, that band (which was the Rugburns) was the first in a very long line of acts that has transformed the Del Mar track and helped turn it into a premier summer concert music venue.
Chris Bahr, the current director of events and promotions at the track, was a seasonal worker back then and is a member of the team that ushered in this new musical era for Del Mar.
"After that first year with the single band, the next summer we invited multiple acts to perform throughout the season," he says, remembering the race track's humble musical beginnings. Performances were held in the relatively small Plaza de Mexico, and organizers noticed how attendance would spike on band days, even though Bahr notes the roster back then "consisted of mostly local acts." Between 1995 and 1997, four to five bands came to Del Mar, all relatively obscure but locally popular then. Every year more and more people attended, leading organizers to invite seven bands each summer between 1998 and 2000.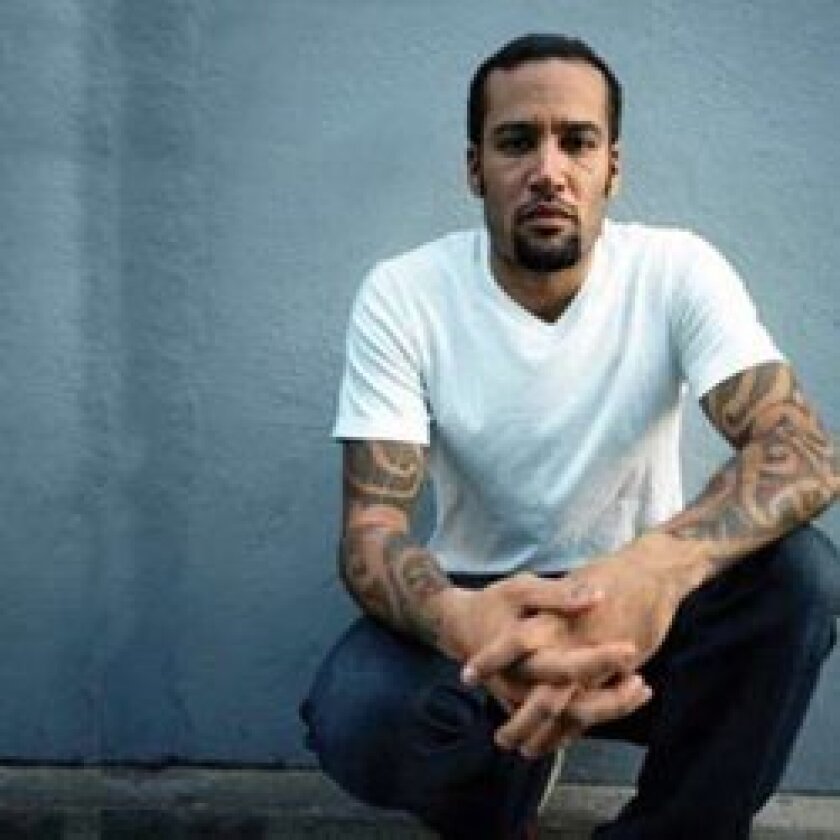 However, a single performance in 2001 is all it took to catapult the concert series to prominence and turn it into a signature Southern California event. It was Aug. 17 when a then-little-known singer/songwriter named Jack Johnson was slated to appear.
"I had seen Jack perform at a small beach festival two months before," explains Bahr. "There were only 50-100 people in attendance," and at the time Bahr and his team were expecting the Johnson show at the track to be a typical event. "Up until that point we were having around 5,000 people come to the shows, but for Johnson 12,000 showed up. He blew up in a real short time." Bahr and his team were overwhelmed with the turnout: "It was very rough operationally. Luckily his music wasn't too hardcore."
It would have been impossible to know then, but it was the night that many say shot Johnson to stardom, and also served as proof to organizers that concerts at the track were something to invest in. Said Bahr: "That Jack Johnson show made us realize that we can really start filling attendance at the track with national acts, so the next year we increased our budget and began bringing in established groups."
Throughout the years, countless bands have performed at the track, including The B52's, ZZ Top, The Flaming Lips, Alice in Chains, and Ziggy Marley (who is returning for his sixth summer this year). A lot of thought goes into picking and choosing musical acts, and the sometimes tenuous process begins in the winter when performers are planning their summer touring schedules.
"In February and March is when we start talking to management personnel and kind of get a feel for if acts are going to be in our area during the summer," explains Bahr. "It's really tough for us because we can only have bands on Fridays or Saturdays, whereas typical venues can host events any day of the week."
Bahr and his team have a certain criteria for choosing acts; all bands appeal to those between the ages of 18 and 35 and many have an alternative rock slant, though Bahr explains he'd like to see that change in the future: "Next year we hope to branch out and have some DJs, classic rock, and perhaps even some country."
Whatever Bahr and his team are doing seems to be working. Since that Johnson show every year has brought bigger audiences, and the distinction of most popular event ever is credited to Weezer's Aug. 21, 2010 performance. "The Weezer show brought in close to 25,000 extra people compared to a regular Saturday," estimates Bahr. "Total attendance was around 43,000, which almost set our all-time attendance record for a single day."
As for exactly why musical acts at the horse track became so popular, Bahr can think of a few reasons: "It's a fabulous day of entertainment at a great price. At other venues you'd pay $50 to see a bands that you can see here for $6 or, if you're part of our club, it's just $3. It's also a great venue; our current stage is located towards the sunset, and the band starts playing at twilight. All in all, it's kind of a magical feeling."
Adds Bahr: "We never thought it'd get this big."
For more information on this summer's concert series, which includes upcoming performances by Ben Harper, Ozomatli, and Jimmy Cliff, visit the track's home on the web: https://www.dmtc.com.
---